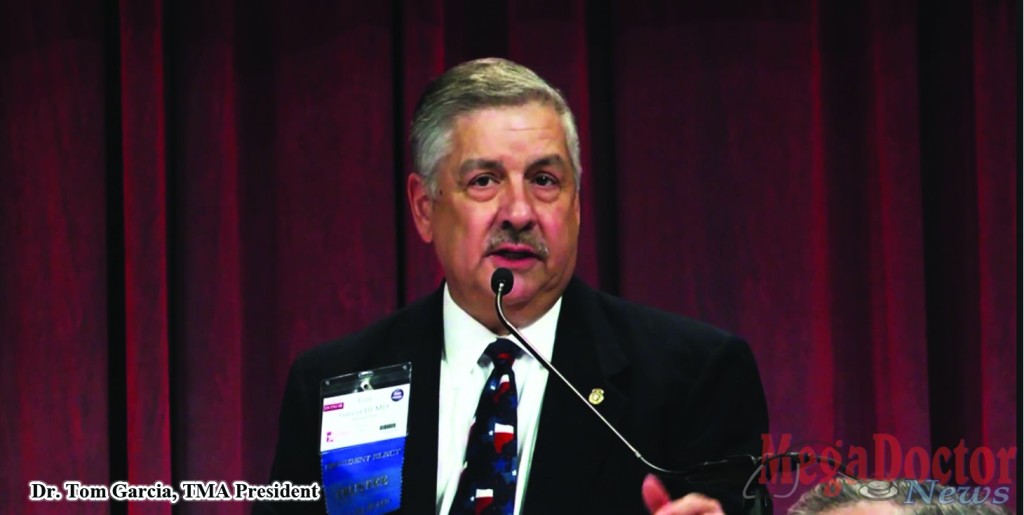 Texas Doctors Voice Concerns About ICD-10 Rollout in TMA Survey
Mega Doctor News
Most Texas physicians say they are not confident their practices are prepared to use the new ICD-10 medical billing and coding system by Oct. 1, 2015 according to a new report. That is the deadline the federal government imposed for all physicians and others in health care to start using the 10th revision of the International Statistical Classification of Diseases and Related Health Problems, or ICD-10, to document all patient diagnoses and treatment.
The doctors' concerns were revealed in a new Texas Medical Association (TMA) survey regarding practice readiness for the new system. Some physicians might even retire early as a result of the anticipated disruption stemming from the overhaul.
New Survey Shows Too Few Physicians Are Ready for ICD-10 Overhaul;
Some Might Retire, Borrow to Float Practices
Nearly two-thirds (65 percent) of all physicians responding have little or no confidence that their practice is prepared to transition to ICD-10 by the deadline, even though the new coding system is supposed to enable doctors' offices to collect and report more detailed patient data.
"It's horrible," said TMA President Tom Garcia, MD. "The United States is the only country that couples the ICD coding with payment. The implications are that the doctor/patient relationship is going to be stressed."
Only 10 percent of physicians are "very confident" their practice is prepared to transition. More than half of the solo practitioners are "not at all confident" their practice is ready for the big switch. That could spell disruptions in patient care considering solo doctors comprise close to half of the physicians in the survey (42 percent).
Few physicians have extensively transitioned to ICD-10. For example, three-quarters (74 percent) of doctors said they either have not started or have only made some of the switch to the system. A whopping 82 percent of solo practitioners say they have made little or no progress. Even among physicians who feel very confident their practice is ready for ICD-10, only 42 percent report their practice has begun transitioning extensively. More pediatricians reported taking ICD-10 preparation courses and training than physicians in other specialties, like obstetrics/gynecology and surgeons.
At the urging of TMA and other physician groups across the country, Medicare will not deny doctors' claims for one year whose ICD-10 codes are not specific enough, as long as the doctor submits an ICD-10 code from the correct family of codes. And if the doctor submits claims in the correct code family but are not specific enough, Medicare also will not audit those.
Dr. Garcia said, "I asked for two years' grace period but they only gave us a one-year grace. I think it is going to take at least three years before this thing is finally settled down."
Physicians fear the massive switch to the new coding system will disrupt patient care, and delay payment. In fact 83 percent of the doctors anticipate delayed or denied claims because of the transition, regardless of specialty. More than one-third of the physicians expect disruption so bad they will have to draw from personal funds to keep their practice open (36 percent) and almost one-third (30 percent) might retire early over anticipated cash-flow problems. (Almost half – 46 percent – of the doctors age 61 or older might retire early.) Nearly a third (32 percent) might cut employees or reduce employee work hours or benefits.
The federal government mandated the upgrade from the current coding system, ICD-9, which has 13,500 diagnosis and procedure codes, to ICD-10, which has 69,000 codes. Physicians, electronic health record companies, claims clearinghouses, commercial insurance companies, and government agencies all must adopt the new system on Oct. 1.
Last month, TMA surveyed Texas physicians regarding their practice's readiness to transition to ICD-10. TMA emailed a link to the survey to approximately 36,786 TMA members and non-members. The survey has a +/- 3.2 percent margin of error. MDN