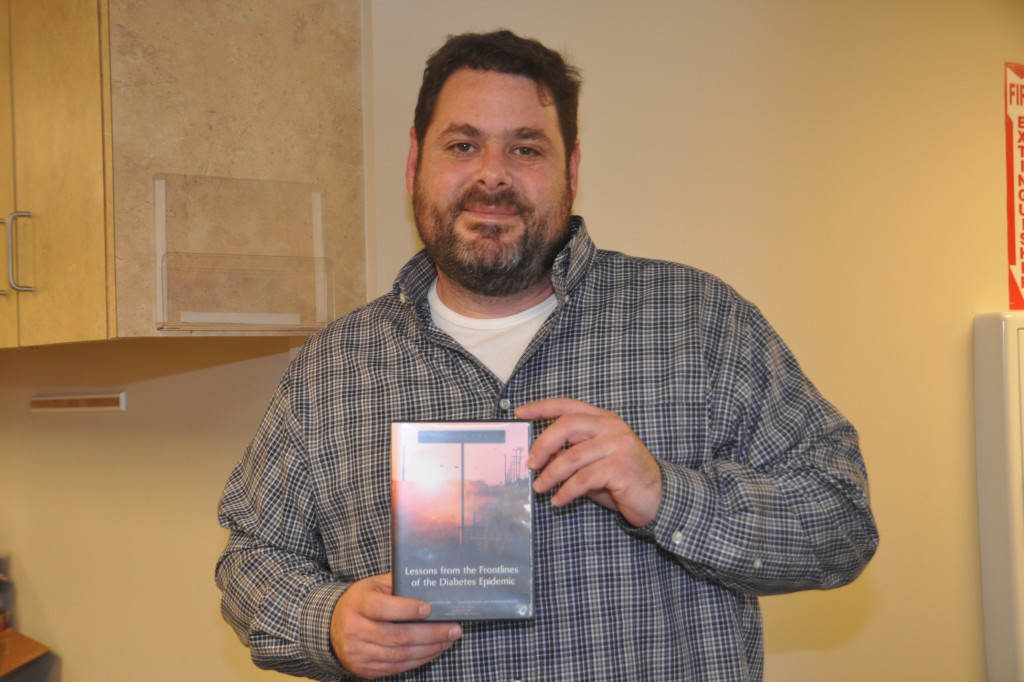 Mega Doctor News
HARLINGEN – A new movie on diabetes in the Valley – which was filmed in Cameron and Hidalgo counties – will be shown for no charge in Harlingen on Saturday Nov. 23, at 11 a.m., 3 p.m., and 6 p.m. at the Harlingen Municipal Auditorium, 1204 Fair Park Boulevard.
The "Diabetesville USA" film tells the story of how diabetes kills, cripples and blinds thousands of residents of Harlingen, Brownsville, McAllen, and other Valley cities  – where it is estimated that over 29 percent of the population has diabetes.
The film's maker, Michael Seringer of San Antonio, will travel to the Valley for the 6 p.m. showing of the film on Nov. 23 in Harlingen.  Seringer said while diabetes hits the Valley especially hard, the impact on the country's entire health system could become "catastrophic" in the next few years.
"According to the Centers for Disease Control and Prevention, the direct and indirect costs of diabetes were about $174 billion in 2007," Seringer said. "Whether South Texas will be able to curb the diabetes boom before it overloads the healthcare system remains to be seen."
The film cites ongoing research involving 2,500 Cameron County residents being conducted by the University of Texas-Houston School of Public Health and University of Texas at Brownsville.
"With multiple generations of families dealing with the myriad complications of diabetes — including stroke, heart attack, kidney failure and amputation — a certain brand of fatalism often takes root, diluting the motivation of those suffering from or at risk of developing the disease from taking steps to improve their health," Seringer added.
While the film documents the frightening picture of diabetes in the Valley, Seringer hopes that it will help bring greater awareness that diabetes can be prevented and controlled through education, a healthier diet, and exercise.
The free showing of the documentary in the Valley is part of a series of educational events being held in November by the Valley Baptist Diabetes Center as part of National Diabetes Month. To RSVP for a free showing of the film in Harlingen, call toll-free 1-888-902-5433.  For more information on diabetes education programs in the Valley, call the Valley Baptist Diabetes Centers at (956) 389-1119 or 956-698-5512 in Brownsville.