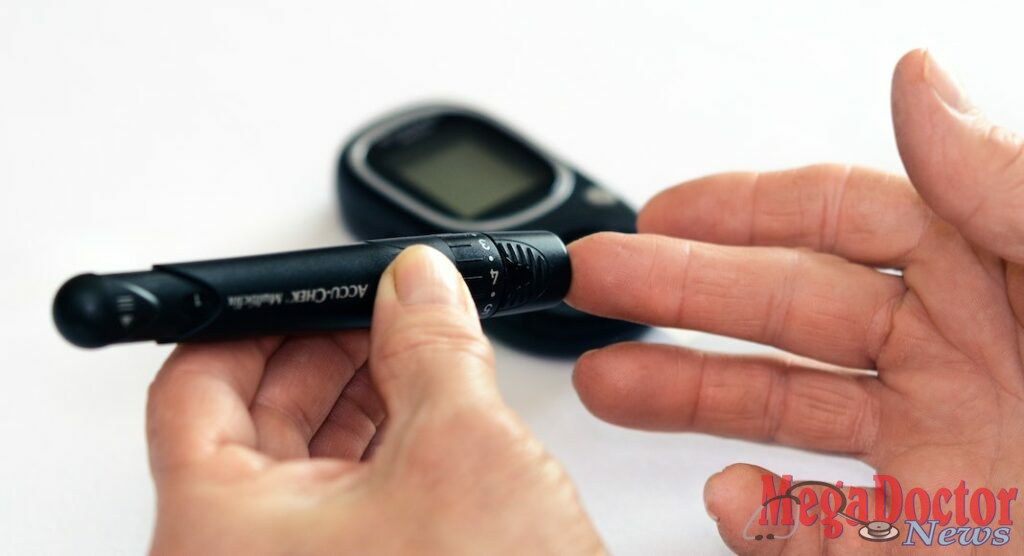 Mega Doctor NEWS
HARLINGEN – As November and Diabetes Awareness Month approach, Valley Baptist Health System is ramping up its efforts to inform the community on the impacts of diabetes through both education and special events.
The Valley Baptist Medical Center-Harlingen Diabetes Center will host its annual diabetes walk on Saturday, November 16 at Pendleton Park located at 1427 Morgan Blvd. in Harlingen.
Free screenings, along with registration, will begin at 7 a.m. that morning. A free blood pressure screening will be offered, and, if blood pressure is high, a free blood glucose and/or hemoglobin A1c screening will also be available.
At the walk, participants can choose to walk 1, 1.5, 2, or 3 miles. Healthy snacks will be provided, and staff from the Valley Baptist Health & Fitness Center will be available to lead walkers through stretches prior to walking.
Maria Gonzales, RN and Diabetes Educator at the Valley Baptist-Harlingen Diabetes Center, said providing education that can help local residents lead healthier lives is an important aspect of the diabetes walk.
"It's all about promoting a healthy lifestyle with an emphasis on exercise. Exercise can really help control blood sugar levels," she said. "Exercise can be very beneficial because it can also stimulate circulation and it can make you stronger and help you lose weight. When you're exercising regularly, it can even improve your mood."
According to the Texas A&M School of Public Health, the lower Rio Grande Valley, which includes Harlingen and Brownsville, has a type 2 diabetes prevalence of 30.7 percent among adults, compared with 9.3 percent nationwide. Because of that increased prevalence and the negative impact of uncontrolled diabetes, education can serve a vital role in the health of local residents.
With two diabetes centers – one at Valley Baptist-Harlingen and another at Valley Baptist-Brownsville – Valley Baptist Health System offers services for those living with diabetes throughout Cameron County.
"There is a high prevalence of diabetes here in the Rio Grande Valley, and an alarming incidence of pre-diabetes with individuals who don't even know that they are at risk," said Mary Jane Sandoval, Registered Nurse and Valley Baptist Medical Center-Brownsville Diabetes Program Coordinator/Educator. "However, with proper education, we help individuals learn how to self-manage their diabetes and teach them how to modify their lifestyle to include healthier habits to reduce long-term complications of diabetes."
Through the diabetes centers, local residents have the opportunity to receive diabetes self-management education for type 1, type 2, and/or gestational diabetes in either a group setting or in individualized sessions if a special need is identified.
In addition to education and classes in managing diabetes, both diabetes centers offer free support groups for the community.
At Valley Baptist-Harlingen, the support group meets the first Thursday of each month from 5 – 6 p.m. in the diabetes classroom located on the second floor of the Medical Arts Pavilion at 2121 Pease Street. At Valley Baptist-Brownsville, the support group meets the last Thursday of each month from 4:30-5:30 p.m. in Suite 120 of the Edelstein Building located at 800 W. Jefferson.
"Sometimes it is incredibly helpful for diabetics to meet and talk with others who have the disease," Sandoval said. "The opportunity to hear how other patients are managing to live and even thrive with diabetes can make the disease seem less overwhelming."
For more information on diabetes and diabetes management, contact your physician and the Valley Baptist Diabetes Centers, at (956) 389-1119 in Harlingen or (956) 698-5602 in Brownsville. To register for the upcoming diabetes walk, please call 1-866-608-2273. Registration will also be available on site the morning of the event.