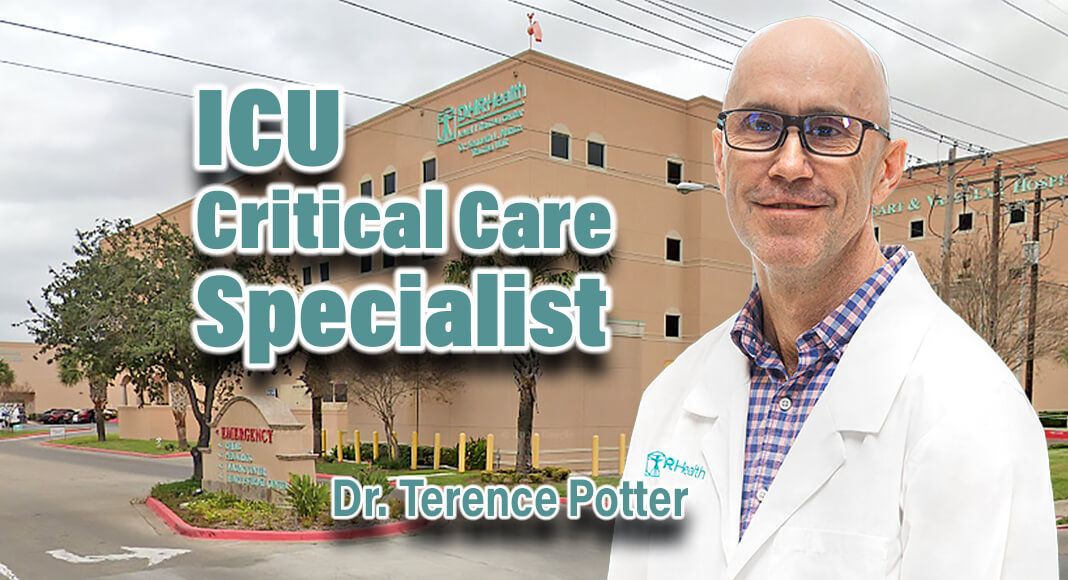 Mega Doctor News
DHR Health is delighted to announce the addition of Terence Potter, DO as a Critical Care Specialist. Dr. Potter will join the esteemed team of physicians who work at the Intensive Care Unit of DHR Health's main hospital in Edinburg, Texas.
Dr. Potter brings with him a diverse educational and work background. Dr. Potter holds two Master of Science degrees, one in Information Systems and the other in Physician Assistant Studies. Prior to attending medical school, he worked as a software engineer in Silicon Valley for over ten years before working as a physician assistant in New Mexico.
Dr. Potter received his Doctor of Osteopathic Medicine from Lake Erie College in Pennsylvania. He then went on to do his residency in Emergency Medicine at Maricopa Medical Center in Phoenix, Arizona. He also completed a fellowship in Internal Medicine Critical Care at the University of Arizona.
"It is with great enthusiasm that we welcome Dr. Potter to our critical care team," said Manish Singh, DHR Health Chief Executive Officer. "He will, undoubtedly, enhance the level of care we at DHR Health provide to our patients."  
In his role as a Critical Care Specialist, Dr. Potter will be dedicated to patients in the ICU, providing specialized care and advanced medical directives to the most severely ill or injured individuals, while monitoring their conditions to improve outcomes and help save lives.
"I am truly excited to be in the Rio Grande Valley working alongside DHR Health's committed and compassionate physicians," said Dr. Potter. "I look forward to making a positive impact on the lives of those I have the privilege to serve."
DHR Health's ICU boasts cutting-edge medical technology, including the region's only extracorporeal membrane oxygenation (ECMO) device-a life-saving tool that becomes instrumental when other life support measures, such as a ventilator, have been exhausted.
With the addition of Dr. Terence Potter to the ICU team, DHR Health reaffirms its commitment to delivering top-notch healthcare to the community it serves.
DHR Health's ICU is located at its main hospital at 5501 S. McColl Road in Edinburg, Texas. For more information about DHR Health's ICU and other services, please visit their website at dhrhealth.com.