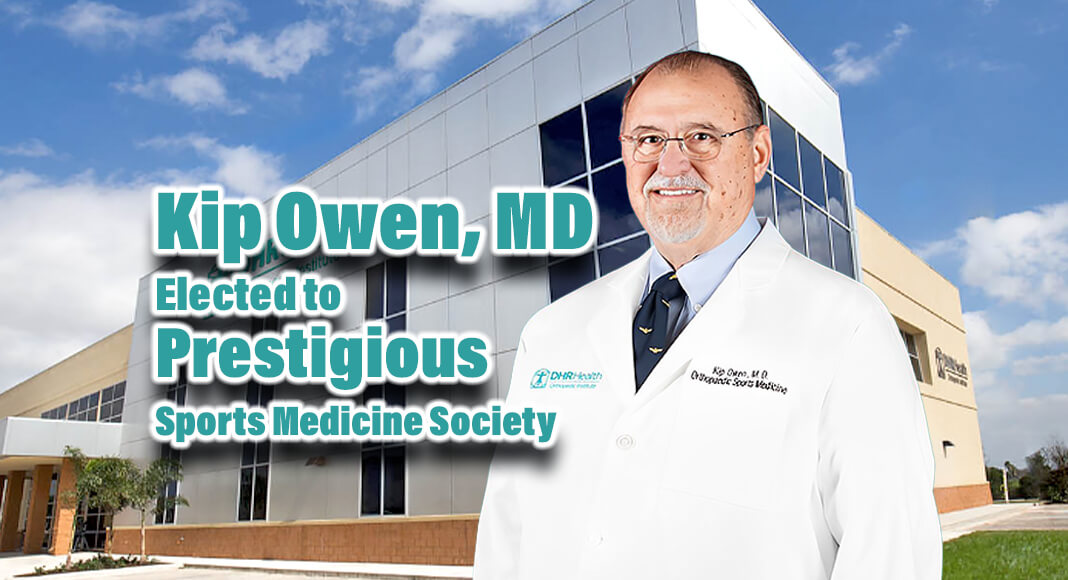 Mega Doctor News
- Advertisement -

DHR Health proudly announces the election of esteemed Orthopaedic Surgeon, Kip Owen, MD, FAAOS to the Council of Delegates for the American Orthopaedic Society for Sports Medicine (AOSSM). The AOSSM is a professional organization dedicated to providing knowledge, skills, and continuing education to its member practitioners. In his role on the national committee, Dr. Owen will spearhead grassroots outreach initiatives, foster communication with members at a local level, and provide a forum for the exchange of information. He will serve a three-year term.
This prestigious post recognizes Dr. Owen's exceptional contributions to the field and his unwavering commitment to providing top-notch healthcare to the South Texas region. "I am deeply honored to be elected by my peers to serve on this committee," said Dr. Owen. "Having the opportunity to contribute to the advancement of orthopaedic sports medicine and represent the Rio Grande Valley on a larger stage is a privilege that I wholeheartedly embrace."
Dr. Owen brings with him a wealth of experience, having been a physician for over 35 years and with DHR Health since 2001. Specializing in both orthopaedic and non-operative treatments for athletic injuries, he has gained a reputation as a leader in the field. He holds dual Board Certifications in Orthopaedic Surgery and Orthopaedic Sports Medicine.
His road to success began with a Bachelor of Science degree from the U.S. Naval Academy, where he also served with distinction as a Fleet Fighter Pilot for eight years. Pursing his passion for medicine, Dr. Owen graduated with honors from Texas A&M College of Medicine in 1988. He completed his residency at the University of Arkansas for Medical Sciences in Little Rock, followed by a fellowship in Sports Medicine and Knee Reconstruction in Eugene, Oregon.
Apart from his clinical accomplishments, Dr. Owen remains committed to medical education, serving as a faculty member of DHR Health's Community & Family Medicine residency program.Patients seeking expert orthopaedic care can visit Dr. Owen or any of DHR Health's orthopaedic surgeons at the DHR Health Orthopedic Institute located at 5540 Rafael Drive in Edinburg or call (956) 362-6683.