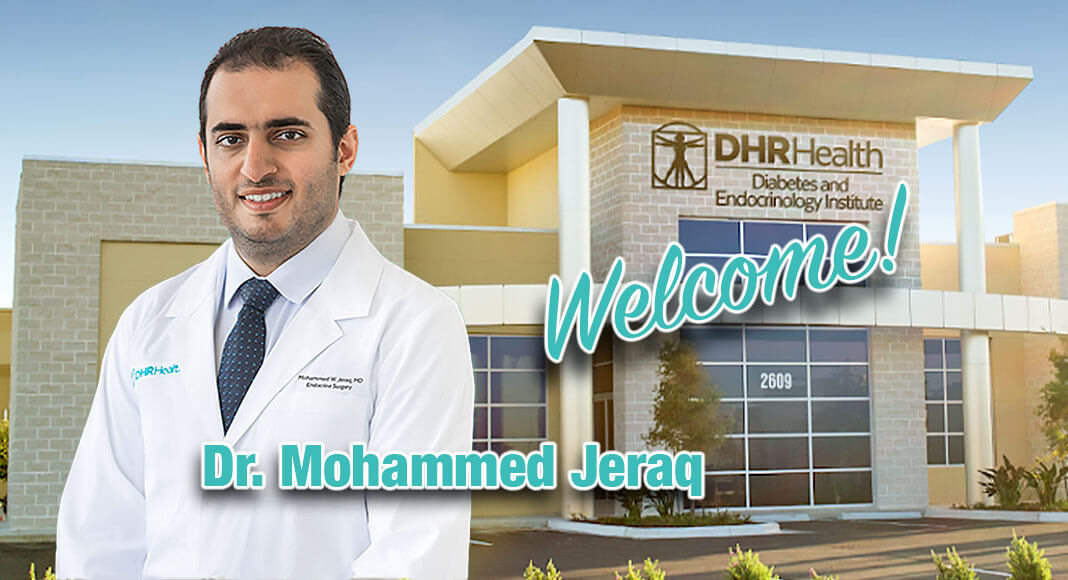 - Advertisement -

Mega Doctor News
Edinburg, TX – Dr. Mohammed Jeraq is the newest member of the DHR Health Diabetes and Endocrinology Institute.
He is board-certified general surgeon who specializes in endocrine surgery and provides enhanced surgical care for a wide range of conditions including thyroid disease, thyroid cancer, parathyroid disease and adrenal tumors.
After receiving his medical degree from Kuwait University and completing a clinical internship in general surgery, Dr. Jeraq was a surgical intern and resident at the University of Miami – Miller School of Medicine from 2015 to 2019 before being named Surgical Chief Resident at Jackson Memorial Hospital in Miami, Florida, and most recently was a Clinical Fellow in Comprehensive Endocrine Surgery.
Dr. Jeraq provides quality surgical and critical care and is pleased to be a part of the Rio Grande Valley community.
To schedule an appointment, call the DHR Health Diabetes and Endocrinology Institute at (956) 362-5650.