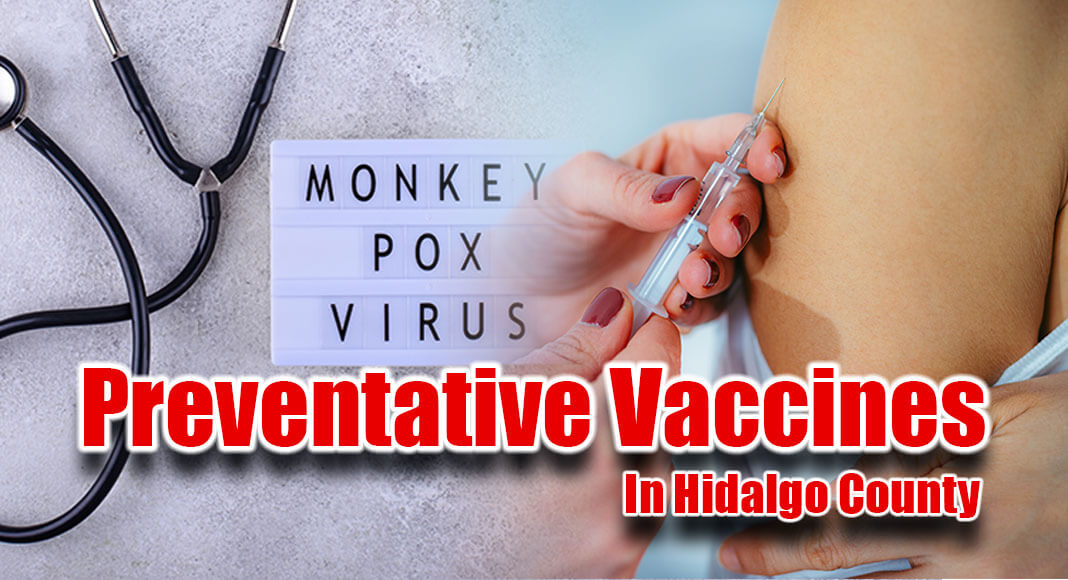 Mega Doctor News
- Advertisement -

EDINBURG, Texas – Despite having no confirmed monkeypox cases locally, the Hidalgo County Health and Human Services Department began vaccinating a population of high-risk clients with the monkeypox vaccine as a preventive effort on Wednesday.
After receiving 500 vials of the vaccine from the Texas Department of State Health Services, Hidalgo County met with health officials from Cameron, Starr and Willacy counties to coordinate the vaccine allocation.
Revised guidelines from the Center for Disease Control and Prevention meant that the 500 vials would provide 2,500 doses of the vaccine in Hidalgo County. Because each vaccine recipient must receive two shots, the initial vaccine allotment is available to only 1,250 high risk patients. As such, the monkeypox vaccine is not yet open to the public.
Although neighboring counties also received vaccines from the state, health officials from the Rio Grande Valley agreed to target high risk populations for the preventive vaccine measures. A percentage of the vaccines received in the Rio Grande Valley was shared with area Westbrook Clinics in McAllen and Harlingen to target the highest risk population. Hidalgo County's health department also went through its existing client list and reached out to the highest risk patients to arrange for the vaccine to be administered to them.
"Unfortunately, because of the limited supply of the vaccine nationwide, Hidalgo County and our neighbors received a relatively small number of dosages," said Eduardo Olivarez, chief administrative officer for Hidalgo County Health and Human Services. "The state has already alerted us that new vials of vaccine may not arrive until the end of November so health officials agreed to target those most at-risk with this initial supply of vaccines.