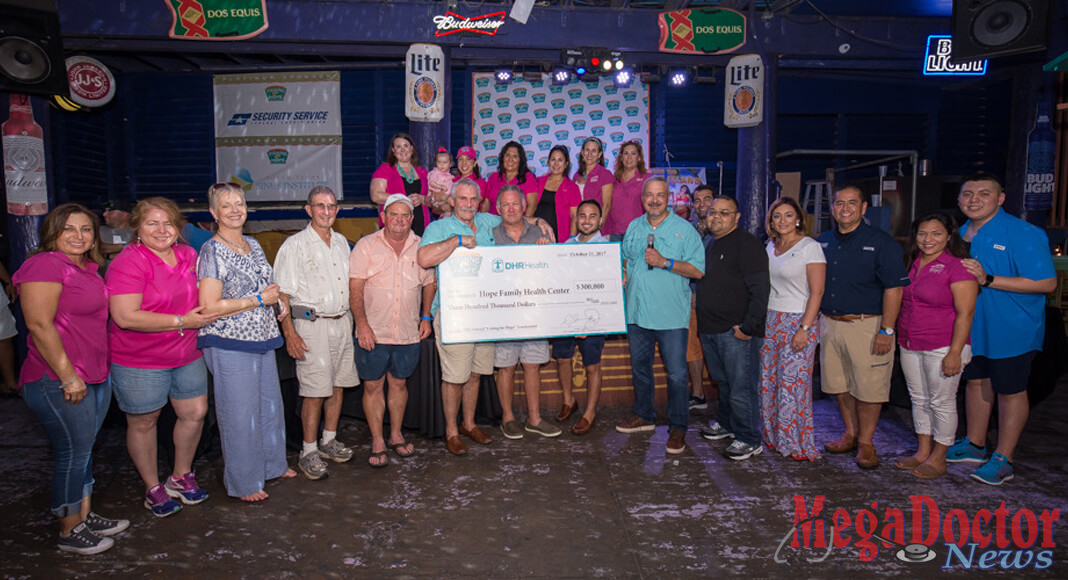 DHR Health and Hope Family Health Center to host annual "Fishing for Hope" Tournament on August 25, 2018 on South Padre Island, TX
Mega Doctor News
- Advertisement -

Edinburg, TX—DHR Health (DHR) is pleased to announce its 13th Annual "Fishing for Hope" Tournament, which will be held Saturday, August 25, 2018 at Louie's Backyard on South Padre Island, Texas. Now one of the largest non-profit fishing tournaments on the Texas coast, "Fishing for Hope" is a family-friendly and fun event for people of all ages. This year's tournament will feature a live concert, dinner, the legendary stars auction, and much more! All proceeds from "Fishing for Hope" will once again benefit the Hope Family Health Center.
Hope Family Health Center (HFHC) is located in McAllen and is run by local volunteer physicians and staff, all of which provide their time and services without charge. HFHC provides free health services in an open and accepting atmosphere to all persons living in the Rio Grande Valley who are without access to health care or medical insurance. Through its partnership with DHR, the Hope Family Health Center conducted over 14,300 appointments in 2017.
Rebecca Stocker, Executive Director of the Hope Family Health Center, states, "The commitment DHR has to serving the health needs of our community is truly humbling. Their service to the uninsured and indigent families shows their dedication to the health of the entire Rio Grande Valley."
Stocker continues, "Not only have they supported the clinic through direct emergency patient care, but DHR's 'Fishing for Hope' Tournament raises funds to help provide community members with healthcare they otherwise would not have access to. DHR Health has raised over $3 million over the past 12 years for Hope Family Health Center, which has continued to help with our mission of ensuring each person that enters our doors reaches maximum health and self sufficiency."
In addition to funds raised through sponsors and teams, DHR Health employees dedicated themselves to establishing various fundraisers for "Fishing for Hope." Through events such as Bingo night, numerous raffles, t-shirt sales, bake sales and jewelry fundraisers, DHR employees hope to raise over $50,000 for this year's tournament. "I am humbled by and so proud of the amount of enthusiasm and support shown by our team members at DHR," states Marissa Castañeda, DHR Senior Executive Vice President. "Our employees take it upon themselves to raise funds for 'Fishing for Hope' and the past outcomes have been tremendous. Our employees truly are an asset to DHR and the community at large."
There are many sponsorship and participation options still available for the 13th Annual "Fishing for Hope" Tournament. For more information, contact the DHR Community Events Department at (956) 362-3140.