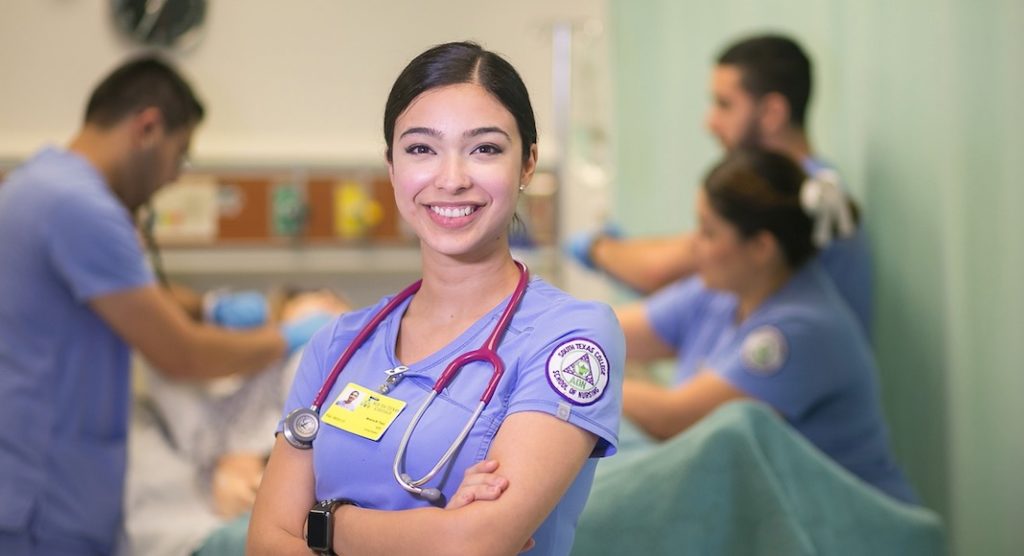 Mega Doctor NEWS
MCALLEN, TEXAS – The Texas Workforce Commission in partnership with RGV Med, L.L.C., doing business as DHR Health, will award South Texas College with a Skills Development Fund grant in the amount of $1,057,620.
The grant is intended to provide customized training through a variety of healthcare areas for an estimated 4,000 new and existing (participating) employees of DHR Health.
"South Texas College values collaboration and partnership as vital to successfully acquiring, administering and implementing grants," said Dr. Virginia Champion, South Texas College Director of Grant Development, Management, and Compliance. "Funding from the Texas Workforce Commission through the Skills Development Fund will help current employees in healthcare develop skills and further their careers."

In addition to the $1 million grant, a Self Sufficiency Fund (SSF) grant will also be awarded to South Texas College in partnership with Workforce Solutions in the amount of $140,860.
The grant will provide training leading to high demand occupations for an estimated 70 participants in the areas of welding, phlebotomy, and EKG technician.
"The SSF grant is intended to help individuals on government assistance, or those on the verge of becoming dependent on government assistance, to get on the path to self-sufficiency," said Olivia De La Rosa, STC Director of Professional Workforce Education. "The occupational training offered through this grant will allow individuals to get a job that is in high demand in our area and start earning a wage above minimum wage."

Texas Workforce Commissioner representing Labor, Julian Alvarez, will present the grants during a check presentation at the STC Nursing and Allied Health Campus.

Who: South Texas College, Workforce Solutions, and DHR Health

What: Check Presentation

When: Thursday, Aug. 1 | 10:00 a.m.

Where: STC's Nursing and Allied Campus Building B | 4th Floor
1901 S. McColl Rd., McAllen, TX