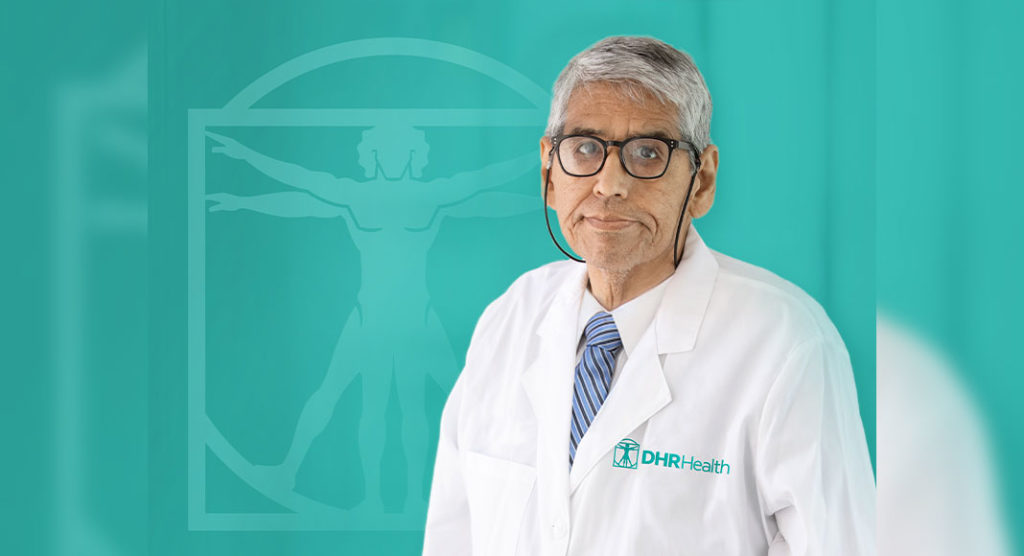 Mega Doctor News
- Advertisement -

Edinburg, TX — DHR Health is pleased to announce that Jose Lopez, M.D., has joined DHR Health's newest facility – DHR Health Occupational and Preventative Medicine Clinic. He has over 26 years of experience in occupational medicine. Dr. Lopez will be offering services such as evaluation and treatment of work injuries and work-related physical examinations and evaluations.
The new clinic will focus on reducing the medical, financial, and occupational burdens of preventable disease and injury through prevention, screening, and education. Dr. Lopez will be seeing patients at the DHR Health Occupational and Preventative Medicine Clinic, located at 2001 S. Cynthia Street, Suite D, in McAllen, TX and will be working closely with all DHR Health Urgent Care facilities to ensure that patients are able to get treated after hours. Clinic services will include services for work related injuries, minor surgical procedures, DOT physical examinations, urine drug screens, return to work evaluations, TB skin testing, vaccinations, X-rays, audiograms, evidential breath testing, and OSHA respirator questionnaires.
Dr. Lopez earned a Bachelor of Science degree from Pan American University. He earned his medical degree from the University of Texas at San Antonio Medical School. In addition to his extensive experience, Dr. Lopez is a member of the American College of Occupational and Environmental Medicine, American College of Preventive Medicine, Texas Occupational Medical Association, Texas Medical Association, and Hidalgo-Starr County Medical Society.
For more information about the services offered at the DHR Health Occupational and Preventative Medicine Clinic or to schedule an appointment, please call (956) 362-6690 or visit our DHR Health website, www.dhrhealth.com.