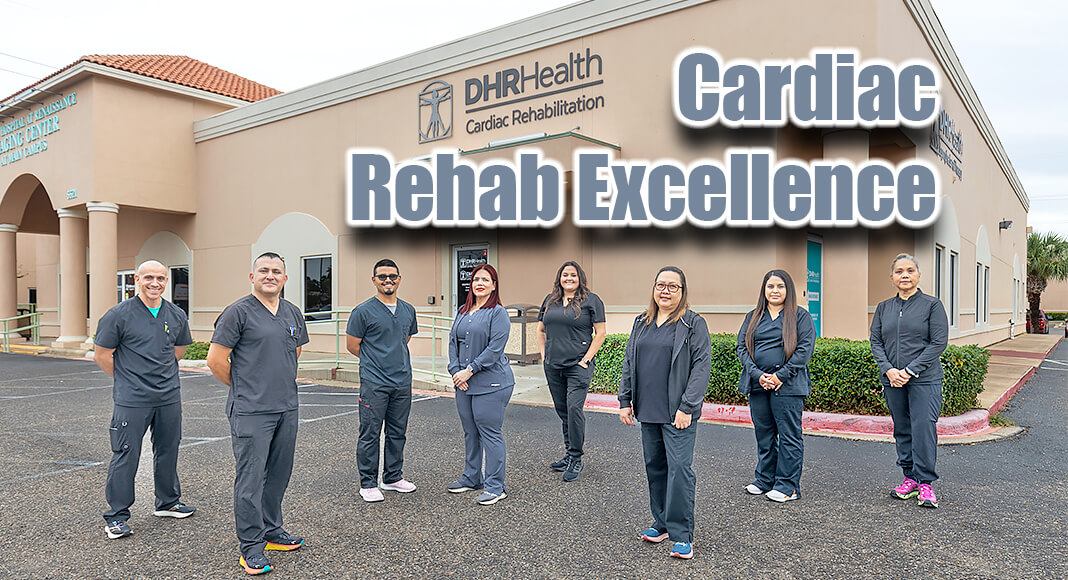 Mega Doctor News
EDINBURG, Texas – DHR Health Cardiac Rehabilitation is proud to announce its re-certification of its cardiovascular rehabilitation program by the American Association of Cardiovascular and Pulmonary Rehabilitation (AACVPR). The AACVPR is a three-year re-certification and only recognizes programs that offer the most advanced practices available and have a proven track record of high-quality patient care. This coveted recertification exemplifies DHR Health's commitment to improving the quality of life of its patients.
Cardiovascular rehabilitation programs are designed to help people with cardiovascular problems (e.g., heart attacks, coronary artery bypass graft surgery) recover faster and live healthier. The program includes exercise, education, counseling, and support for patients and their families.
"We believe in setting the highest standards of care to ensure that our patients not only recover faster but also live healthier, more fulfilling lives," said Dr. Hector Soto, Medical Director of the DHR Health Neuro Therapy Institute Cardiac Rehabilitation and Cardiologist. "This achievement reflects our dedication to providing cutting-edge practices, making us leaders in the cardiovascular rehabilitation field."
To earn the recertification, the DHR Health Cardiac Rehabilitation program participated in an application process that requires extensive documentation of its practices. The Program is the only peer-review accreditation process designed to assess individual programs for adherence to standards and guidelines developed and published by AACVPR and other related professional societies. Each program's application is reviewed by the AACVPR Program Certification Committee, and certification is awarded by the AACVPR Board of Directors. In 2018, the AACVPR moved to an outcomes-based process with performance measurements that represent more meaningful outcomes.
Located at 5521 Doctors Drive in Edinburg, the DHR Health Cardiac Rehabilitation program takes pride in its utilization of telemetry (heart monitor) for all patients during exercise. The program is also staffed by two dedicated full-time registered nurses and two exercise physiologists. For further details or to schedule an appointment with the DHR Health Cardiac Rehabilitation program, call (956) 362-6628.