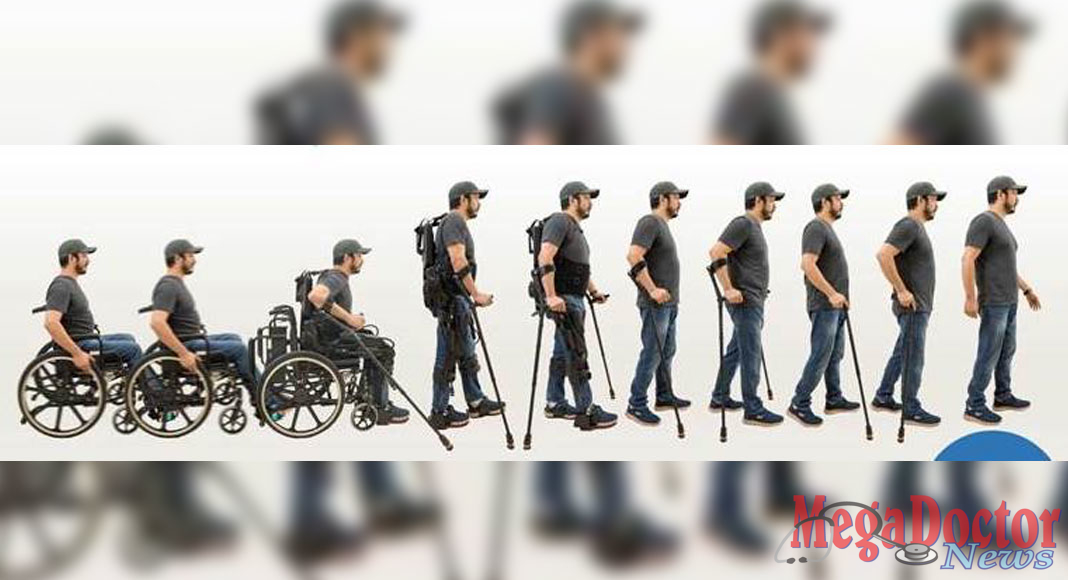 Mega Doctor News
- Advertisement -

Along with Stroke and Spinal Cord Injury Patients from Over 30 Countries, DHR Health Rehabilitation Hospital Patients Contribute to Milestone of 100 Million Steps Taken in the EksoGT Exoskeleton – Equivalent to Walking Around the World Twice
Edinburg, TX—DHR Health and the DHR Health Rehabilitation Hospital are proud to announce their patients have taken almost 200,000 steps in the EksoGT™, the first and most clinically used exoskeleton indicated for both stroke and spinal cord injury rehabilitation.
Along with stroke and spinal cord injury patients from over 30 countries, DHR Health Rehabilitation Hospital and DHR Health Therapy Institute patients contribute to milestone of 100 million steps taken in the EksoGT exoskeleton— equivalent to 50,000 miles— the distance of walking around the world twice.
As the exoskeleton most widely used in rehabilitation, the EksoGT:
is designed to help patients get back on their feet by supporting re-learning of correct step patterns, weight shifting, and potentially mitigating compensatory behaviors, enabling patients to mobilize earlier and restore independence
is the only exoskeleton with SmartAssistTM software which provide adaptive amounts of power to either side of a patient's body, especially beneficial for stroke patients
provides the ability to mobilize patients earlier, more frequently, and with a greater number of high intensity steps
- Advertisement -

For patients who never thought they would walk or even stand again, the EksoGT also offers hope.
"At DHR Health Rehabilitation Hospital we are committed to offering advanced rehabilitation to our patients. The EksoGT enables us to help patients take an average of 200 steps their first time in the device, compared to only 10 steps without it. This results in positive gains in their functional mobility and optimal outcomes, while also increasing their confidence and morale," said Michael E. Auer, PT, DPT, C/NDT; Director of Rehabilitation Therapy Services at DHR Health Rehabilitation Hospital. "We are proud of the strides our patients are making and that they are part of this worldwide milestone in rehabilitation."