- Advertisement -

Mega Doctor News
BROWNSVILLE, Texas – The first surgical patient at DHR Health Brownsville has undergone a successful procedure in what is now a historical marker for the future of health care in the area. General surgeon Dr. Cera Kroenke performed the operation which included an excision of an axillary mass requiring a high degree of precision and skill.
"I am honored to have been chosen to perform the first surgical case at DHR Health Brownsville. It is a privilege to be part of this remarkable team of healthcare professionals dedicated to delivering the highest quality of care to our patients in Cameron County," said Kroenke. "Today's successful surgery is a testament to the hard work and dedication of everyone involved in bringing this hospital to life in an area where there is a need for more access to care."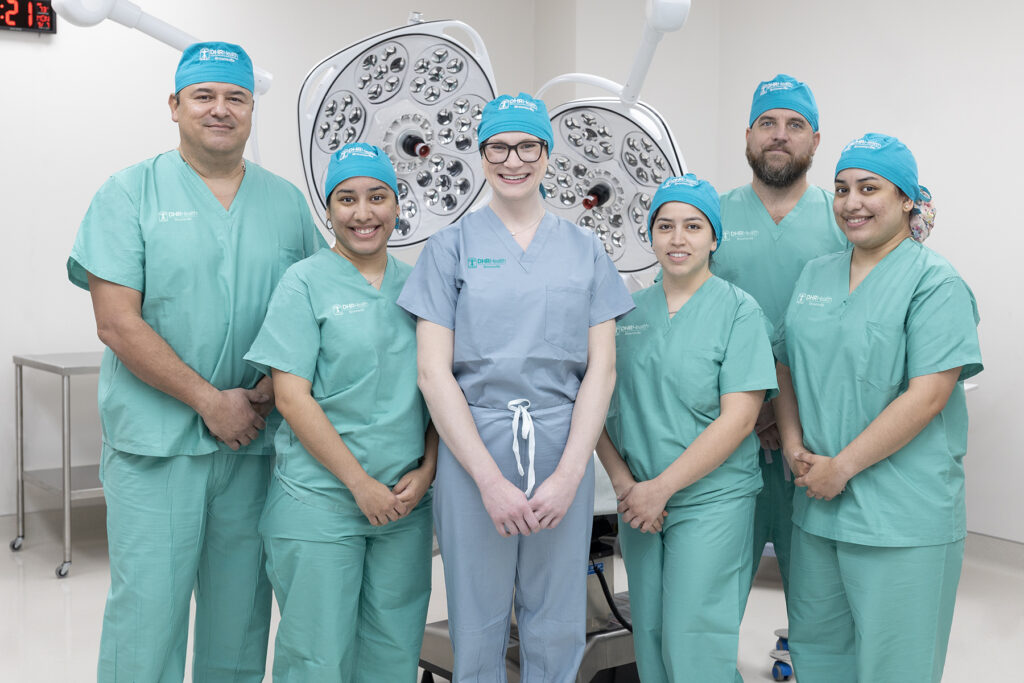 DHR Health Brownsville is a three-story hospital with 60 beds, emergency room, intensive care unit, and six operating rooms. The hospital brings high quality health care to the area with innovative and groundbreaking technology for patients.
"This is just the beginning of what will be an incredible journey for health care for our Brownsville and Cameron County residents," said Aida Coronado – Garcia, Chief Operating Officer of DHR Health Brownsville and a Brownsville native. "Dr. Kroenke is a role model for aspiring female surgeons, and she is truly an inspiration to all women pursuing careers in medicine. We are proud to have her lead this first surgery at our new hospital."
DHR Health Brownsville is open and taking new patients on an inpatient and outpatient basis. For more information contact the hospital at (956) 362-1100 or visit www.dhrhealth.com.
About DHR Health…
"Our mission is to improve the well-being of those we serve with a commitment to excellence: every patient, every encounter, every time."
- Advertisement -

DHR Health is the first Level 1 Trauma and ECMO Center in the Rio Grande Valley providing 24/7 emergency care at the highest level with specialty physicians and surgeons available every day of the year. The hospital was founded in 1997 to help over 1.2 million residents resolve limited health care access challenges in a community that lacked public and county hospitals. Today, it is a modern, 500+ bed full-service health system serving over 300,000 patients annually, with more than 6,000 employees, and offering a full continuum of care in over 70 different specialties and subspecialties.
DHR Health serves the entire region with their hub in Edinburg, clinics in Starr County, and a new hospital in Brownsville bringing the best specialty care in endocrinology, cardiology, oncology, rehabilitation, and a robust clinical research division. Their women's hospital is certified as providing the highest level of maternal care in South Texas.
DHR Health has revolutionized the health care landscape of the Rio Grande Valley and continues to raise the standard of care and transform the health care delivery model for the benefit of all local residents. To learn more, visit www.dhrhealth.com.