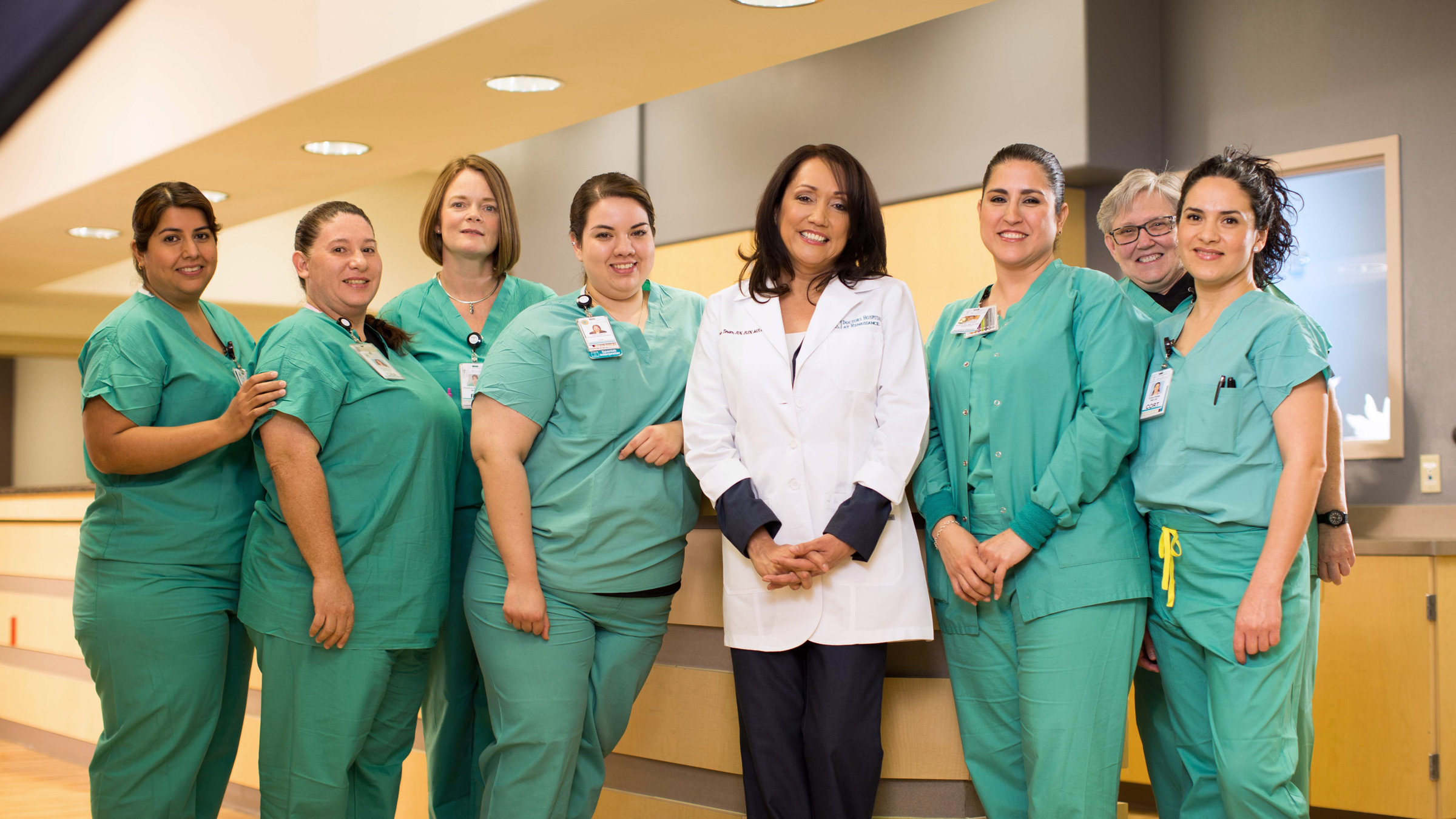 - Advertisement -

Mega Doctor News – 
Edinburg, TX— In the United States, only 25% of the Hispanic population under the age of 65 has health insurance coverage, according to the Center for Disease Control. That rate is increased for residents in the Rio Grande Valley, where according to Enroll America, 30-34% of our community is without health insurance. This year, the focus of National Minority Health Month is "Accelerating Health Equity for the Nation" and closing the gap in health disparities. With more than 90% of the local population being of Hispanic origin, Doctors Hospital at Renaissance Health System (DHR) recognizes the need to ensure that conditions that are prevalent among this demographic are addressed locally and nationally.
Many members of our community are often not able to receive primary and preventative healthcare services due to the costs that are associated. The concept of specialized medical care during for a serious medical condition is a large undertaking for anyone lacking health insurance coverage. Communities that have a large population of minorities continue to suffer from higher rates of serious health conditions, such as heart disease, diabetes, and HIV/AIDS.
During National Minority Health Month, the HHS Office of Minority Health has highlighted initiatives underway to forge a new era of health equity through public and private sector partners and stakeholder collaboration to address environmental, social, and economic conditions. These conditions have a significant impact on the day to day lives of the people residing in communities affected by decreased health access or inequity of care. By addressing these issues and seeking to alleviate their bearing, leaders aim to reduce the number of serious health condition cases present in the Rio Grande Valley (RGV).
As a leading healthcare provider not just in the RGV, but across all of South Texas, Doctors Hospital at Renaissance Health System will continue its commitment to working with our partners to accelerate momentum toward a nation free of disparities in health and health care.
Through many Doctors Hospital at Renaissance service lines, we are able to address some of the most pressing health needs in our community. Joslin Diabetes Center at Renaissance offers the latest advancements in the treatment of diabetes and its complications, while providing patient education and support services for the over 75,000 (according to the South Texas Diabetes Initiative) people in the Rio Grande Valley who have diabetes.
The Doctors Hospital at Renaissance Bariatric and Metabolic Institute, in affiliation with Cleveland Clinic Bariatric and Metabolic Institute, provides our community with new tools, cutting-edge technology and evidence based medicine to combat obesity. Two school based health centers in Edinburg and Pharr-San Juan-Alamo provide primary health services such as physicals, lab tests, vaccines, and more to over 80,000 students and employees of Edinburg CISD and PSJA ISD. To address the many individuals who are in need of an organ transplant, or are the recipient of an organ transplant and require follow up care, the Renaissance Transplant Institute opened its doors in 2015 to ensure the over 200 community members in the RGV have the opportunity at a second chance at life.
The Doctors Hospital at Renaissance Center for Maternal-Fetal Medicine (MFM) was one of the first programs in the Rio Grande Valley to care for care for women with preexisting health problems, conditions that arise during pregnancy (ex. gestational diabetes, hypertension, and placental bleeding), and women who have complications relating to the fetus itself. Prior to the establishment of these medical services in our community, mothers would have to travel outside of South Texas to receive the MFM care they required, but they are now being cared for by three board certified physicians close to home.
- Advertisement -

Doctors Hospital at Renaissance is proud to offer over 70 specialties and sub-specialties, allowing patients to access specialized care close to home. It is our mission to provide our community the same spectrum of medical services and quality of care that is available in larger cities without having to travel outside of the RGV.
It DHR's goal to decrease the amount of individuals in our community who are unable to receive the medical care they need to be healthy by leading the change for accessible healthcare. It will require the collaboration between many healthcare partners in our region to ensure we are able to adapt to the needs of our community and address them properly through various programs and initiatives. But, we welcome the challenge and invite other local stakeholders to join us as we work toward a healthier Rio Grande Valley.