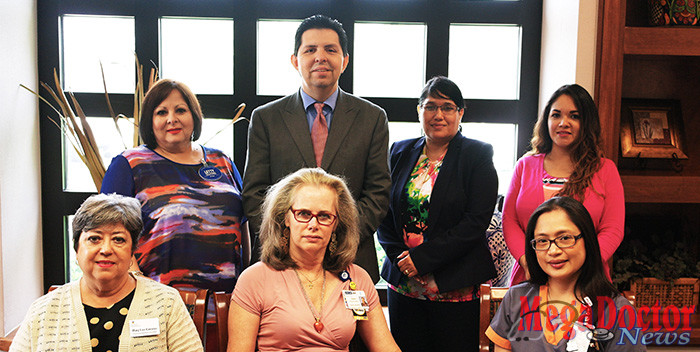 Mega Doctor News
The McAllen Chamber of Commerce Healthcare Task Force will host the Men's Health Seminar which will be held Tuesday, May 17 from 11:30am to 1:00pm at the McAllen Chamber of Commerce.
The seminar will have a panel of doctors with in depth knowledge about men's common health concerns and recommendations. Attendees will have the opportunity to listen from a series of recommendations and ask questions to a panel of renowned doctors at the seminar. The doctors attending this event are: Dr. Manuel Espinoza-Urology, Dr. Christian Assad-Kottner and Dr. Hector Soto- Cardiology, Dr. Carlos Cardenas-Gastroenterology, Dr. Gerardo Lopez-Mena-Internal Medicine, Dave Almquist- Lab Director and Dr. Marcel Twahira-Endocrinology.
"The objective of the Chamber's Healthcare taskforce is to increase awareness about diseases that impact the RGV community." said Luis Cantu, Vice President for Community Development at the McAllen Chamber, "Having the opportunity to personally talk and ask questions about your own health concerns to a group of highly renowned doctors from the McAllen Area is a very special opportunity that should not be missed."
The seminar will be presented in Spanish and English and attendees can talk to the doctors in any of these languages.
There is no cost to attend the seminar but reservation is required due to lim