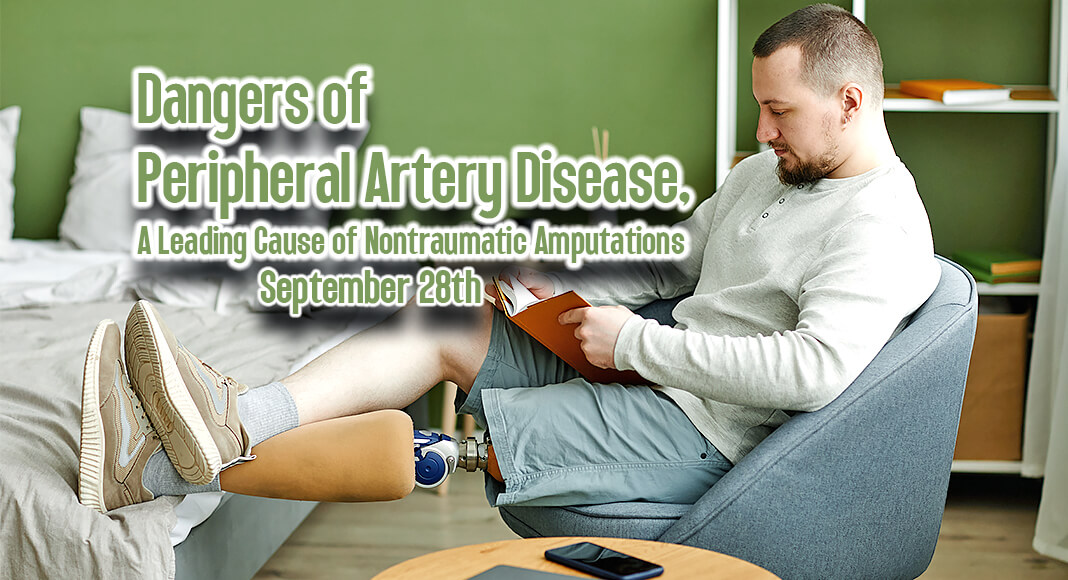 Mega Doctor News
- Advertisement -

Peripheral artery disease (PAD) is a serious disease affecting millions of people in the United States. In fact, one in every 20 Americans has PAD, according to the National Institutes of Health.
The disease develops when the arteries that carry blood from the heart to other parts of the body become clogged with plaque and the condition raises the risk of heart attack and stroke. PAD also accounts for a majority of nontraumatic amputations, according to the American Heart Association, with between 51-93% of all lower limb major amputations due to peripheral artery disease.
Among the risk factors for PAD include older age, high blood pressure or high cholesterol, type 2 diabetes and smoking, with those who smoke at four times the risk of developing PAD compared to those who do not.
And while there are symptoms such as pain or cramping in the legs, people often do not recognize those as signs of the serious disease, believing them to be a natural part of aging or caused by other factors.
To help the Rio Grande Valley community, which experiences a high prevalence of cardiovascular disease, recognize the signs of PAD and what they can do to prevent it from developing in the first place, South Texas Health System Heart and STHS Clinics will host a special webinar aimed at helping the community gain a better understanding of this painful and debilitating disease.
Broadcast live via South Texas Health System's Facebook Events page on Thursday, September 28, the online seminar will be led by Dr. Ofsman Quintana – a cardiologist with STHS Clinics who specializes in peripheral artery disease — and will highlight the risk factors and warning signs of PAD, diagnosis and treatment of the disease and ways to prevent or delay the disease's progression. It will be held from 5:30 to 6:30 p.m. For complete details, visit the STHS Facebook Events page.
| | |
| --- | --- |
| Who: | South Texas Health System Heart & STHS Clinics |
| What: | "Stand Up to PAD" Live Webinar |
| When: | Thursday, September 28, from 5:30 – 6:30 p.m. |