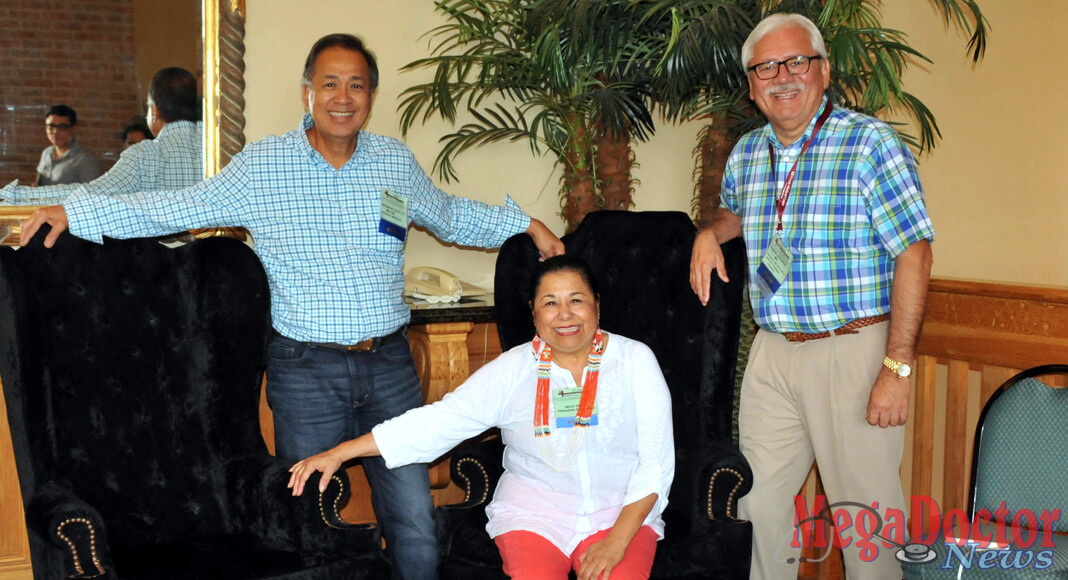 26th annual event includes 14 hours of education credits for healthcare professionals
Mega Doctor News
McAllen, TX – A conference for all Rio Grande Valley physicians, nurses, pharmacists, physician assistants, nurse practitioners, and medical students will celebrate its 26th anniversary this April in McAllen, providing 14 hours of continuing medical education credits (including an hour in ethics) for doctors and other healthcare professionals.
The 26th Annual Rio Grande Valley Medical Education Conference & Exposition will be held Friday, April 13 and Saturday, April 14 at the Embassy Suites by Hilton, McAllen Convention Center in McAllen.
"We are very excited to offer an exciting line-up of speakers from across the Valley and the state of Texas who will update our physicians and healthcare professionals on the treatment of problems frequently encountered, but which can be difficult or confusing in practice," said Dr. Robert Sepulveda, conference chairman.
"This year's conference will be particularly convenient in allowing physicians and other healthcare professionals in Hidalgo and Cameron Counties to obtain the education credits they need in one jam-packed weekend – and in a new and attractive setting, close to home," Dr. Sepulveda added.
Speakers for the conference will include the following:
Karen Reichow: "End of Life Care"
Patricia Sulak: "Wellness" and "Why People Die"
Carlos Morales: "Pre-operative Evaluation for the Primary Care Physician"
Adolfo Kaplan: "Asthma"
Habib Ghaddar: "Cancer Prevention"
William Craig: "Hypertension"
Wondwossen Tekle: "Interventional Neurology of Ischemic Stroke"
Curtis Triplitt: "Diabetes"
Arauco Brown: "Extra-Corporeal Membrane Oxygenation – A New Advance in Critical Care"
Victoria Parada: "Cerebellar Stroke"
Luis Gaitan: "Things That Can Mimic a Stroke"
Ross & Jamie Ungerlieder: "Managing the Demands of Professionals' Lives"
Juan Garza: "Cardiovascular Disease"
"This year's conference is primarily designed for primary care physicians and medical practitioners in family medicine, internal medicine, pediatrics, obstetrics-gynecology, surgery, emergency medicine and infectious diseases," Dr. Sepulveda said. "The content is also appropriate for advanced practice nurses (APRN), physician assistants, pharmacists and registered nurses enrolled in advanced nurse practice programs. And this year, there is the added benefit of continuing nursing education credits available for Valley nurses!"
The conference will kick off on Friday, April 13 with registration and a continental breakfast at 8 a.m. and conclude at 5 p.m. that day. On Saturday, April 29, continental breakfast and registration will again begin at 8 a.m., with the conference concluding at 5 p.m.
The conference is presented by Knapp Medical Center, with sponsors including Mission Regional Medical Center, Harlingen Medical Center, and Kindred Hospital. For information on sponsorships and booth exhibit space at the conference, or to register for the conference, please call Mitty Reyna of the Knapp Education Department at (956) 969-5455 or e-mail MReyna2@PrimeHealthCare.com.  More information is available online at www.KnappMed.org/CME-Conference.aspx.