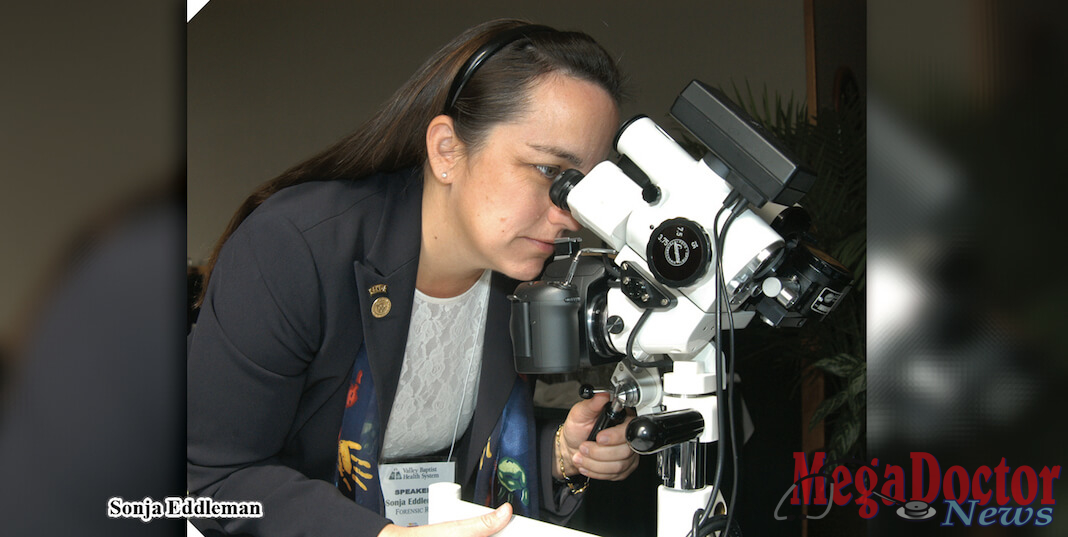 Mega Doctor News
SOUTH PADRE ISLAND – Child abuse prevention, intervention and investigation in the Valley the main topic addressed during the 14th Annual Rio Grande Valley Seminar in Forensic Sciences, held Wednesday, November 8 through the 10th at the Isla Grand Beach Resort.
The seminar, presented by Valley Baptist Health System, provided current information to those involved in child abuse investigations, including law enforcement officers, Child Protective Services workers, social workers, attorneys, nurses, pediatricians, medical examiners, forensic pathologists, coroners, psychologists, EMS personnel, school and day care personnel, clergy, and other professionals.
The special three-day conference addressed ways to prevent child abuse, techniques used in child death investigations, and other current issues involving child abuse and domestic violence.
Dr. Stanley Fisch, Pediatrician and Medical Director of the Child to Adult Abuse Response Team (CAART) program at Valley Baptist Medical Center in Harlingen, said the forensics seminar is an important learning opportunity for those professionals who work with the realities of domestic violence, child abuse, and neglect.
Speakers for the conference included Sonja Eddleman, BSN, RN, Child Abuse Resource & Evaluation Team Clinical Coordinator for Driscoll Children's Hospital and CAART Team Clinical Director for Valley Baptist Health System; and Jamie Ferrell, RN, Forensic Nurse Educator and Consultant, and Clinical Manager of Forensic Nursing Services for Memorial Hermann Health System-Houston.
During opening day of the conference featured several presentations on the basics of child abuse. Dr. Ryan Brown, University of Oklahoma School of Medicine, discussed the physical signs of child abuse. Dr. Ruby Charak, University of Texas Rio Grande Valley, discussed psychological aspects of child abuse, and Dr. Marsha Griffin, University of Texas Rio Grande Valley School of Medicine, talked about the unique risks faced by immigrant and refugee children.
"The seminar provided up to date information, standards of practice, and evidence based research," Eddleman said. "This is imperative for all professionals that touch the lives of children and have the opportunity to speak, act, and take a stand to protect the children. The children are waiting on us to help them."
- Advertisement -

On the second day of the conference, speakers discussed human trafficking, domestic violence, and near-death episodes in infants. The discussions included a presentation by Laura Tillman, author of "The Long Shadow of Small Ghosts." Her book and presentation was about the Rubio/Camacho infanticides in Brownsville in 2003 and their effects on the community.
On the final day of the conference, Molly Voyles and Roy Rios from the Texas Council on Family Violence discussed the timely topic of sexual assault and harassment. Friday's sessions concluded with a Faith Summit.
The annual conference is sponsored by Valley Baptist Health System, Blue Sunday, and the Child Abuse Education Program.