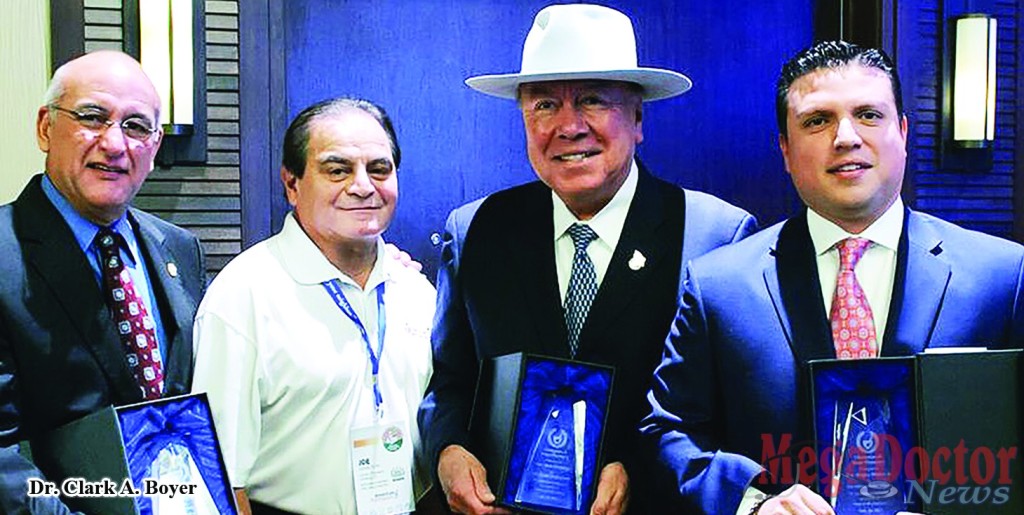 The Honor is the Highest Awarded by TPBC
- Advertisement -

Mega Doctor News – 
Corpus Christi — The state's largest independent pharmacy group has awarded its highest advocacy honor to three Valley legislators who were instrumental in passing legislation that improves public safety and helps local pharmacies manage rising costs and keep their doors open to patients.
The Champion of Texas Pharmacy award was presented on September 26, 2015 to Texas State Senator Juan "Chuy" Hinojosa of McAllen, State Rep. Bobby Guerra of McAllen and State Rep. Sergio Muňoz of Palmview by Corpus Christi-based American Pharmacies and its advocacy arm, the Texas Pharmacy Business Council (TPBC).
The presentation took place at American Pharmacies' 2015 Shareholder Retreat in San Antonio. Also honored was State Rep. Todd Hunter of Corpus Christi.
The honor is the highest awarded by TPBC, which is an independent American Pharmacies subsidiary that focuses exclusively on advocacy for the state's 1600 independent pharmacies.  American Pharmacies and TPBC represent more than 400 pharmacy owners – small, locally owned businesses that fill more than 130,000 prescriptions daily across Texas.
"Without the leadership and hard work of these four men, we would not have a transaction fees ban that will save Texas pharmacies millions in fees," TPBC Executive Director Michael Wright said. "Their dedication helps your local pharmacies survive economically to keep serving your community."
Hinojosa passed the single most important pharmacy bill of the 2015 legislative session – SB 94 – which will save Texas pharmacies millions of dollars yearly by prohibiting prescription benefit managers (PBMs) from charging costly fees on the transmission and processing of each pharmacy claim. The TPBC-drafted legislation is the first such transaction fee ban in the nation. The McAllen senator also passed a bill authorizing the dispensing of EpiPens (epinephrine auto injectors used in emergencies to treat anaphylactic shock) and their use by non-physicians at school or school-sponsored events.
- Advertisement -

The award was presented to Hinojosa by American Pharmacies Board member Joe Ochoa, former mayor of Edinburg and a former member of the Edinburg school board. Ochoa, an Edinburg pharmacy owner, lauded Hinojosa for his commitment to the welfare of both pharmacies and their patients.
"Senator Hinojosa understands we have to keep our doors open or we can't meet our patients' needs," Ochoa said. "His SB 66 will help save lives by allowing non-doctors to administer an EpiPen (auto injector) in an emergency situation on campus or at a school event."
Representative Guerra authored the transaction fee legislation in the 2013 session and was the House sponsor of Hinojosa's successful 2015 bill. Muñoz co-authored both the House transaction fees bill and TPBC's bill expanding transparency in how PBMs set drug prices used to reimburse pharmacies.
Founded in 2002, American Pharmacies is the state's largest buying cooperative for independent pharmacists, with members in Texas, New Mexico, Oklahoma and Louisiana. In addition to group purchasing, the cooperative provides legislative and legal advocacy, education and other support services to its members. MDN