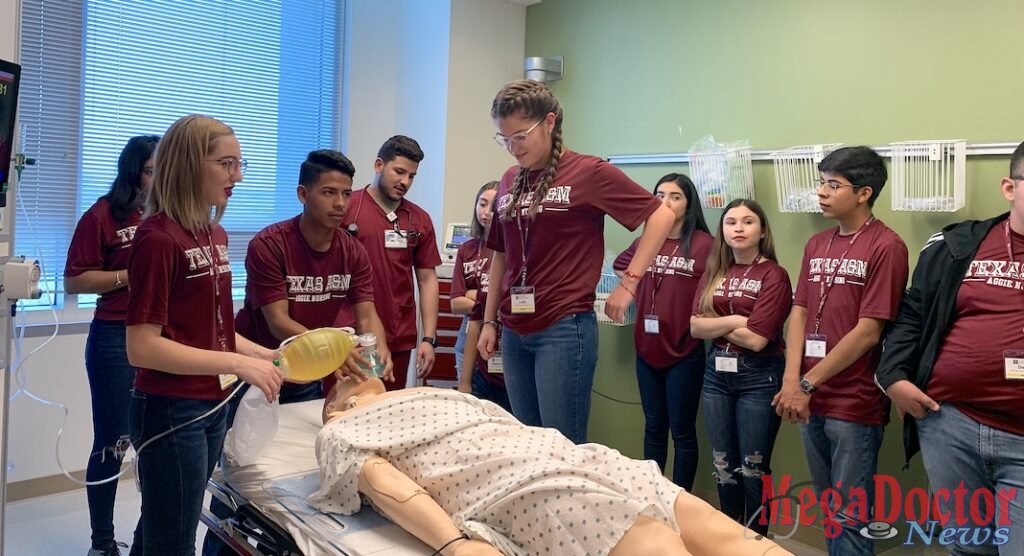 Mega Doctor NEWS
PHARR – Over a dozen PSJA ISD Project Heal2 students recently got to attend the Texas A&M School of Nursing Camp at the Texas A&M University Health Science Center. As part of the nursing camp, students got to participate in hands-on simulation activities and tour the campus.
Project Health Education and Leadership for ALL (HEAL2), is a collaborative effort between Region One Education Center, DHR Health, South Texas College, PSJA ISD, and two neighboring school districts.
Through Project HEAL2 students can enroll in first-year college pre-requisite courses through South Texas College, and pursue a path toward earning an Associate Degree in Nursing (ADN) from that institution or a bachelor's degree in Nursing from UTRGV or Texas A&M University. This work is done simultaneously as they earn their high school diploma.
Students interested in applying may do so during their 10th grade year. For more information, please visit www.psjaisd.us/projectheal