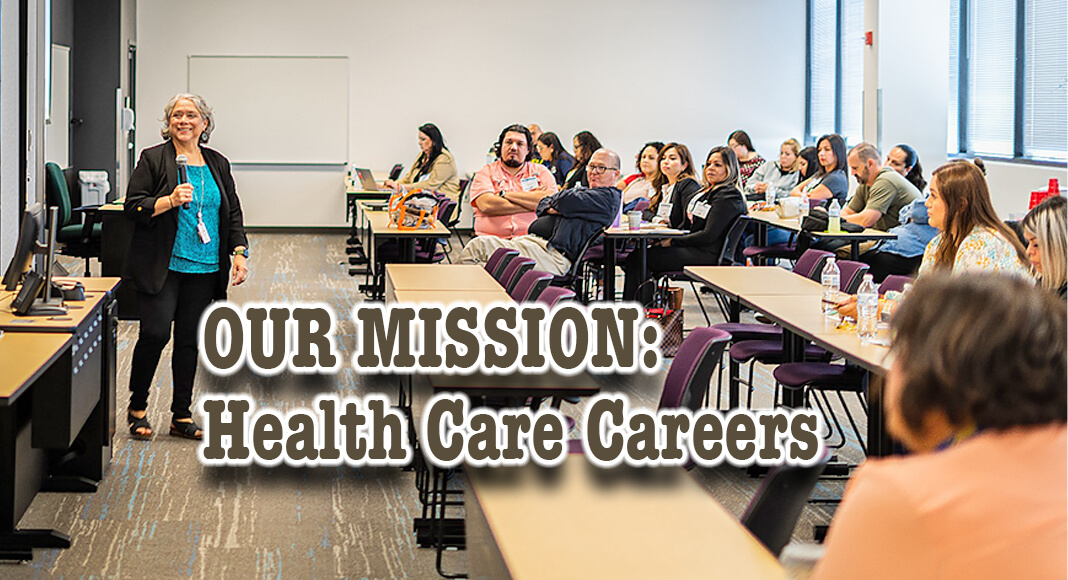 Mega Doctor News
By Selene Rodriguez
For the third consecutive year, South Texas College has partnered with Region One Education Service Center (ESC) to host the PATHS Project Pathfinder Academy, an event meant to help guide high school students who aspire to become health care professionals.
High school and middle school counselors, advisors, career technical directors and science teachers from local districts such as Hidalgo, La Joya, Pharr-San Juan-Alamo (PSJA), Roma, Valley View, Vanguard Academy, Donna, La Sara and Lyford were invited to STC's Nursing and Allied Health campus to learn more about the health-related degrees and certificates offered at the college.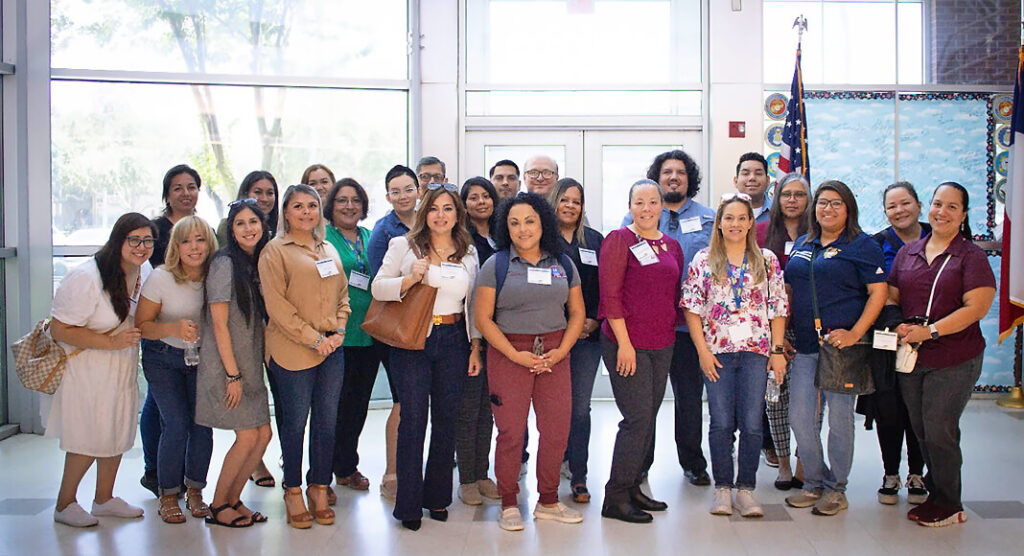 "I speak to you not only as a representative of STC, but also an advocate for the community," said STC's Dean of Nursing and Allied Health Jayson Valerio, DNP. "We must continue to encourage our students to pursue higher education, that's the only solution for our region's economic prosperity and advancement."
According to financial experts and various national publications, Valerio emphasized that after the COVID-19 national crisis, the RGV now stands as one of the poorest and least educated regions in the United States.
"The reality today is that we need to take care of our community through education; you all serve an important role to aspiring college students in the decision making of their future, this is why we're all here," said Valerio.
With a dozen degrees to choose from, Valerio added that STC offers most of the highest-paying health care careers in the region such as Physical Therapist Assistant (Average Hourly Wage of $35.93), Diagnostic Medical Sonographers ($35.07), Registered Nurses ($31.93) and Respiratory Therapists ($28.65) with an annual job placement rate higher than 86%.
During the two-day conference, the attendants had the opportunity to learn in detail the prerequisites, curriculum and various academic pathways of every single program, and toured the facilities to witness firsthand the cutting-edge technology and resources available at STC such as the campus' state-of-the-art skills lab and simulation hospital.
"We have always had a great partnership with STC. We're thankful for this event that will help us place more students in the medical field," said Eliza Alvarado, Ph.D., PATHS director at Region One ESC. "With your help teachers and counselors, we can prepare the students to be successful health professionals."
For science middle school teachers Patty Herrera and Alejandra Hernandez from PSJA ISD, knowing all the resources available to their students early on is a great way to start designing a pathway for those interested in the medical field as early as the seventh grade.
"Most of our students are already thinking ahead; they want to be a doctor or a nurse, but there's so much more than that and now we know how to guide them to a career more suited for them."
For Jorge Pedraza, Roma High School teacher and STC alumnus, the conference is a helpful guide to get his students into the medical field.
"Our students have to travel a long way from Starr County to study and we want them to be ready to meet the prerequisites and high expectations of a health-related career before they step into STC," he said. "With all this information, we can definitely help raise awareness about the importance of higher education in their future."
Valerio expressed his pride in the way STC helps students meet their goals, by designing pathways specifically directed toward their end goals through various resources such as guided pathway specialists, skilled advisors and faculty.
"For our students to succeed, we need to understand their needs, the way new generations learn and how to keep them engaged," Valerio explained. "We know that a health care career can be challenging, and we understand their personal struggles might affect their academic life, so we try to be here for them and help them achieve their goals; this is what makes South Texas College different."
For more information on STC's Nursing and Allied Health programs, visit nah.southtexascollege.edu or call 956-872-3100.