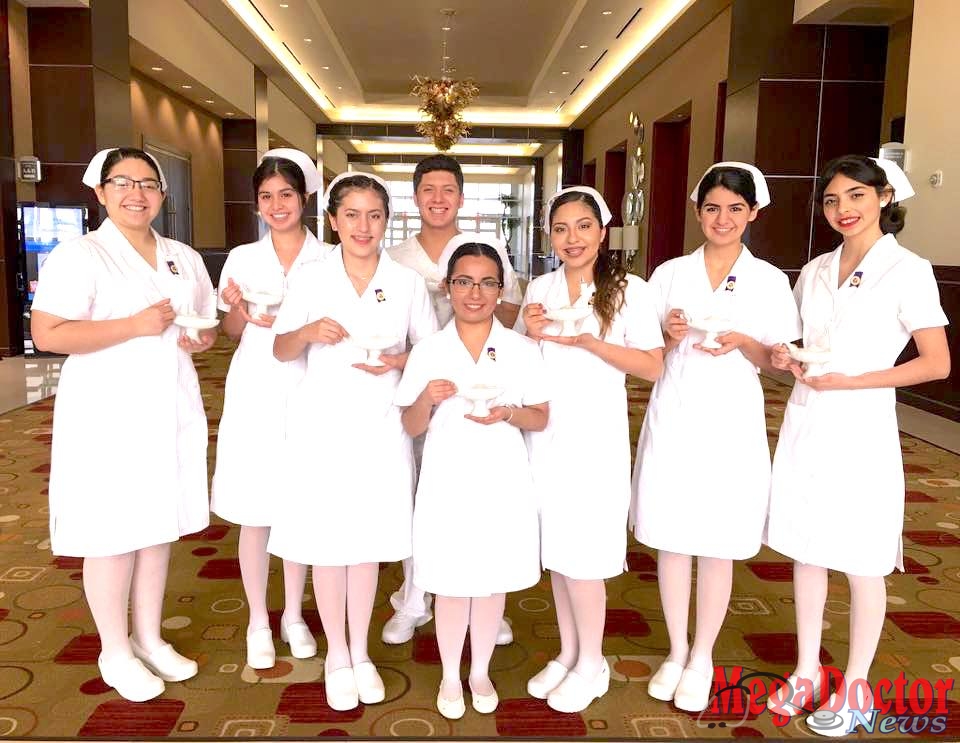 Mega Doctor News
PHARR, TX – A group of eight high school seniors in the Nursing Career Pathway Program at Pharr-San Juan-Alamo ISD became the first in the nation to graduate with their Associate Degree in Nursing (ADN) while in high school. The group received their degrees from South Texas College (STC) on Saturday, May 13, 2017 at the State Farm Arena.
The Associate Degree Nursing (ADN) Program at STC prepares students to become safe practitioners in the healthcare field. Upon successful completion of the Associate of Applied Science major in Associate Degree Nursing, graduates are able to sit for the National Council Licensure Examination for Registered Nurses (NCLEX-RN).
First approved by the Texas Board of Nursing on July 23, 2015, PSJA's Nursing Career Pathway Program is the first in the nation to address the growing need for registered nurses by providing a college-level associate degree to qualified high school students free of charge.
"This dual enrollment nursing program is the first of its kind in the nation. It is a testament to the innovation and creativity we are capable of in the Rio Grande Valley. It is also a testament to the high quality of the students we have, the great support of their families, and the effectiveness of the partnership between PSJA ISD, STC, and DHR," states Dr. R. Armour Forse, Chief Academic Officer at Doctors Hospital at Renaissance. "Such a program allows students to test their interest in healthcare early in their young careers, in fact in high school. For those that find their passion in nursing they have the opportunity to accelerate their careers. This opens more opportunities for their futures and allows them to enter the healthcare workforce early helping to alleviate our nursing shortage."
The rigorous program was created through a partnership with South Texas College, Pharr-San Juan-Alamo ISD, Doctors Hospital at Renaissance (DHR) and the Region One Education Service Center. To be accepted into the program, students had to meet STC's school of nursing standards, demonstrate academic success and pass the Health Education Systems Incorporated (HESI) entrance exam.
Doctors Hospital at Renaissance served as the clinical site for the students as they pursued their degree. During their time in the program, tutors and nurse preceptors educated them on how to apply their knowledge in the clinical setting. Additionally, it is DHR's role to close the loop and provide these students with a position that allows them to foster their skills and gain experience.
"The success of the dual enrollment program for these ADN graduates is a testimony to these students' intelligence, maturity, determination, and passion for healthcare.  Fresh out of high school, these nurses will impact lives through their nursing care as well as inspire others to follow in their footsteps," states Dr. Norma Teran, Chief Nursing Officer at Doctors Hospital at Renaissance. "This dual enrollment program in collaboration with PSJA ISD and STC is transforming lives, and we at DHR are looking forward to our continued involvement with such innovative programs that help our community."
Following graduation from PSJA ISD and STC, the eight students will all pursue a Bachelor's Degree at various universities. Doctors Hospital at Renaissance has also offered full-time positions to all of the graduates.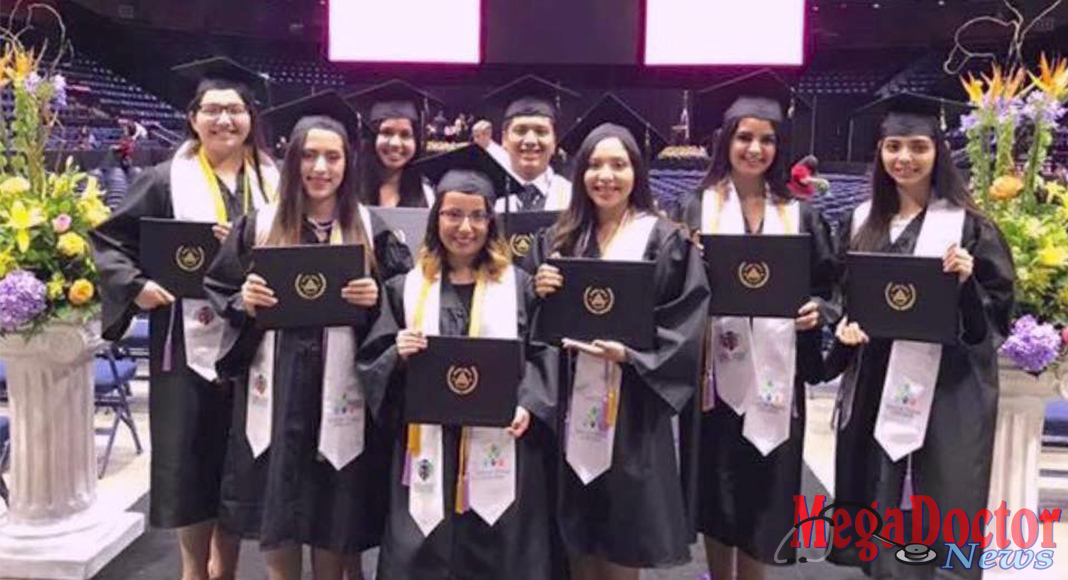 The eight seniors include: Luis Silos from PSJA North ECHS who will attend University of Texas Rio Grande Valley (UTRGV); Alexia Marez from PSJA Memorial ECHS who will attend Texas A&M University; Liesel Aranda from PSJA Southwest ECHS who will attend Our Lady of the Lake University; and six seniors from PSJA Memorial ECHS, Itati Perez (University of Texas at Arlington); Iris García (University of Texas at Austin); Guadalupe Mendoza (UTRGV); Abigail Villarreal (UTRGV) and Guadalupe Salinas (UTRGV).
Due to their extraordinary accomplishment, the students will be honored by Doctors Hospital at Renaissance Health System during an Inaugural Dual Enrollment Nursing Program Celebration this Thursday, May 18, 2017 at 10:00 am at the Edinburg Conference Center at Renaissance.
"We are extremely proud of our students for their commitment and hard work in completing this rigorous program," said Dr. Daniel King, PSJA ISD Superintendent of Schools. "Thank you to our dedicated staff and partners for supporting our students throughout this journey."