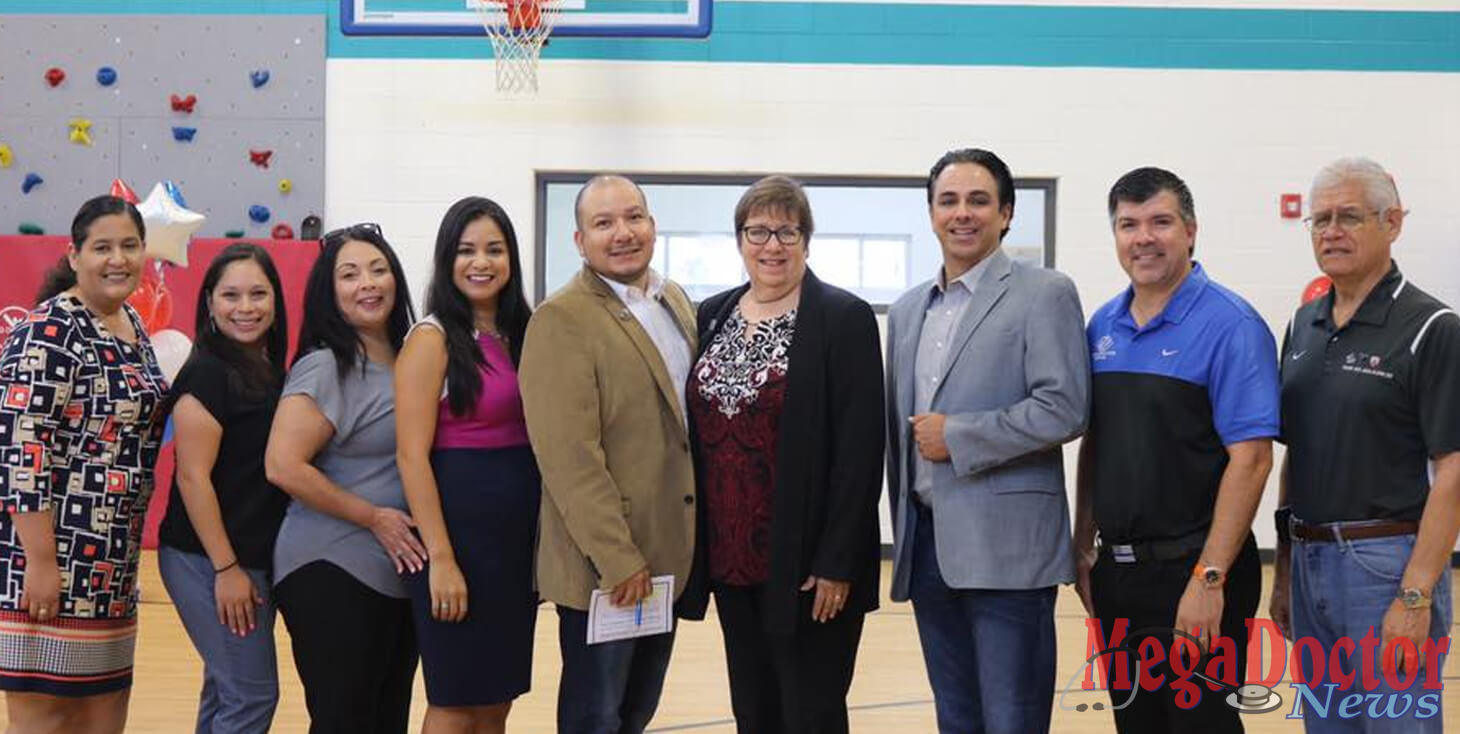 Mega Doctor News
Pharr, Texas – Beginning this fall, Boys & Girls Clubs in Hidalgo County will be providing programs and services in mental health through a new initiative entitled Youth & Family Support Services at Boys & Girls Clubs (Y&FSS). The program, funded in part by the Health and Human Services Commission's Community Mental Health Grant, is a collaborative project offered at five separate Boys & Girls Club organizations throughout Hidalgo County. Participating clubs include Boys & Girls Club of Pharr, Boys & Girls Clubs of Edinburg RGV, Boys & Girls Club of McAllen, and Boys & Girls Club of Weslaco. Together, the collaborative project includes a total of 33 different club sites currently serving over 25,000 youth annually.
Y&FSS provides prevention and early intervention services in mental health for school-aged children and their families dealing with a wide range of pressing issues that are preventing them from reaching their full potential. This includes curriculum-based mental health prevention programs; Targeted services and tracking through comprehensive case management; Small Group Psycho-educational intervention and Skills Building; Crisis Resolution through individual and group counseling; Family Support through information and referral services; and community outreach and group presentations on mental health topics. All services are provided by qualified and trained professional mental health staff.
In addition, the initiative will collaborate with local agencies throughout the county to identify resources and children and families in need of services. Partners include Tropical Texas Behavioral Health, CASA of Hidalgo County, the child welfare system, the Hidalgo County Juvenile Court, and local School districts. "People want to help themselves, but they lack the resources and/or access to those resources. Boys & Girls Clubs play such a big role in our communities, and they can be the catalyst to providing access to mental health services to youth and families" said Renee R. Betancourt, Hidalgo County 449th District Judge, and champion for this initiative.
For over 100 years, Boys and Girls Clubs have been at the forefront of youth development. They are a safe place for young people to learn and grow – all while having fun. In the Rio Grande Valley of South Texas, Boys and Girls Clubs play an active role in their community. The mission of Boys & Girls Clubs is "to inspire and enable all young people, especially those who need us most to reach their full potential as productive, responsible and caring citizens". This mission calls for the ongoing evolution of programs in order to adapt to the ever-changing need of the children served. As a result, over the past decade Boys & Girls Clubs have begun emphasizing programs that promote social and emotional development. "In order for us to continue these efforts, the time has come for us to build on our organizational capacity by offering mental health services," said Alfredo Mata, Jr. Chief Executive Officer for the Boys & Girls Club of Pharr. This initiative will do just that by investing over $1 million dollars in establishing these services throughout Hidalgo County.
If you would like to learn more about this initiative you can call Rocio Mata, Director of Development at 956.781-5437, or you can contact any of the participating Boys & Girls Club organizations.