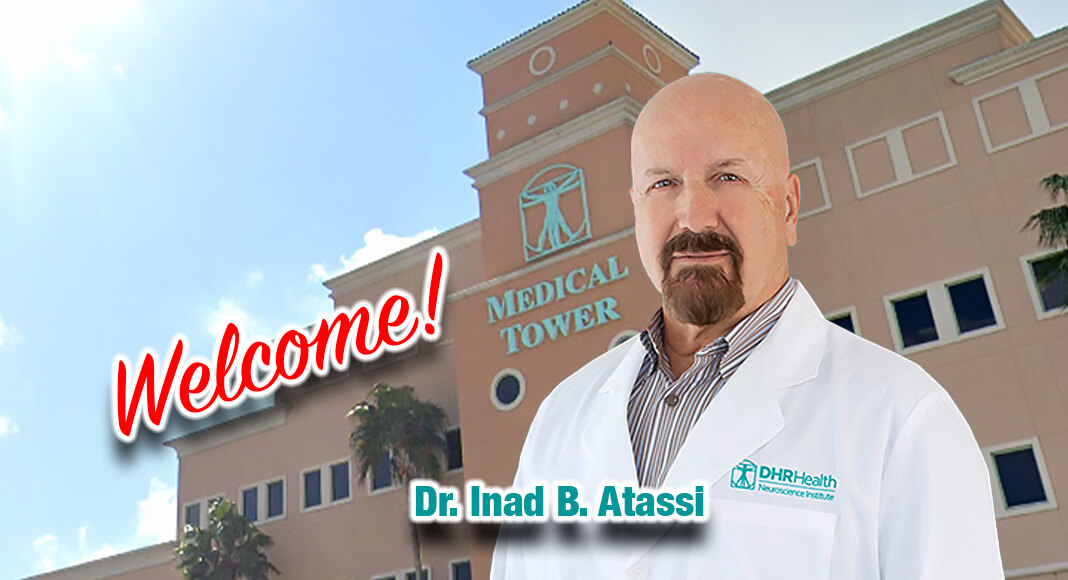 Mega Doctor News
Edinburg, TX – The DHR Health Neuroscience Institute is pleased to welcome Inad B. Atassi, M.D, F.A.C.S., to the team. Utilizing the most advanced surgical techniques to provide comprehensive neurological care to patients, Dr. Atassi specializes in the treatment of brain tumors, spinal cord tumors, stroke and traumatic head & spine injuries.
Dr. Atassi is Board Certified in Neurosurgery and brings more than 35 years of experience in the field to patients of the Rio Grande Valley. He received his Doctor of Medicine at Damascus University in Damascus, Syria. He completed his General Surgery residency at Henry Ford Hospital in Detroit, Michigan and continued his Neurosurgery residency training at the University of Kansas Medical Center in Kansas City, Kansas.
Dr. Atassi has been in private practice, as well as worked in clinics and hospitals around the world providing neurologic care to adult and pediatric patients before bringing his talents to South Texas in 2020.He is a member of the American Association of Neurological Surgeons, Congress of Neurological Surgeons, American College of Surgeons, North Carolina Medical Society, Cumberland County Medical Society, and North American Spine Society.
To schedule an appointment with Dr. Atassi, please call (956) 362-8500.