Phone number below of all the stores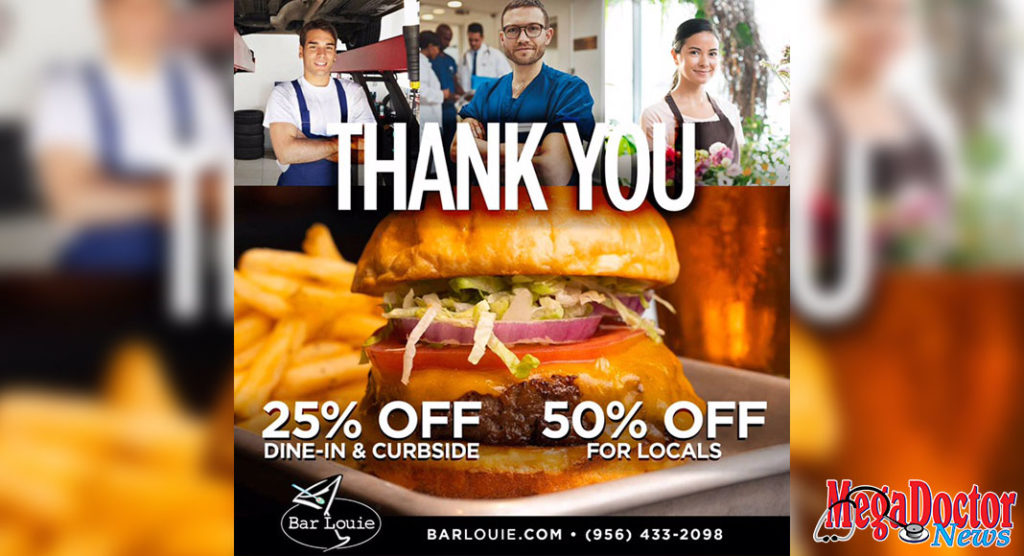 Mega Doctor NEWS
We encourage you to support local merchants. During these times of need, we can rise as a community and help each other out.
Bar Louie
6700 Padre Blvd South Padre Island, TX 78597 ☎️ 956-433-2098
25% OFF dine-in & curbside and 50% OFF for Locals
We are glad to announce we are now open for Beach, Curbside & Room service 11 am – 10 pm. Call us, we are ready to take your order (956) 433-2098.
The City of South Padre Island is excited to announce the Island has reopened with limitations beginning Saturday, April 25, 2020!
Currently allowed:
Beach activities broadened: chairs, lounging and sunbathing
Multi-modal/Visitor *Center and the Convention Centre
Boardwalk
Curbside retail
Hotels and Short-Term Rental agencies are encouraged to take non-essential reservations
See the official announcement here: https://www.myspi.org/egov/documents/1587782476_44445.pdf
---
If you are the owner or the manager of a restaurant, we would like to help you promote your specials. FREE of charge. Just send us the information to info@tbbmega.com