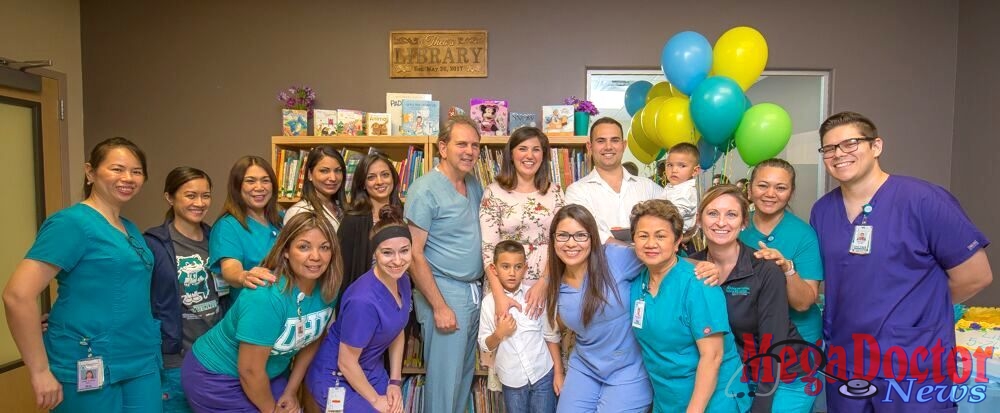 Mega Doctor News
Edinburg, TX— On Friday, May 26th, The Women's Hospital opened Theo's Library, an over 5,000 book library that will house the books used in the new Neonatal Intensive Care Unit (NICU) Reading Program, the only of its kind in the Rio Grande Valley.
"Having a library for our parents has been such a great addition to our NICU," states Aida Gonzalez, Vice President at the Women's Hospital at Renaissance. "This program provides parents with the opportunity to read to their babies, which can help kick start early development."
On May 26, 2016, Theo Ayala was born with a rare disease and became a patient in the NICU at the Women's Hospital at Renaissance. During Theo's stay in the NICU, his mother, Mrs. Anna Ayala, would sing and read books to him. She noticed how this helped her son and wanted to continue this service to other babies, even after his passing.
"This is a program to help educate and show others that reading to babies can help them get better," states Mrs. Anna Ayala, Theo's mom. "There are families that are not able to visit their baby in the NICU every day, so this was the perfect way to provide babies the personal contact time they need, with either a volunteer or a nurse."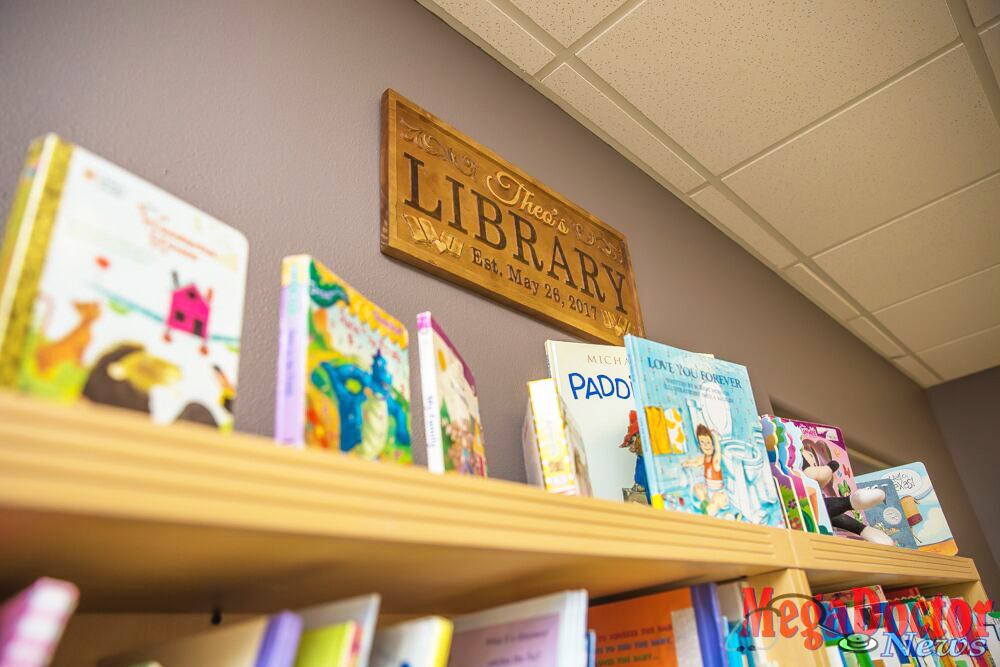 To collect the books that would be used for the program, Mrs. Ayala helped to coordinate a month-long community-wide book drive that resulted in 5,008 donated books. A group of volunteers helped sort through the books and categorized them based on reader age, creating an internal library system. All books were also entered into a database to track which books have been checked out and who they were checked out to.
"The major benefit of reading to babies is improvement to their cognitive development," states Dr. Emil Milano, Neonatologist at the Women's Hospital at Renaissance. "Many studies have shown that reading to infants, especially pre-term infants, two or more times per week will increase their development. The more they read, the greater the greater the impact it has on these babies."
The parents of babies in the NICU are given books of different age ranges, with a goal to read at least 20 minutes a day to their baby. This is to help develop the cognitive learning in the babies as they grow and progress, which is why books range in reader ages from 0-8 years old. Parents are able to check out different books and new ones are delivered to each baby. At the end of a baby's stay in the NICU, parents are able choose up to 5 books from Theo's Library they would like to take home and continue reading to their baby.
"I feel blessed that the Women's Hospital at Renaissance has allowed us to get this program up and running, and that I am able to give back in some way," states Mrs. Ayala. "The nurses and staff have been so amazing during the hardest time of my family's life. This is just something that is very near and dear to my heart and I feel so blessed that I am able to be a part of the hospital and help them to get other babies healthier."
For more information about Theo's Library and the Neonatal Intensive Care Unit (NICU) at the Women's Hospital at Renaissance, please call (956) 362-BABY (362-2229).