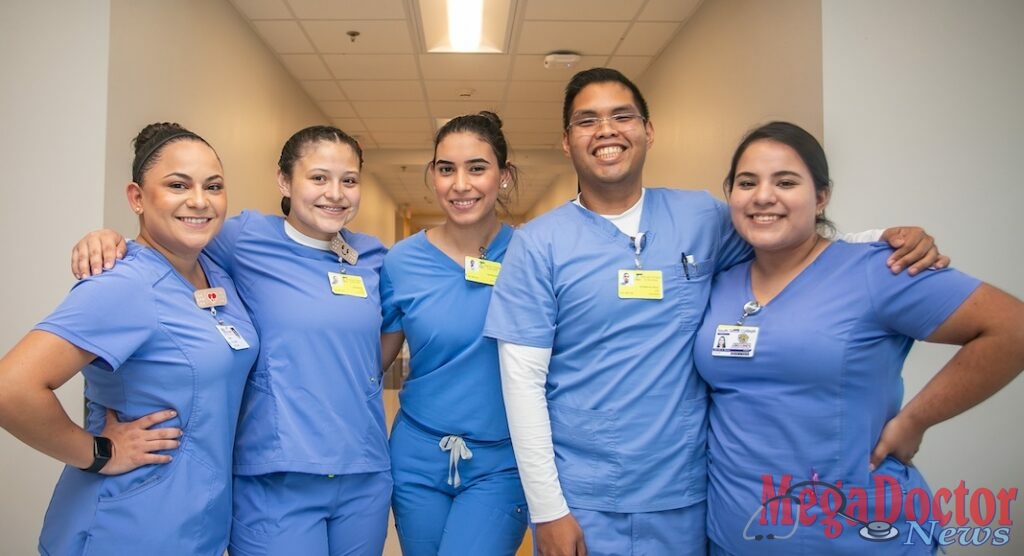 Mega Doctor NEWS
MCALLEN, TX – The Associate Degree Nursing (ADN) program at South Texas College has received official accreditation from the Accreditation Commission for Education in Nursing (ACEN) as of October 15. 
ACEN is a prestigious national accrediting body recognized by the United States Department of Education (USDE) and the Council for Higher Education Accreditation (CHEA) for nursing education programs in the United States.
The designation makes STC's ADN Program the only ACEN-accredited program in the Rio Grande Valley region.
"Accreditation is a status which shows the public that the program has met a high level of standards set by the accrediting agency, which is the ACEN," said ADN Department Chair Dr. Christie Candelaria. "It takes a village and a culture, the STC way, to achieve and maintain excellence in the Associate Degree Nursing Program."
For students, accreditation is extremely important as it is required for admission to many undergraduate and graduate nursing programs, as well as by some state regulatory agencies or employers.
The designation by ACEN is also a beacon for employers seeking graduates who are competent healthcare practitioners from a top-level nursing program, according to administrators at STC.
"Working for the ACEN has been a collaborative effort between STC administration, NAH leadership, ADN faculty, staff, students, and support services," said NAH Dean Dr. Jayson Valerio. "This has been the epitome of collaboration from the candidacy process, to the site visit, the Evaluation Review Panel, until the final approval of the Board of Commissioners."
The Evaluation Review Panel (ERP) reviewed and deliberated the site visit report (SVR) in July and recommended the ADN Program for accreditation to the Board of Commissioners (BOC). On Sept. 10-12, the BOC reviewed and deliberated on the ERP's recommendation. On Oct. 15 the ADN Program received the official notification of accreditation.
Accreditation standards and criteria for academic quality needed to be met adequately to obtain accreditation. Among the benchmarks considered by ERP, STC was evaluated on its mission and administrative capacity, faculty and staff, students, curriculum, resources, and outcomes.
Site visitors had excellent remarks, including but not limited to, the organization of the visit, the remarkable simulation facility, the hospitality, accommodations they received as well as meeting with the "best students they have ever encountered", according to STC administrators.
"South Texas College has stepped up to meet the quality of healthcare, which is increasing each and every day in our region," said STC President Dr. Shirley A. Reed. "The expectations for healthcare are already very high, and the college is ready to meet that public expectation by ensuring that our nursing program has only the best accreditation, ensuring excellence to other institutions and employers."