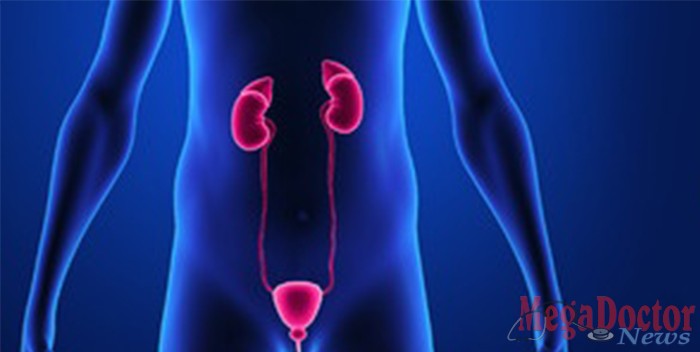 Mega Doctor News
- Advertisement -

As the only center to provide kidney transplant services in the Rio Grande Valley, the Renaissance Transplant Institute is raising awareness about this life saving initiative
Edinburg, TX— As part of our efforts to ensure residents in the Rio Grande Valley have access to live-saving medical care services,  Doctors Hospital at Renaissance Health System is proud to announce the opening of the Renaissance Transplant Institute. On Friday, April 15, 2016 at 10:00 AM, DHR will hold a press conference to discuss the impact this essential program will have in South Texas, and lend its efforts to raising awareness for the importance of organ donation.
Under the direction of Dr. Mourad Alsabbagh and Dr. Jose Almeda, the Renaissance Transplant Institute at Doctors Hospital at Renaissance is the only facility in the Rio Grande Valley that currently offers kidney transplant services. Without an active transplant program in our community, most individuals have had to travel outside of South Texas to receive all of their organ transplant medical care. Now, patients no longer have to leave the Valley, but can receive all of their assessment and follow up visits close to home, and upon regulatory approval, will not have to  travel for the surgical transplant procedure.
Over 120,000 people in the United States are on the organ transplant waiting list, many of which will never receive the life-saving organs they need. Organ transplants in the United States reached an all-time high in 2015, with over 30,000 procedures performed. Even with this great accomplishment, there is still a pressing need for more organ donors. In an effort to increase the number of local registered organ donors, Doctors Hospital at Renaissance Health System (DHR) is proud to participate in National Donate Life Month to create awareness about the amazing gift of life that can be given through organ donation to save the lives of thousands.
Providing life-saving organ transplants to men, women and children wouldn't be possible without the selfless decision of donors and donor families who say "yes" to donation. The option to donate your organs or the organs of a loved one is often given at a grief-stricken moment in life, and yet can be life-changing for numerous people.
 One organ donor can save and enhance the lives of up to 8 people. About 45% of all organ donations are living donations. Because of the body's ability to regenerate certain organs, individuals are able to donate an organ or a portion of one and continue to live a full and healthy life. Renaissance Transplant Institute thoroughly evaluates all potential living donors before performing any medical procedure.
 South Texas is home to a large Hispanic population, which makes the need for organ donation even greater. Minorities such as Hispanics, Native Americans, African-Americans, and Pacific Islanders are all at a greater risk for developing chronic conditions that affect the liver, heart, and kidneys. There is also a greater diversity of blood types within these populations, which makes the need for organ donation even more critical.
- Advertisement -

 On April 15, 2016, Doctors Hospital at Renaissance will take part in National Donate Life Blue & Green Day. We encourage our community to join us in wearing blue and green as we promote the success of organ, eye and tissue transplantation and the extreme need for registered donors.
 To promote awareness about the many benefits of organ donation and to demonstrate how simple it is to sign up for the registry, DHR will have a "Donation Station" at the Doctors Hospital at Renaissance Main Lobby from 10:00 AM to 2:00 PM. Donors will be able to ask questions about the donation process and which organs they can and would be willing to donate to recipients.  Registration is also available under the Texas state donor registry; visit Donate Life Texas to fill out the short and easy form that is available. You can also register to be an organ donor at the Department of Public Transportation when renewing your license or The Department of Motor Vehicles when renewing your Texas vehicle registration.