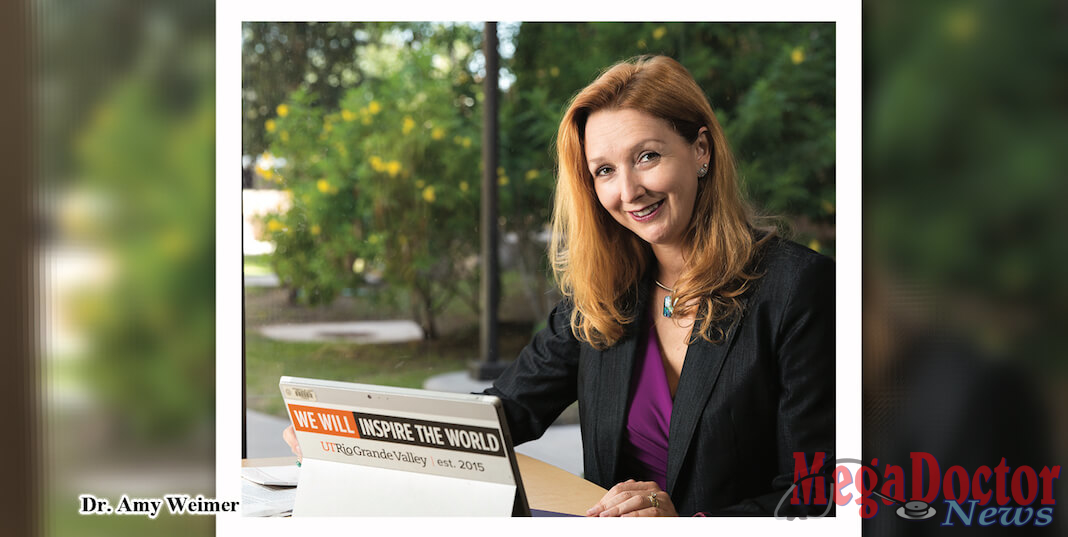 By Gail Fagan
Mega Doctor News
Rio Grande Valley, Texas – Becoming a professor allowed Dr. Amy Weimer to combine all her passions and fulfill her life goal of having an impact on the world in a positive way.
"I get to work with children, research ways to improve their lives and put that knowledge into practice," said Weimer, associate professor in the Department of Psychological Science at The University of Texas Rio Grande Valley. "Teaching changes lives, and while it might sound cliché, it is true that teachers frame the future of each student we teach."
Weimer has received one of the top awards in the nation to recognize teaching expertise – The University of Texas System Regents' Outstanding Teaching Award. She is one of four UTRGV faculty members who received the 2017 recognition, which provides a $25,000 monetary award. This year, 56 honorees from across UT System's 14 academic and health institutions were honored.
"I am very humbled and honored," Weimer said. "I love working with students, showing them psychology, opening the door to this field that I love and teaching them how they can be successful in it, too. To me, there's nothing like that first time you make them feel that. When they succeed, I feel like I am succeeding."
Weimer, who joined UT Pan American in 2006, also carries the titles of associate dean for Student Academic Development in the Office of Student Academic Success, and associate director for the Center for Bilingual Studies: Engaging Families, Learners and Communities.