Dr. Luis Delgado Jr. Working to Make a Difference Through the Rio Grande Valley Health Alliance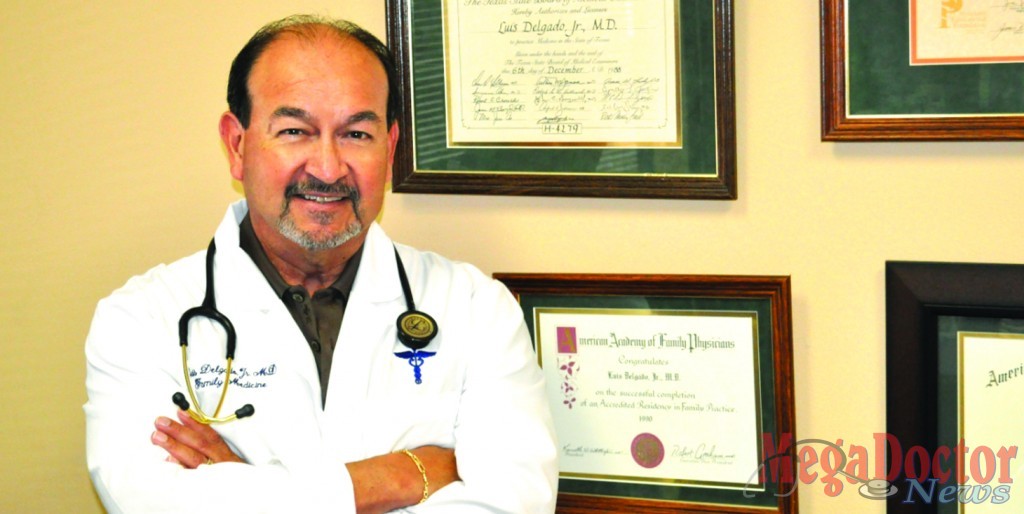 Mega Doctor News
- Advertisement -

By Roberto Hugo Gonzalez –
Dr. Luis Delgado, an Edinburg native, has a Family Medicine practice in McAllen, Texas. He is the owner of Northside Family Medical Center. He spearheaded the creation of the Rio Grande Valley Health Alliance; it is an Accountable Care Organization to benefit patients and the overall healthcare system.
Dr. Delgado said, "We are currently working on a project which is called the Accountable Care Organization (ACO). ACOs are the type of organizations that you'll be hearing more and more about because they are really changing the way we are practicing medicine and medicine is evolving as we speak."
One of the things Dr. Delgado wanted to mention is that doctors are given the opportunity to analyze data related to costs. For this he has several important questions like, "Where are tax dollars going? Why is the system going broke? What is it that we are doing wrong that is causing this?"
He pointed out that there are many contributing factors, "Some of this is obviously fraud and abuse."
"One problem is that there are a lot of patients being treated by dual entities." He said, "We as primary care doctors take that as our responsibility."
He is proud to say that he and other primary doctors are involved in this Accountable Care Organization. He said, "I was the one that spearheaded the creation of the Rio Grande Valley Health Alliance. In this organization we have 13 other providers/doctors and so we are all changing the way we are practicing and the way we do medicine."
- Advertisement -

He added, "We are transparent. We are able to share data that comes from Medicare and as a result it is kept in confidence."
Dr. Delgado pointed out that their contract allows them to have this data so they can look at patients' history and look at the costs involved in taking care of patients. He said, "So we can try to cut out waste and be able to work together as a group so we are taking care of not just one patient but thousands of patients treating them in the same manner with the same goals in mind, which are better health with greater cost savings to these patients, and to the system as well."
What Dr. Delgado and others in this field are doing is revolutionary, and in a way the most responsible form of dispensing medical treatment. He said all this is in compliance with the HIPAA. The Security Rule specifies a series of administrative, physical, and technical safeguards for covered entities and their business associates to use to assure the confidentiality, integrity, and availability of electronic protected health information.
Dr. Delgado said, "For us, the patients need a medical home to take care of the patients. There are also other individuals out there that are providing medical care for some of our own patients without our knowledge and these are patients that are being treated in a dual system."
He also mentioned that some of the patients are being referred to home health centers, some of them are given different medicine; they are given different types of tests. He said, "Many of which are duplicated tests which we have no knowledge of. So, there's a lot of that going around right now which is unethical."
Dr. Delgado has faith that through this organization that offers total transparency, they will save the healthcare system a considerable amount of money.
You may contact Dr. Luis Delgado, Jr., M.D., P.A. at 956-631-3831 or you can visit with him at 5128 N. 10th Street, in McAllen, Texas. MDN