- Advertisement -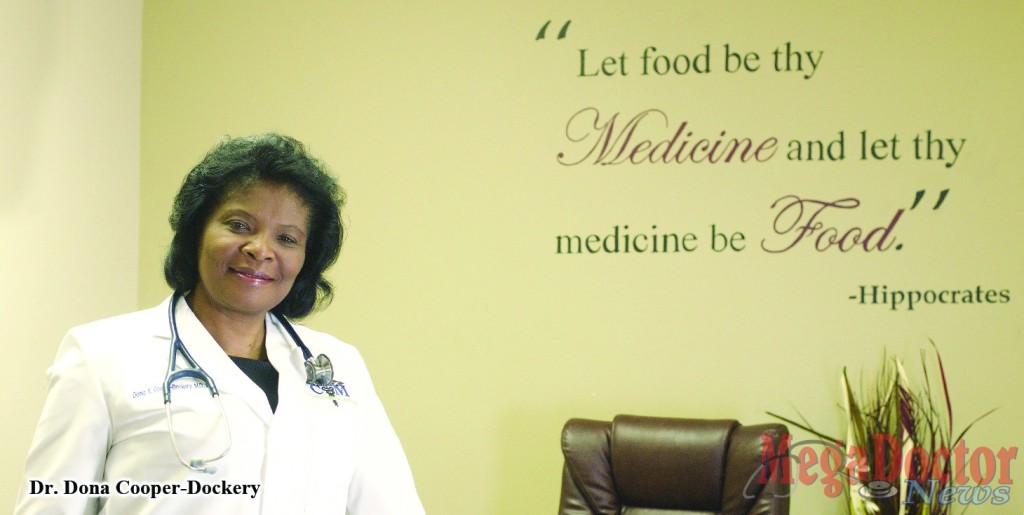 Publisher's Word
Our Mega Doctor for this month is Dr. Dona Cooper-Dockery an internal medicine physician. She is truly inspirational and a leader in her field of medicine. She is the kind of physician that is hard to find. Dr. Cooper came to the conclusion that a physician's responsibility is not only to diagnose, prescribe, and treat; there is more to it than that… and that is what she is doing. She has a TV program that airs on two different channels where she talks to and educates viewers about their weight, diet, and physical activity. She also teaches classes on the same subjects as well as on physical activity using one of McAllen's parks.
She is a physician on the move with a total dedication to her patients, her main interest is teaching them how to take care of their health. In this issue, you will get to meet her and to know her better.
The fact that Mega Doctor News was able to meet Dr. Clark A. Boyer, is equally a breath of fresh air. He is a Board Certified Pediatrician Cardiologist in the metro area of Hidalgo County.
Dr. Boyer is the son of a family doctor in his native country of Peru. Today he dedicates his time to babies and adolescents. Read more about Dr. Boyer in this issue.
Another great surprise is the article about Dr. B, as most of her associates and patients call her. Dr. Yvonne Bracamontes, Internal Medicine physician has an interesting story because she was born in Poland, educated in Germany and the United States. In this issue you will get to know her and learn more about the specialties that she provides for the area.
On another note, it is good to know that someone notices your good work and that a clean record really means something. Dr. Antonio Figueroa a board certified Brownsville pediatrician was recognized and received an award for providing quality care and clinical excellence to Texas children. Read more in this issue.
- Advertisement -

To move physically with a constant rhythm is something that I have always preached. Physical activity is important if you are a human being walking on this earth. Doctors have always advised their patients to exercise; that is now more true than ever. Dr. Michael Eisen – who recently came to Harlingen after working with several prominent athletic teams, including the New York Jets football team – said there is currently an epidemic of "inactivity" as well as obesity in the United States.  Dr. Eisen pointed to recent reports predicting that up to one-third of Americans may develop diabetes by the year 2050. There is more about Dr. Eisen in this issue.
One of our favorite physicians is one who treats everyone like a king; he is Dr. Carlos A. Herrera M.D., F.A.C.O.G. He is, to my knowledge, the only OB/GYN and Oncologist doctor for the Rio Grande Valley area.
He is often a Mega Doctor News Guest Writer. In this issue you can find his article titled, "Our Weapons Against Cancer". Dr. Herrera is one of the physicians who shares about what is happening in his field as is the case of his latest article.
Mega Doctor News always strives to bring you interesting physicians of the Rio Grande Valley. We also are on the lookout for breakthrough medical news that will keep you well informed and up to date.
In this issue find an interesting article on something that has been a complex matter for many medical professionals, and that is preventing schizophrenia. I know that you will find it informative and fascinating.
You will also get to read in this issue about researchers from the Universidad Nacional Autónoma de México (UNAM). The researchers were recognized with a Google Research Award for the creation of a Diabetes biosensor.
In this same issue, you will get to read something that was in the works for many years, but had not been possible. It is the lab-grown human kidney that was announced just a few days ago. Yes, I know this sounds unbelievable, but it is true. The Lab-grown human kidney article is also part of the content in this issue. MDN