Order Phone number below of all the stores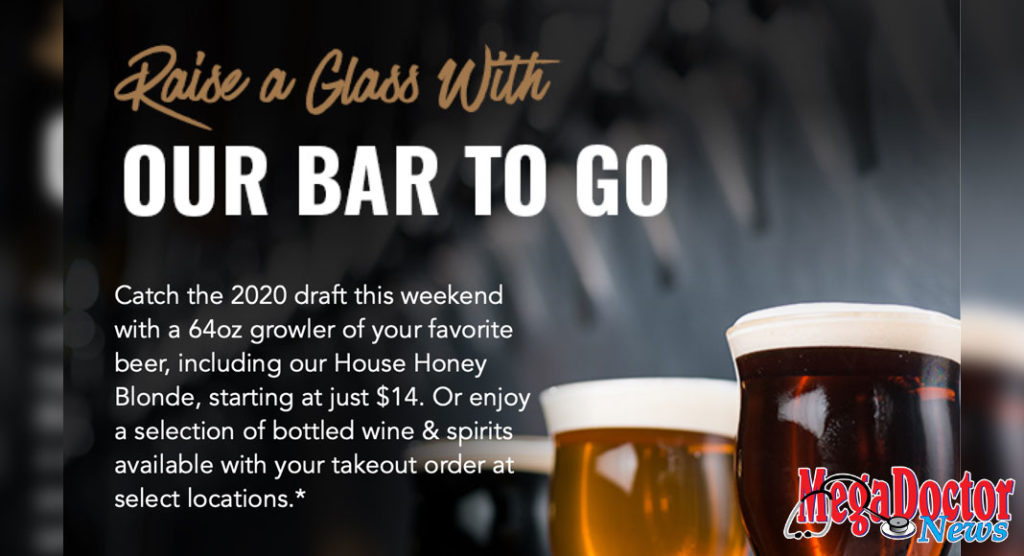 Mega Doctor NEWS
We encourage you to support local merchants. During these times of need, we can rise as a community and help each other out.
Yard House
2200 S 10th Street McAllen, TX 78503 ☎️ (956) 664-1878
Order online here: www.yardhouse.com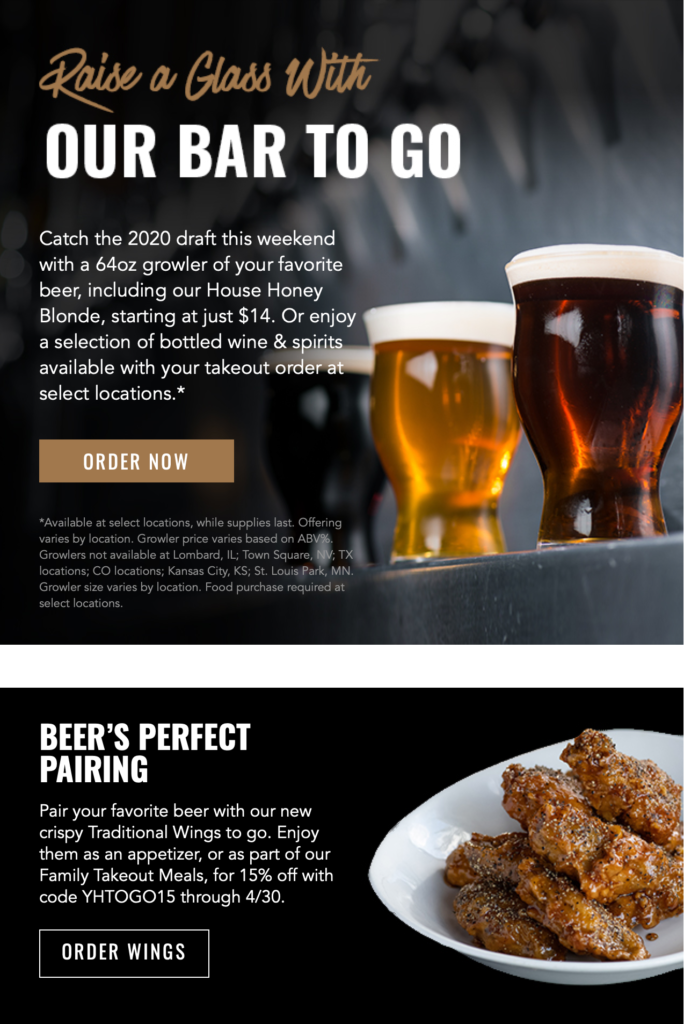 Raise a Glass with Our Bar To Go
Catch the 2020 draft this weekend with a 64oz growler of your favorite beer, including our House Honey Blonde, starting at just $14. Or enjoy a selection of bottled wine & spirits available with your takeout order at select locations. Order here.
Beer's Perfect Pairing 
Pair your favorite beer with our new crispy Traditional Wings to go. Enjoy them as an appetizer, or as part of our Family Takeout Meals, for 15% off with code YHTOGO15 through 4/30.
---
If you are the owner or the manager of a restaurant, we would like to help you promote your curbside specials. FREE of charge. Just send us the information to info@tbbmega.com