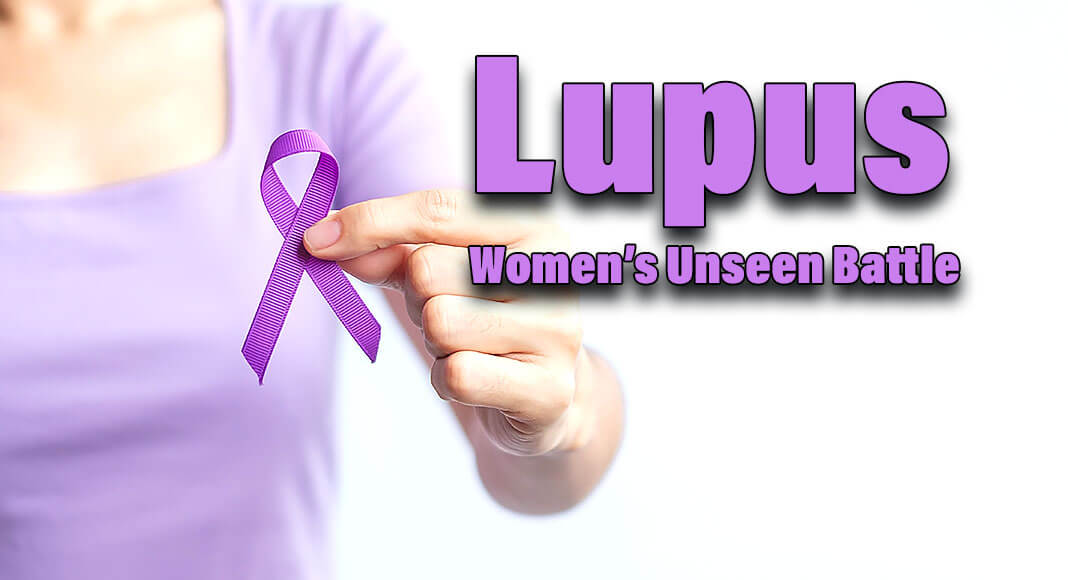 Mega Doctor News
- Advertisement -

Some people call lupus an "invisible illness" because it is often not recognizable to others. CDC and partners are working to make lupus visible by raising awareness about this disease. Read on to learn more about lupus among women. Share this information in your community!
Lupus is a lifelong disease that can cause pain, redness, and swelling in any part of the body. Researchers estimate that 200,0001 Americans have systemic lupus erythematosus (SLE), the most common form of lupus. Anyone can develop lupus, but 90% of lupus diagnoses are in women aged 15-44 years.
What is lupus?
Lupus is a non-infectious and chronic autoimmune disease that affects different parts of the body. In a person with lupus, the immune system attacks healthy tissues and organs, instead of fighting off infection. This may cause pain, redness, swelling, and tissue damage to any organ in the body. There are different types of lupus that affect different organs and systems, including skin, muscle, kidney, and heart.
Who is at risk for lupus?
Anyone can develop lupus. Those with the highest risk of developing lupus are:
Lupus can cause pain or swelling in the joints.
- Advertisement -

What are the symptoms of lupus?
Symptoms of lupus vary and can appear off and on for years. Because lupus can affect different parts of the body, it can cause a lot of different symptoms. However, many women with lupus do not have symptoms at all. Common symptoms include:
Pain or swelling in the joints
Extreme fatigue
Butterfly rash on the cheeks and nose
Swelling in hands, feet, or around the eyes
Headache
Low fever
Chest pain or deep breathing
Hair loss
Fingers and toes feeling dumb or turning white or blue (Raynaud's Disease)
How is lupus diagnosed?
Diagnosing lupus can be challenging because symptoms can vary from person-to-person and can come and go. There is no single test that can diagnose lupus. Sometimes it can take years to gather all the right information for an accurate diagnosis. Getting diagnosed is the first step in managing symptoms and avoiding long-term health damage. Women can track any symptoms and share them with their doctors. Diagnosis often requires medical history, family history, symptoms, and laboratory tests.
How is lupus treated?
Lupus is a chronic disease with no cure. This means that people with lupus can manage their condition with treatment, but it will not go away. Treatment can help improve symptoms, prevent flares, and prevent other health problems caused by lupus. Women should start by seeing a health provider, such as a primary care doctor or staff at a community health clinic. This provider may connect them with a rheumatologist, if needed. A rheumatologist is a doctor who specializes in the diseases of joints, muscles, and systematic autoimmune diseases such as lupus.
Kidney impairment or lupus nephritis is the leading side effect for women with SLE. Those most affected by this form of lupus are African American, Hispanic/Latino, and Asian American women. Women who are Black or African American are four times more likely to have end stage kidney disease caused by lupus.
Women can use online tools and resources to help manage their lupus.
How is lupus managed?
There's a lot that women can do to manage lupus. Women with lupus can have a typical lifespan and a high quality of life. Women can take steps to control symptoms, prevent lupus flares, and cope with the challenges of lupus. The best way to keep lupus under control is by following treatment plans and maintaining good general health. Women with lupus should:
Learn how to tell that a flare is coming.
See their doctors on schedule.
Limit the time spent in the sun and in fluorescent and halogen light.
Get enough sleep and rest.
Build a support system made up of trusted people they can go to for help.
Self-management education workshops help people with lupus learn how to manage daily life, medications, and doctor visits. These workshops can also help improve energy and pain management. Visit Learn More. Feel Better. for self-management education programs and other resources. Online tools and apps can be an important part of managing lupus. SELF is a free online self-management program designed to help women with lupus manage symptoms, stress, and medications, as well as work with their healthcare teams.
Women may have times when their lupus symptoms are worse, despite their best efforts. When this happens, women should talk to their doctors about ways to relieve symptoms.
Women with lupus can safely get pregnant and most will have normal pregnancies and healthy babies. However, women with lupus who get pregnant are considered to have "high risk pregnancies."
What is CDC doing to address lupus?
CDC works with national organizations, public health agencies, universities, and communities to address lupus. CDC supports lupus awareness activities, epidemiologic research, and public health programs.
CDC's Office of Women's Health, within CDC's Office of Health Equity (OHE), recognizes Lupus Awareness Month this May. OHE is celebrating 35 years of "baking" health equity into our public health work. "Baking in" health equity means that health equity is a foundational ingredient in our work.
Information Source: CDC
Citations
Izmirly PM, Parton H, Wang L, McCune WJ, Lim SS, Drenkard C, Ferucci ED, Dall'Era M, Gordon C, Helmick CG, Somers EC. Prevalence of Systemic Lupus Erythematosus in the United States: Estimates From a Meta-Analysis of the Centers for Disease Control and Prevention National Lupus Registries. Arthritis Rheumatol. 2021 Jun;73(6):991-996. doi: 10.1002/art.41632. Epub 2021 Apr 23. PMID: 33474834; PMCID: PMC8169527.