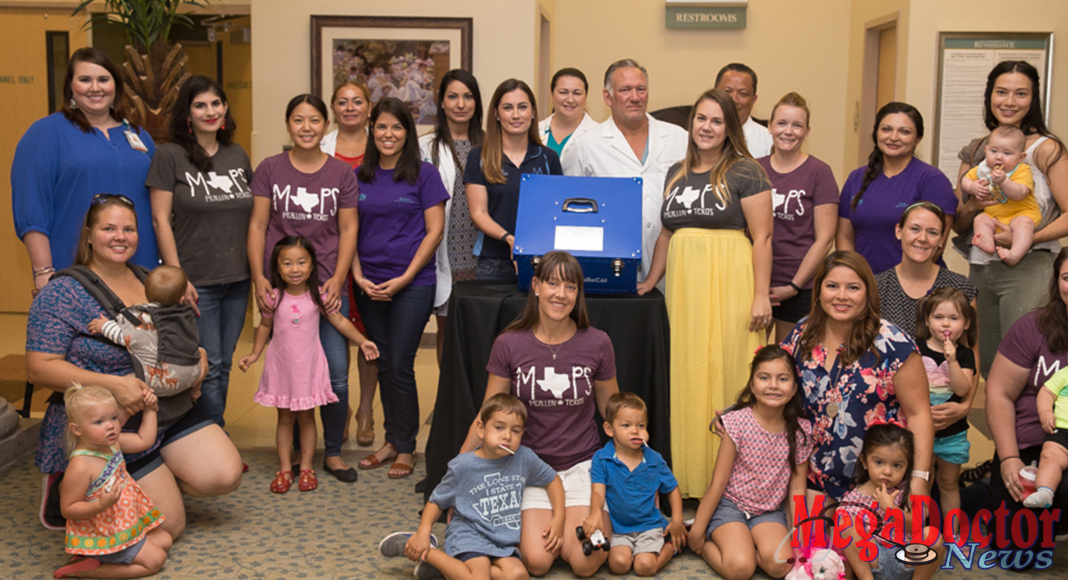 Mega Doctor News
Edinburg, TX — The Women's Hospital at Renaissance (WHR) is pleased to announce that it has expanded its compassionate bereavement services with the use of a CuddleCot. The CuddleCot was donated to the Women's Hospital at Renaissance by the McAllen Baptist Temple Mothers of Preschoolers (BT MOPS) chapter. This will be the first CuddleCot in Hidalgo County. On Tuesday, July 18, 2017, the Women's Hospital at Renaissance hosted a ceremony to celebrate this generous gift that will help grieving families in the Rio Grande Valley.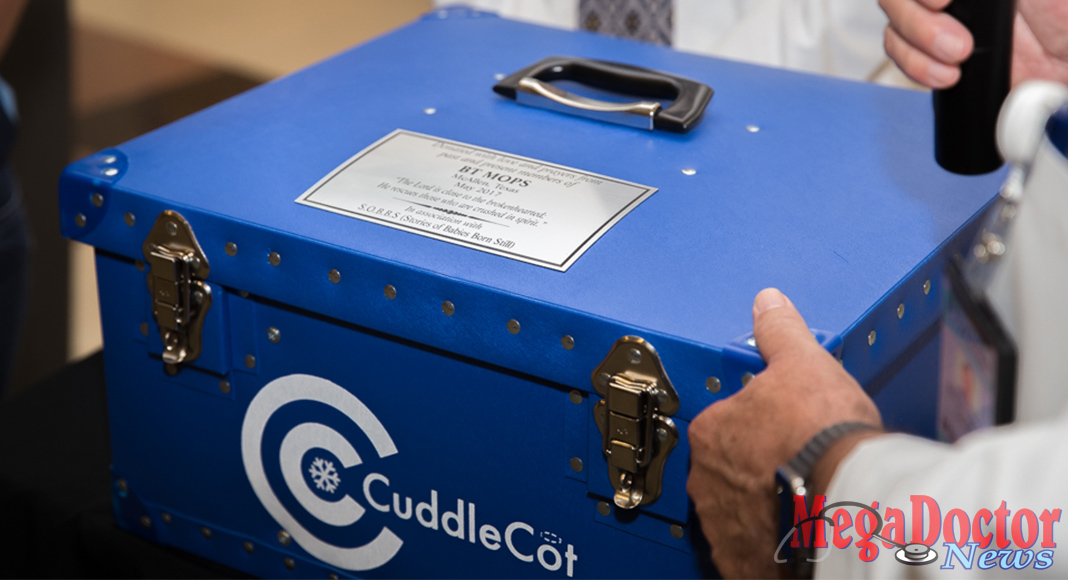 CuddleCot is a discrete device used to cool a stillborn* baby or a baby that passed away shortly after birth. The device provides bereaved parents the opportunity to spend time with their baby and properly say goodbye, without witnessing any post-mortem changes. During this time, families are able to take photos, hold the baby and form a special and important bond with them.
"The Women's Hospital at Renaissance delivers over 8,000 babies per year and unfortunately, there are times when parents experience a loss," states Aida Martinez-Gonzalez, MSN, RN, Vice President at the Women's Hospital at Renaissance. "We recognize the importance of compassionate bereavement for our families and the importance of the time they get to spend with their baby.
Gonzalez continues, "We sincerely appreciate that the BT MOPS organization chose our hospital to receive this CuddleCot. Their generous donation will have a lasting impact as it supports parents as they go through the grieving process."
The CuddleCot was donated by the MOPS chapter that is at Baptist Temple Church in McAllen, TX. The MOPS organization encourages mothers of preschool-aged children to "realize their potential as mothers, women and leaders, in relationship with Jesus, and in their local church." As part of their community service project for the semester, the BT MOPS purchased the CuddleCot with the intent to donate it to a local hospital. The device was purchased through Stories of Babies Born Still (SOBBS), a non-profit organization dedicated to the empowerment, education, and illumination of stillbirth births. The CuddleCot at the Women's Hospital at Renaissance is one of only seven placed in the state of Texas by SOBBS.
"BT MOPS is honored to be able to give the gift of time to mourning parents," said Tiffany Polston-De Hoyos, Coordinator for BT MOPS. "This community service project was a joint effort of our members hoping to bring dignity during such a delicate time. Every mother who uses this device will know we stand beside her, in protection of the memories she will have." 
*According to the Center for Disease Control and Prevention, stillbirth effects 1% of all pregnancies. A stillbirth is the death of a baby before or during delivery. In the United States, a miscarriage is defined as loss of a baby before the 20th week of pregnancy, and a stillbirth is loss of a baby after 20 weeks of pregnancy.