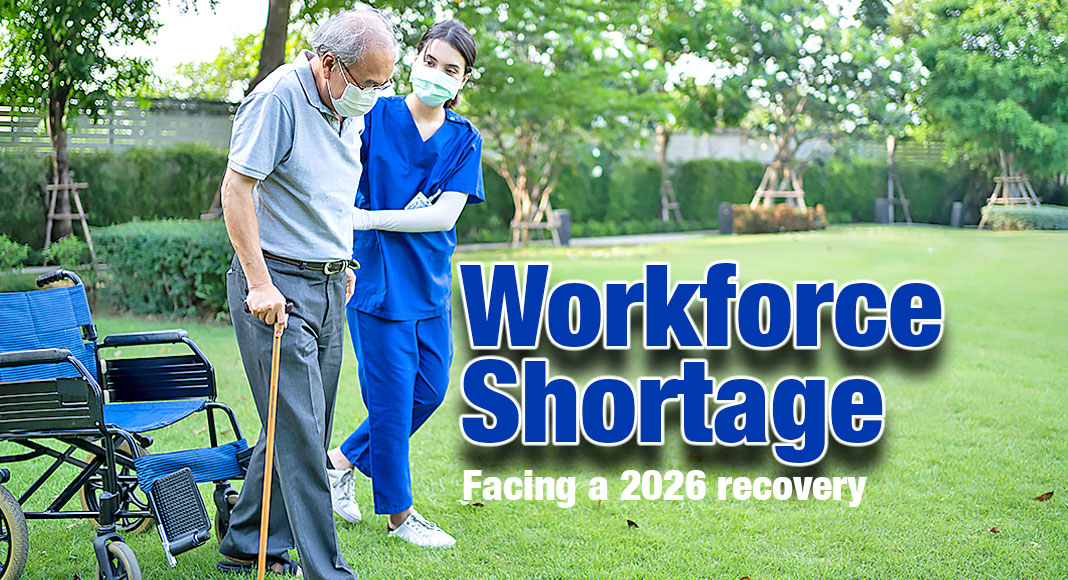 Mega Doctor News
​​​​WASHINGTON, D.C. – The American Health Care Association and National Center for Assisted Living (AHCA/NCAL), representing more than 14,000 nursing homes and assisted living communities across the country that provide care to approximately five million people each year, released a new report that projects if nursing homes continue to gain jobs at the current, modest pace, a potential recovery to pre-pandemic staffing levels would take at least four years.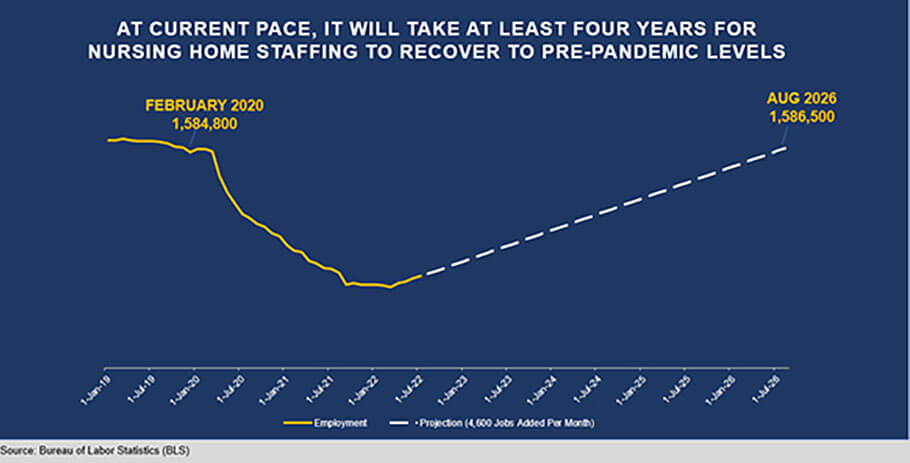 The report also includes new data through July 2022 from the Bureau of Labor Statistics, which shows nursing homes are still facing a loss of 223,700 caregivers since the beginning of the pandemic. This health care sector has experienced the worst job loss and the slowest recovery — while hospitals, physicians' offices, outpatient care centers and other health care facilities have reached or surpassed pre-pandemic staffing levels, nursing home employees are still down more than 14 percent compared to February 2020.
The report shows a projection based on the nursing home sector's average job gains from the last four months – increasing by 4,600 jobs per month. The model indicates workforce levels may not return to pre-pandemic staffing levels until 2026.
"Our caregivers, who are working themselves ragged, and our growing elderly population can't afford to wait another four years," said Mark Parkinson, president and CEO of AHCA/NCAL. "The long term care workforce needs a boost now. We urge federal and state policymakers to put their support behind policies that attract and retain caregivers for our nation's seniors."
Staffing shortages in nursing homes mean seniors and their families have fewer options to find care as 6 in 10 facilities are currently having to limit new admissions. The impact on access to care has a domino effect on other health care providers, especially hospitals that are unable to discharge patients when they need to free up space.
The Biden Administration has proposed establishing a minimum nursing home staffing requirement without corresponding resources, which industry officials argue is impractical given the current labor shortage. A recent survey of providers found that 98 percent of nursing homes are experiencing difficulty hiring staff, and the number one reason is a lack of interested or qualified candidates.
"Rebuilding the long term care workforce will not happen by decree. Nursing homes cannot solve this labor crisis on their own. We need policymakers and stakeholders to work together to address the root causes of the staffing challenges in nursing homes and employ a comprehensive set of solutions​," Parkinson concluded.
Read the full report HERE.
Information Source: https://www.ahcancal.org