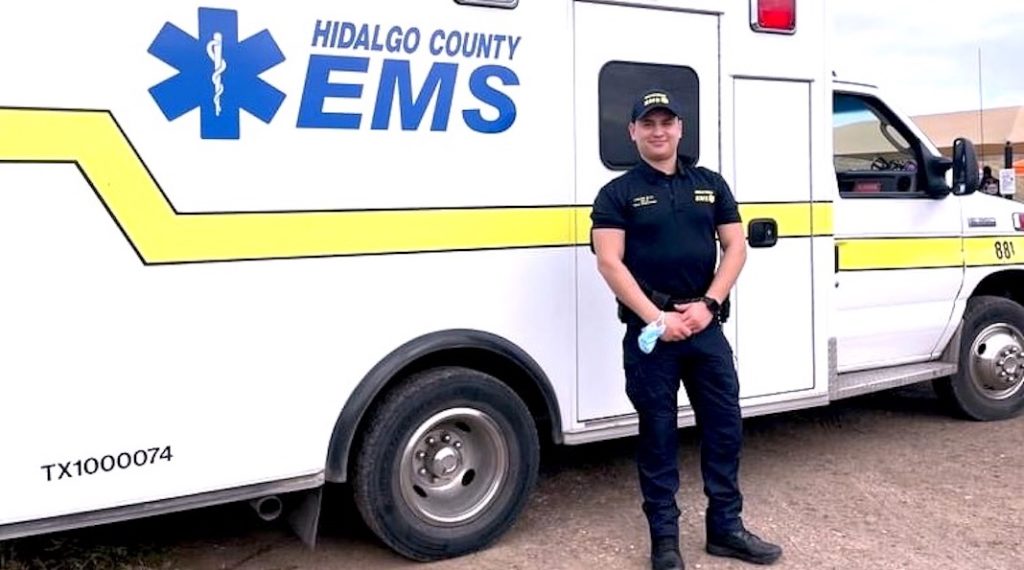 Mega Doctor News
BROWNSVILLE, Texas – This week was a surreal moment for Texas Southmost College student Luciano Silva as he wrapped up final exams and prepared to become the first in his family to get a college degree.
The 20-year-old earned an associate degree in Emergency Medical Services on Saturday, May 15 during TSC's Virtual Commencement Ceremony premiering on TSC's website and social media channels.
"This is an emotional time. A lot of big feelings," he said. "This is a big step for me and for my family. I never thought I'd be here."
The first-generation college graduate said in high school, college wasn't even an option.
"I always thought I would work, but never have a career," said the Brownsville native. "But with each visit TSC did at our high school, it became clear to me that if I wanted to get anywhere in life, I needed a college education."
With a heart for serving others, Silva decided on entering the health care field as an emergency medical services student.
"My passion for helping others is what inspired me to become an emergency medical technician," he said. "It is the best decision I could have ever made for my life. I love it and I can't imagine doing anything else."
- Advertisement -

Silva is already working in the field as an emergency medical technician with Med-Care EMS in McAllen and Hidalgo County EMS in Edinburg, and said he looks forward to work every day, because every day is different.
"There is something to look forward to all of the time," he said. "I get to help and be a bright spot in someone's difficult day. And when I get to save a life, that is so rewarding."
Upon passing his National Registry licensing exam next month, Silva will be promoted to a paramedic, which also comes with a significant pay raise.
Eventually, Silva plans on returning to his hometown to serve as a paramedic/firefighter with the Brownsville Fire Department.
"Coming into the program I had no confidence. I didn't believe that I could make it through the program, much less work in the field," he said. "As time went on and I practiced each skill, it became clear that I was meant for this profession, and now I have no doubt that I can handle anything that comes my way."
Silva, who worked full-time through most of his college journey, credits his instructors and TSC's financial assistance during COVID for allowing him to finish strong.
"There wasn't a question they (EMS instructors) wouldn't answer," he said. "The training they provided exposed us to real-world scenarios, preparing us and ensuring nothing would be a surprise. I'm truly grateful for their guidance and dedication to their students' success. They gave us everything we needed to be fully prepared."
Silva said he hopes his success will serve as motivation for his younger siblings.
"TSC gave me what I needed to accomplish this big goal and allowed me to set a good example for the people who look up to me. I want them (siblings) to have the same opportunities, if not better, and to know that anything is possible," he said. "Our lives have been changed forever because of TSC and I thank God every day."
More than 560 TSC students, like Silva, realized their dream of becoming a college graduate this semester.