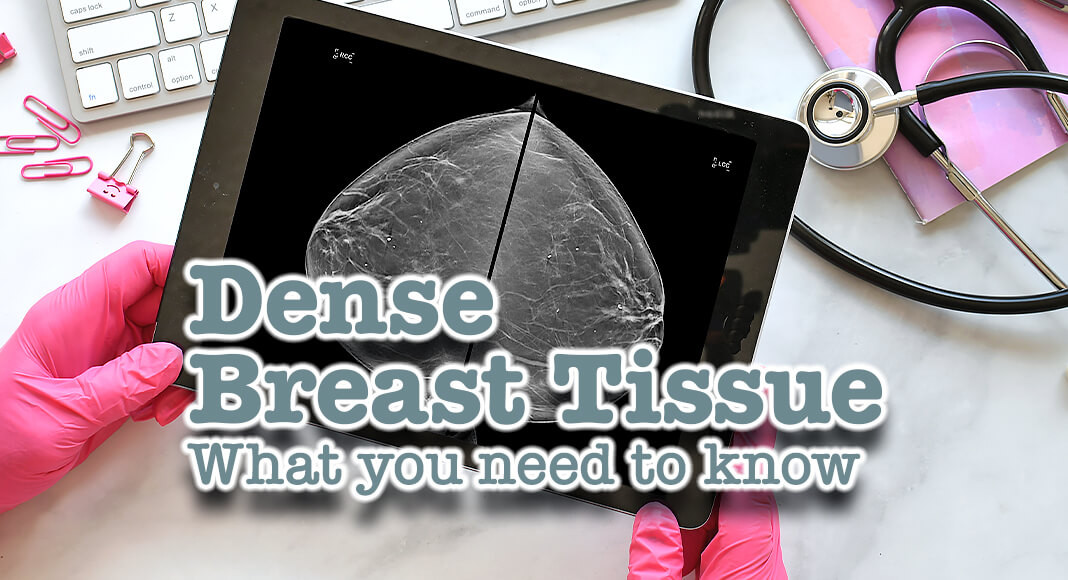 Mega Doctor News
CLEVELAND CLINIC – With October being Breast Cancer Awareness Month, women are reminded to make sure they are getting their annual mammograms.
And for some, they might discover they have dense breast tissue.
So, what does that mean, and is it cause for concern?
"So essentially dense breast tissue refers to the amount of milk ducts and connective tissue in the breast," said Laura Dean, MD, diagnostic radiologist for Cleveland Clinic. "And the reason it's important with respect to screening for breast cancer is that dense breast tissue, or the connective tissue and the milk ducts, show up on the mammogram as white."
Dr. Dean said since dense breast tissue can show up as white on a mammogram, it can make it harder to spot breast cancer. That's because breast cancer also shows up as white.
Self-checks at home can also be challenging since dense breast tissue tends to have more lumps and bumps.
Dr. Dean said dense breast tissue is very common in women, and in some cases, they may need additional screenings, like an ultrasound or breast MRI.
However, that is up to their physician to determine.
"The other part that we're learning more about is how dense breast tissue can increase your risk for breast cancer a little bit compared to women who don't have dense breast tissue," she said. "So, women who have the most dense, or extremely dense tissue, are about four to six times more likely to develop breast cancer in their lifetime compared to someone who has really fatty breast tissue."
Currently, breast cancer is the most common cancer for women in the united states aside from skin cancers.
It is also the second leading cause of cancer death in women.