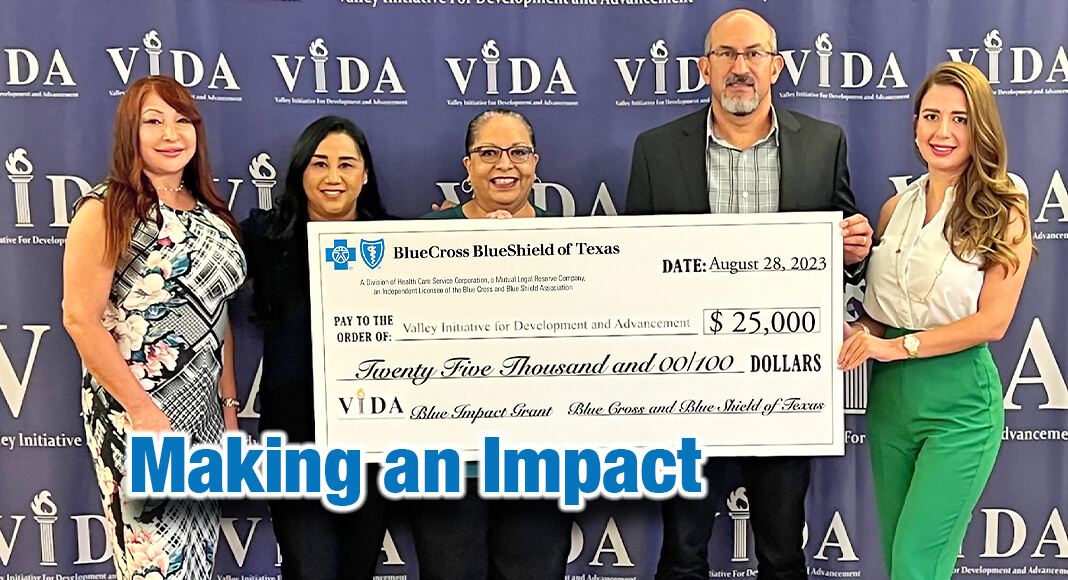 Mega Doctor News
- Advertisement -

Valley Initiative for Development and Advancement (VIDA)announced it received a Blue ImpactSM grant from Blue Cross and Blue Shield of Texas (BCBSTX), an award reflecting BCBSTX's dedication to community-based organizations that prioritize the well-being of children and families.
The grant recognizes the crucial role of local organizations in fostering positive change, tackling underlying factors that influence health, including socio-economic challenges, and promoting economic opportunities. Since its launch in early 2023, BCBSTX has allocated $2.93 million to community-based organizations, underscoring the company's commitment to promoting comprehensive wellness across the state.
"These grants facilitate healthier futures for children and families in Texas," said Sheena Payne, BCBSTX's director of Community Investments. "We're committed to sustainable solutions with community partners to make a meaningful difference in the lives of those who need it most and to lay the groundwork for economic empowerment." The newly re-named Blue Impact program has awarded nearly $23 million since its inception, and this year is expected to impact nearly 4 million children and adults in Texas.
"We are immensely grateful to Blue Cross and Blue Shield of Texas, for selecting VIDA as a recipient of this $25,000 grant. It is our continued priority to support our Latino and low-income residents achieve economic mobility through relevant and high wage career pathways. This grant will allow VIDA to continue providing the essential wraparound support services for successful program completion and professional advancement. Thank you BCBSTX for recognizing the importance of investing in human capital to promote workforce development and economic prosperity of our region, said Felida Villarreal, VIDA's President & CEO.
To learn more about VIDA, please visit www.vidacareers.org or call (956) 903-1900.