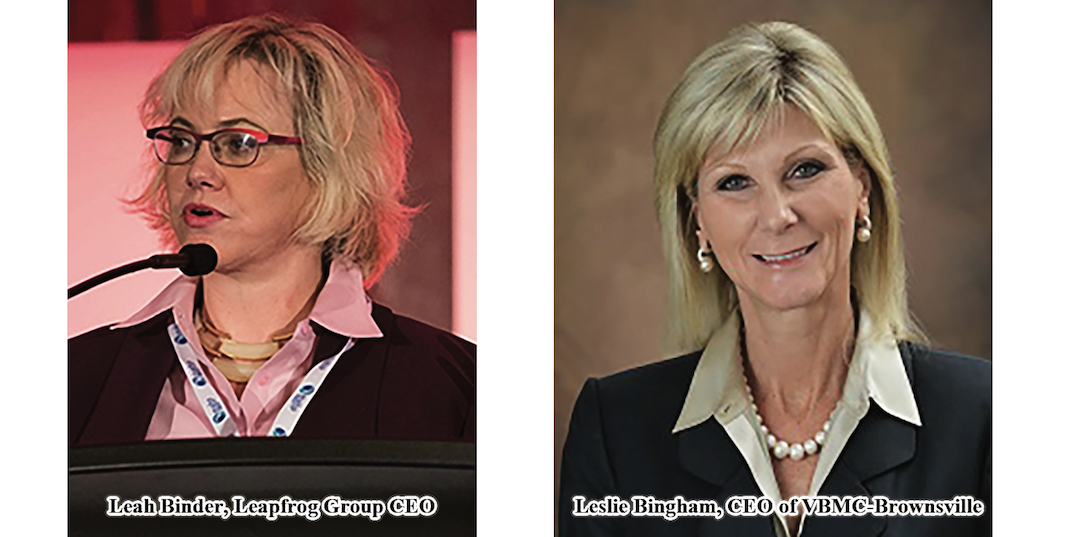 - Advertisement -

Mega Doctor News
BROWNSVILLE – Continuing to demonstrate its commitment to delivering quality healthcare, Valley Baptist Medical Center-Brownsville has earned its fourth consecutive overall "A" – the only such ranking in the Rio Grande Valley – for hospital patient safety in a recent nationwide survey released by a prominent industry data collection service.
The survey was conducted by The Leapfrog Group, a national nonprofit organization driving change in the quality and safety of U.S. health care. The flagship Leapfrog Hospital Survey collects and transparently reports hospital performance, empowering purchasers to find the highest-value care and giving consumers the lifesaving information they need to help make informed decisions, according to the group's website. The Hospital Safety Score, Leapfrog's other main initiative; assigns letter grades to hospitals based on their record of patient safety, helping consumers potentially protect themselves and their families from errors, injuries, accidents, and infections.
Leslie Bingham, CEO of VBMC-Brownsville, said the Leapfrog test metrics gradually evolve to become increasingly stringent as the data seeks to more extensively monitor patient care. Leapfrog releases its grades every six months. The most recent report card included the fourth consecutive "A" for VBMC-Brownsville, with the hospital's other "A" grades awarded in April 2016, October 2015, and April 2015. Only 844 hospitals out of more than 2,600 throughout the country received an "A" rating in the most current Leapfrog survey.
"Consistently high scores on Leapfrog reflect the efficiency and teamwork demonstrated by everyone throughout the departments at Valley Baptist every day," Bingham said. "Positive patient outcomes are our ultimate priority, so our 'A' gives both our patients and employees reason to celebrate."
Quality Director at VBMC-Brownsville, Robin Jones, RN, said the in-depth focus of the Leapfrog Hospital Safety Score amounts to much more than a letter-based grade.
"Valley Baptist Medical Center closely examines the Leapfrog measurement tool because it reflects the quality of care for patients," she said.
- Advertisement -

The administration, physicians, specialists, and support staff carefully study Leapfrog findings with "deep case dives" for each patient treated at VBMC. The scope of the statistics can allow hospital personnel to find trends that affect patients, Jones said. Among the metrics, the Leapfrog information combines patient data with physician order entry scores from timed tests administered to a physician or licensed independent practitioners.
"Generally, a hospital will earn a higher Leapfrog survey score," she said, "when it has more safety measures for patients in place."
The overall letter grade for the Leapfrog Hospital Safety Score represents combined points including dozens of statistical categories. Leapfrog, a software service vendor in the health care industry, establishes the metrics and assigns evaluation weights to the categories, Jones said. Leapfrog submits its preliminary numbers to each hospital for verification of the accuracy before calculating the final grade.
The Leapfrog data collection for each hospital combines the computerized software findings with data from the National Healthcare Safety Network (a surveillance system managed by the Centers for Disease Control), the Centers for Medicare & Medicaid Services, and information from other public sources.  MDN