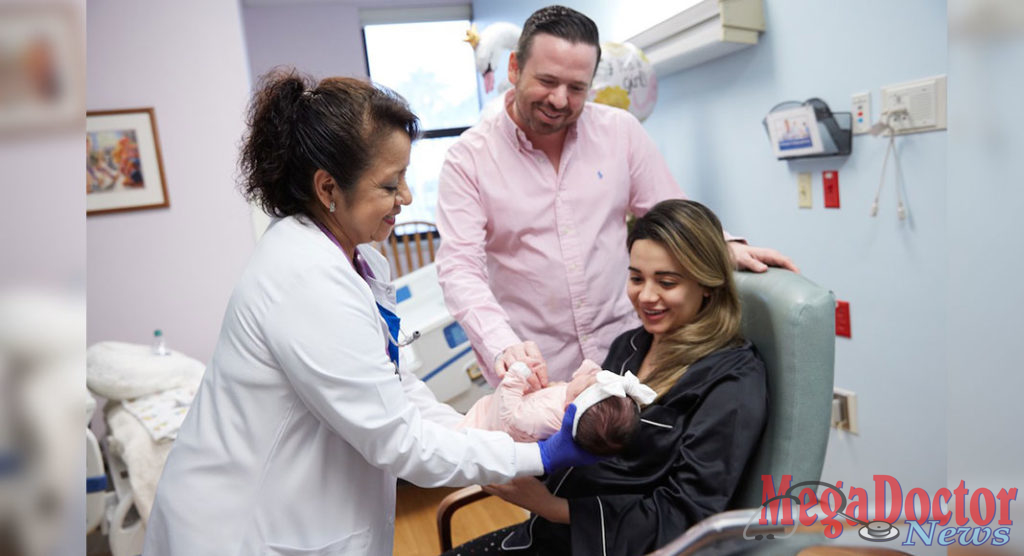 Mega Doctor NEWS
BROWNSVILLE – With August serving as National Breastfeeding Month, Valley Baptist Health System is working hard to continually provide education and support on the importance of breastfeeding for newborns and mothers of the community.
Those efforts will culminate with Valley Baptist Medical Center-Brownsville's annual breastfeeding health fair, scheduled for Saturday, August 31 from 9 a.m. to noon at the Brownsville Farmer's Market at Linear Park.
During the free event, participants will have the opportunity to receive valuable information on breastfeeding, safe practices during pregnancy, and safe baby practices in both English and Spanish, said Samantha Martinez, clinical supervisor of children's services at Valley Baptist-Brownsville. Free glucose and blood pressure screenings will be available, in addition to free giveaways aimed at supporting new mothers on their breastfeeding journey.
"This will be our third breastfeeding fair, and it's so important because it allows us to reach out to our local moms directly," Martinez said. "We want our whole community to be involved in our breastfeeding initiatives, because together we are ensuring the success of our breastfeeding moms. We want them to know that we dearly believe in the benefits of breastfeeding, and we have a high standard when it comes to the success of breastfeeding, not just at Valley Baptist, but community wide."
Marimer Morales, registered nurse for lactation services at Valley Baptist-Brownsville, said it is important for mothers and families to have as many opportunities as possible to learn about the benefits of breastfeeding for mother and baby alike. This month's fair is a special addition to the regular, free Lamaze and childbirth education classes offered at both Valley Baptist-Harlingen and Valley Baptist-Brownsville each month.
"For mothers, breastfeeding lowers the risk of pre-menopausal ovarian and breast cancer, helps lower her risk of developing Type 2 diabetes, and can even help with losing pregnancy weight," she said.
Because both Valley Baptist-Harlingen and Valley Baptist-Brownsville are recognized by the state as Mother-Friendly Worksites, in addition to Valley Baptist-Brownsville's designation as a Texas Ten Step Program facility, Martinez said it is important to make it as easy as possible for the community to learn about the benefits of breastfeeding.
"The breastfeeding fair really allows us to come full circle with our breastfeeding goals and education," she said. "The whole aim is to reach expecting mothers and hopefully get them excited and prepared for their breastfeeding journey, to assist them and teach them during their hospital stay, then continue to provide support and further education after they are discharged to ensure their breastfeeding success."
About Valley Baptist Health System
Valley Baptist Health System is an 866-bed faith-based regional health system located in the Rio Grande Valley of Texas. It is focused on helping people achieve health for life through compassionate service inspired by faith. Valley Baptist extends many of its services beyond its facilities and into local communities, offering free screenings for the community, support groups and numerous educational opportunities. For more information, visit www.ValleyBaptist.net.