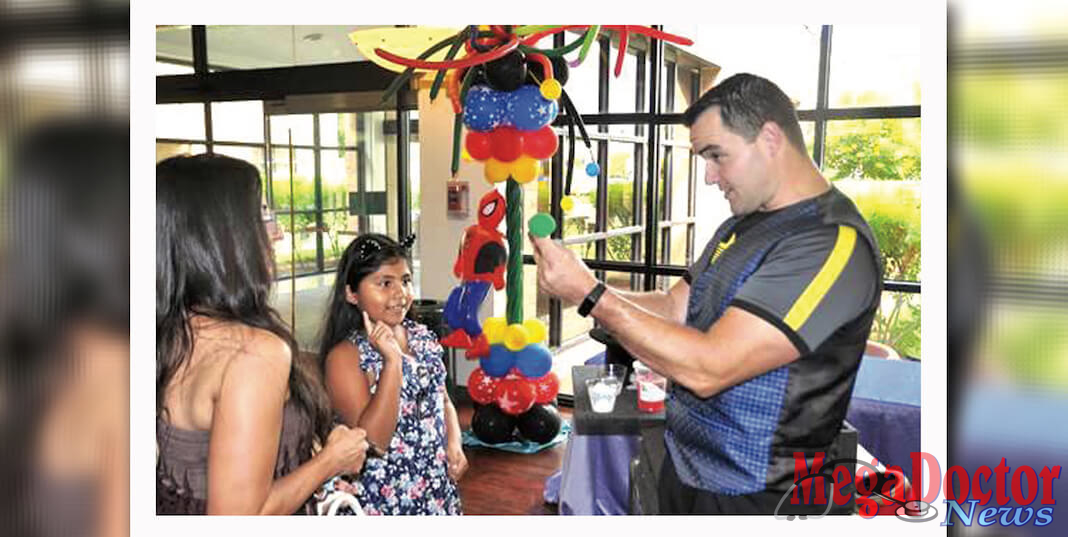 New 12-bed unit provides emergency treatment for pediatric patients
Mega Doctor News
- Advertisement -

Harlingen – Super heroes, magicians, and colorful decorations set the scene for the unveiling of Valley Baptist Medical Center – Harlingen's newest offering in its commitment to providing comprehensive pediatric healthcare to the community.
During the Valley Baptist-Harlingen Pediatric Emergency Room ribbon cutting event, hospital leadership with the help of government officials and the local area chamber of commerce shared the opening of the new dedicated, 12-bed pediatric unit with the community.
While adults toured the unit, children were treated to a bevy of activities, including magic shows, live science experiments, photos with their favorite super heroes, and tasty treats and snacks.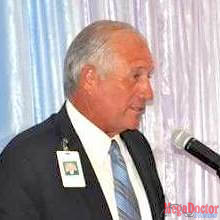 "At Valley Baptist, we have had the privilege to serve the children of the Rio Grande Valley since 1925, and over the years we have added services to help meet the needs of our littlest patients," said Valley Baptist Health System CEO Manny Vela. "To that mix, we now add the only dedicated, hospital-based Pediatric Emergency Room. We designed this 12-bed unit for families, and look forward to serving yours should they need emergency care."
Harlingen Mayor Chris Boswell said new services provided by Valley Baptist-Harlingen will continue to benefit the community and improve the quality of life for local residents.
"The continual improvement of Valley Baptist healthcare through the development of this new pediatric emergency room is an indicator of the great quality of life that we have in our community," Boswell said.
Harlingen resident and parent Jim Young said the new Pediatric Emergency Room should help put parents and young patients at ease during trips to the hospital.
- Advertisement -

"It's important for parents to have a place that they're confident in when their little one is sick or when an accident happens, because that can be a traumatic experience," he said.
Vela said the new Pediatric Emergency Room will help Valley Baptist-Harlingen achieve its goal of making sure local residents do not have to leave their community to receive quality healthcare.
"One of our goals at Valley Baptist-Harlingen and Valley Baptist-Brownsville is to be differentiators in regard to the service lines that we offer. Even so, it goes deeper than that. Our goal is to offer services so that members of our community do not have to go north to receive any treatment whatsoever," he said. "We're chipping away at that in a very deliberate and progressive way, and this is just one more example of how we continue in Cameron County to offer an outstanding level of care to our pediatric community. The Pediatric Emergency Room is a continuation of our commitment to our youngest residents."
Dr. Betzaida Gonzalez, Valley Baptist Emergency Room Medical Director, said upgrades like the Pediatric Emergency Room show a continued focus on expanding services at Valley Baptist-Harlingen.
"This Pediatric Emergency Room is specific to the needs and concerns of children and their caretakers. Children will receive specialized attention during emergent situations that will allow parents to find comfort in the quality of the care their children are receiving," she said. "Being able to provide these specialized services to the residents of our community shows commitment to the peace of mind and advancement of emergency care for our children."
Now open, the Pediatric Emergency Room adds to the comprehensive pediatric care offered at Valley Baptist-Harlingen. In addition to offering the only Neonatal Intensive Care Unit in Harlingen, Valley Baptist-Harlingen also offers high-quality healthcare at the Matt & Patty Gorges Children's Center. The center, which is filled with colorful artwork and bright décor to help raise children's spirits during their stay, also includes a 14-bed Pediatric Intensive Care Unit.