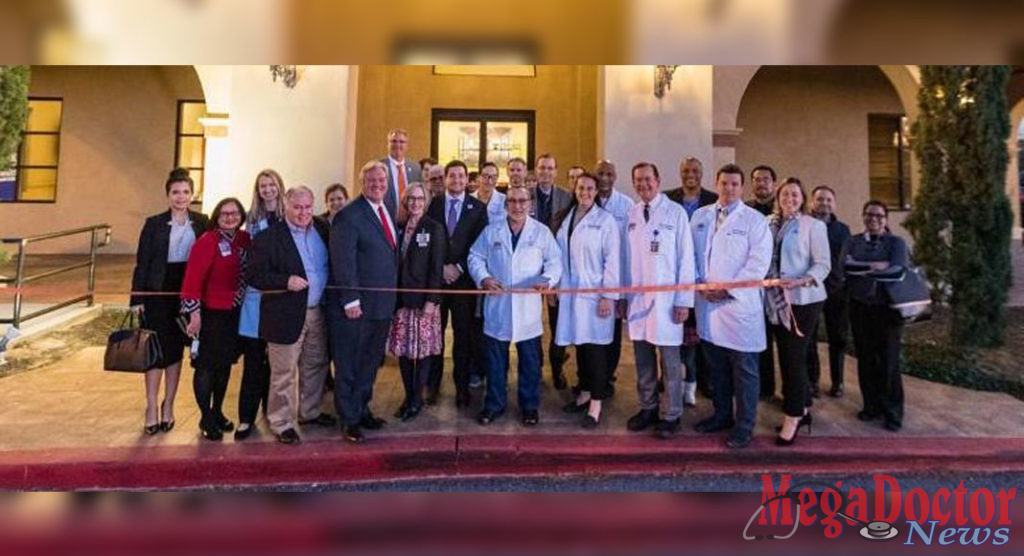 Mega Doctor News
By Jennifer L. Berghom
HARLINGEN, TEXAS – JAN. 24, 2019 – Patients in Harlingen will not have to travel far to receive specialized care in surgery and women's health.
UT Health Rio Grande Valley, the clinical component of The University of Texas Rio Grande Valley School of Medicine, celebrated the grand opening of UT Health Rio Grande Valley Surgery and Women's Specialty Wednesday, Jan. 23.
Located at 614 Maco Drive in Harlingen, the practice will offer access to board-certified bariatric, general, endocrine, and vascular surgery providers as well as access to the Valley's first board-certified women's health subspecialist physicians in gynecologic oncology and the area's first fellowship-trained physician in urogynecology.
The 5,788 square-foot facility includes:
•10 exam rooms.
•One procedure room.
•Office support spaces.
"We are pleased to continue offering surgical services, as well as provide specialty women's health services, to the Harlingen community and expand access to excellent healthcare for residents throughout the Rio Grande Valley," said Dr. John H. Krouse, dean of the UTRGV School of Medicine and executive vice president for Health Affairs for UTRGV. "Our clinical faculty are highly skilled and talented physicians who are leaders in their respective fields, so Valley residents no longer will have to travel far distances to receive the healthcare they need."
Harlingen Mayor Chris Boswell said the city is excited about the opening of UT Health Rio Grande Valley Surgery and Women's Specialty and is looking forward to expanding its partnership with UTRGV and the School of Medicine in the future.
"I think it's an extremely important next step in the continued relationship our community has with UTRGV and the School of Medicine," Boswell said. "We know that medical education in our community will greatly improve healthcare and, in this case in particular, women's health, and for patients in general. Our efforts to support the development of the medical school and medical education has always been to improve the quality of life for our residents and to increase access to high quality healthcare for the community."
For inquiries and referrals, call the UT Health Rio Grande Valley Surgery and Women's Specialty Center at (956) 440-9110 or 1-833-887-4863 (UTRGVMD).