- Advertisement -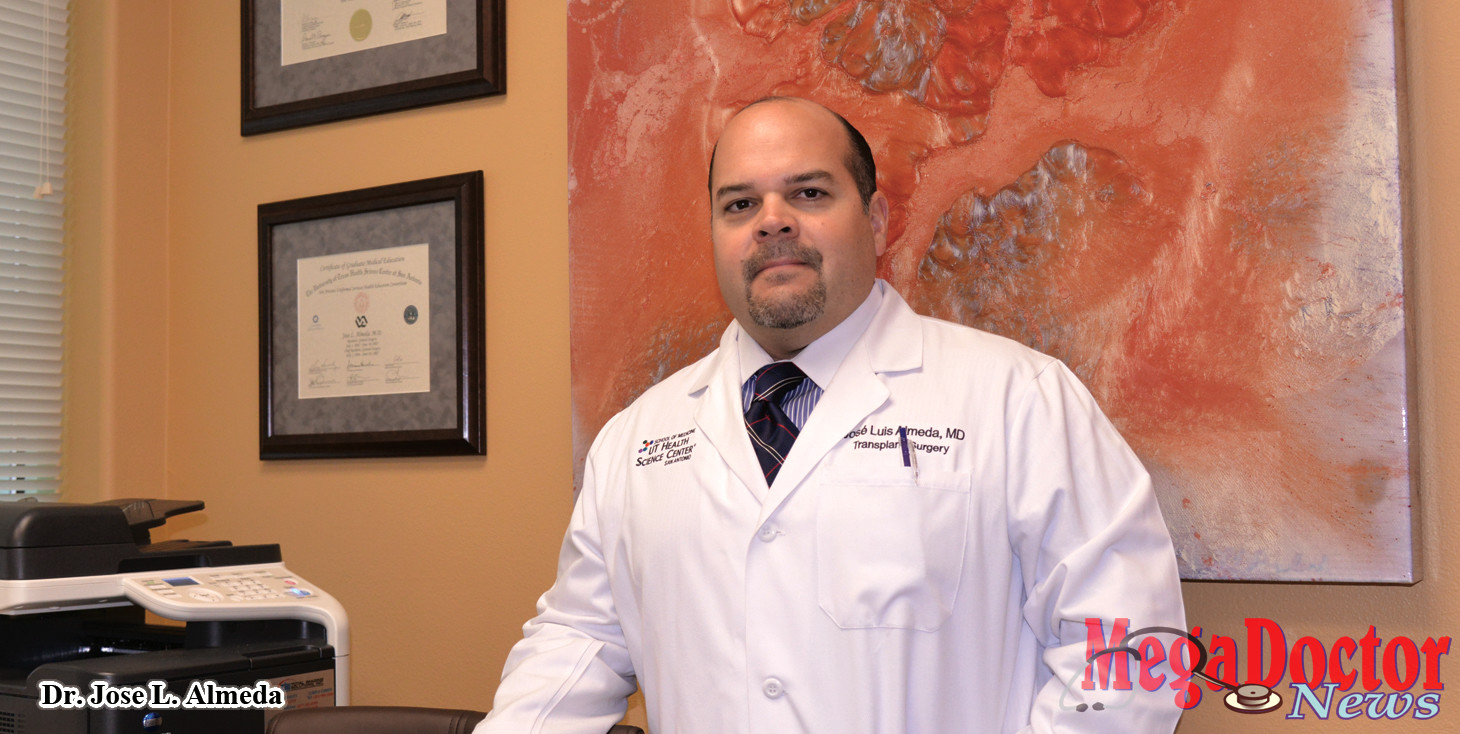 By Roberto Hugo Gonzalez,
As originally published by Mega Doctor News newsprint edition.
Kidney transplantation is possibly among the best advancements in modern medicine.
The fact that is possible to do it, it's unbelievable. But the truth is that today kidney transplantation is easier than ever according to the nephrologist we have spoken about the subject.
One big challenge continues to be organ donation. That is the number one reason why there are thousands of people on a waiting list for a kidney.
Doctors Hospital at Renaissance is a leading hospital in the region, through their vast network resources have made important alliances with organizations that promote the Gift of Life, and that is organ donation.
Last April 2016, Israel Rocha CEO, DHR said that the Texas Organ Sharing Alliance (TOSA) is one important entity because their network works every day to educate and inspire individuals to be part of the Organ Sharing Alliance across the United States.
- Advertisement -

This month, Mega Doctor News has the distinct honor to feature Dr. Jose L. Almeda, the director of the transplant program at DHR.
He is the only surgeon in the Valley specializing specifically and only in Liver and Pancreas Cancer Surgery, and Transplant Surgery.  That is why Mega Doctor News says that the Valley is privileged to have professionals like him with unique specialties to help in this important endeavor of savings lives. More inside this issue.
Good news, now you can Say Goodbye to bags under your eyes with "Second Skin" polymer. Scientists at MIT, Massachusetts General Hospital, Living Proof, and Olivo Labs have developed a new material that can temporarily protect and tighten skin, and smooth wrinkles. More in this issue.
The Texas Medical Association (TMA), the largest physician organization in the State of Texas, want to remind men to make their health a priority — for themselves and their families. After all, doctors say, keeping healthy has its rewards: avoiding chronic disease and allowing more quality time with friends and relatives. More about this recommendation inside.
Don't miss to read Dr. Francisco Fernandez, Dean of the medical school column. He writes about tones and multitones and West Side Story in an interesting and positive way.
He wrote, "The Rio Grande Valley is a "newly-highly-diversely" positioned area (another tritone) and UTRGV is ready, as in West Side Story, to make of our hands, one hand, and make of our hearts, one heart. As we say at the School of Medicine: One Community, One Mission, One Solution."
Another interesting article in this publication is about the welcoming of 55 medicine students. The selected 55 are from among 2,784 applicants for admission to the medical school. Don't miss it.
I finish this Publisher's Word by saying that it is a terrible experience to be part of a car accident, however when a medical doctor is there to land help it can only mean that God is watching and taking care of you.
In this issue find the story of our hero, Dr. Balazs Makai of Harlingen Medical Center. Dr. Makai – along with other concerned motorists stopped to help the young woman that flipped her car over after hitting a concrete barrier on Expressway 77. Dr. Makai was able to care for the young driver until Harlingen Emergency Medical Services arrived.  More inside this issue.
I know you will enjoy this issue! MDN