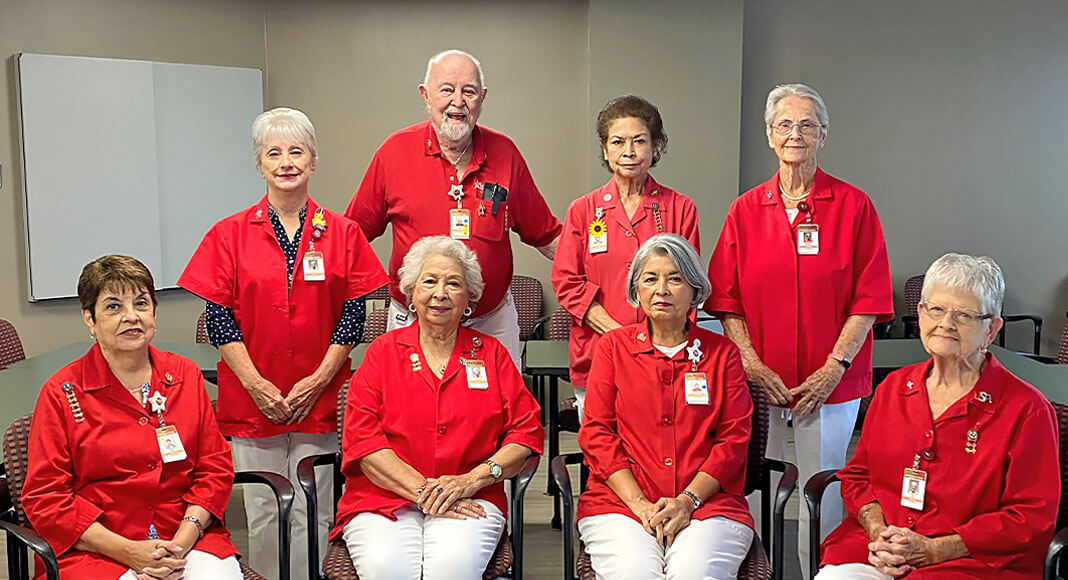 Mega Doctor News
- Advertisement -

South Texas Health System has been meeting the healthcare needs of the Rio Grande Valley for nearly 100 years, but not without the support of hundreds of community volunteers. McAllen Municipal Hospital, which went on to become STHS McAllen, opened in 1925. With the community's support, over the years, the system expanded to include the four acute-care facilities, six freestanding emergency departments and a behavioral health hospital. With time, the need for community support arose, and the Auxiliary to South Texas Health System was formed to welcome individuals who wanted to give back to the hospital and help support future healthcare workers.
Since its establishment in 1953, the non-profit volunteer organization has provided hundreds of thousands of dollars in scholarships to local students interested in pursuing a career in healthcare. This is made possible through the work of auxiliary board members and volunteers who help raise money by working in the gift shops located inside each of the facilities, as well as through special fundraising projects.
Despite the COVID-19-induced hardships of the past two-and-a-half years, which beyond the medical devastation brought certain volunteer programs to a halt, the auxiliary's board members united to find ways to continue raising money for scholarships.
"When you get up to a certain point, you realize you have to give back to the community," Auxiliary to STHS Board President Jim Titus said. "The board just had to make a lot of decisions so we could support the education of students like we always have.
"They're going to be our future nurses, doctors and therapists and it's important for us to give them that support and show we believe in them."
The Auxiliary to STHS is composed of 14 board members who serve two-year terms. In addition to scholarships, the Auxiliary also supports continuing education for employees, donations to other local nonprofits and the activities of South Texas Health System Children's Child Life Services program.
"South Texas Health System is grateful to be able to work with a wonderful group of people who have it in their hearts to want to volunteer; we have approximately 100 volunteers from the ages of 15 all the way to 92," Joel Peña, System Director of Volunteer Services said. "They are a core component of our hospitals, helping ensure we maintain a high-quality of service to patients, their families and the entire community."
- Advertisement -

For more information about volunteering with STHS, call 956-632-4299 or visit the South Texas Health system website.