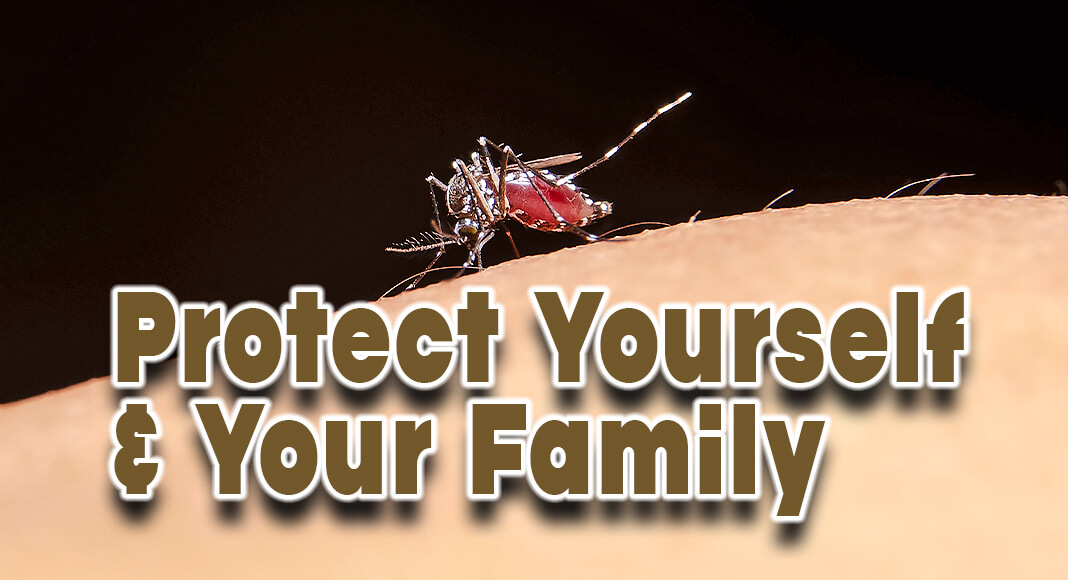 Mega Doctor News
- Advertisement -

BROWNSVILLE, Texas – If you enjoy being outdoors, then the City of Brownsville's Health and Wellness Department wants to ensure you take precautions to protect yourself from possible mosquito bites. This is the time of year in which the Rio Grande Valley's climate creates a perfect opportunity for more mosquitoes to come out, which means the possibility of more mosquito-borne diseases to be spread.
Earlier this summer, one case of malaria was reported here, in South Texas, and health officials want residents to be proactive and stay safe. Malaria is caused by a protozoan parasite from the Plasmodium genus, which can be transmitted through the bite of a mosquito. Almost all cases of malaria in the UnitedStates are imported and occur in people who have traveled to or originate from other countries.
The Centers for Disease Control and Prevention (CDC) recommends the following to protect oneself from mosquito-borne diseases:
Use mosquito repellent: apply an EPA-approved mosquito repellent to exposed skin and clothing. Look for products containing DEET, picaridin, IR3535, or oil of lemon eucalyptus.
Wear protective clothing: cover your skin by wearing long-sleeved shirts, long pants, socks, and closed-toe shoes, especially during times of high mosquito activity.
Stay in well-screened areas: when possible, remain in areas with screened porch or indoors.Maintain proper window and door screens to keep mosquitoes out when windows or doors are ajar.
Sleep under an insecticide-treated bed net: if you are camping or in an area with knownmosquitoes, avoid dusk and dawn when the mosquito activity is most active. If sleeping outdoors or camping outside a bed net treated with insecticide. Ensure the net is tucked correctly and holes-free to prevent mosquito entry.
It's important to note that the prevention measures outlined above primarily focus on avoiding mosquito bites. While these measures significantly reduce the risk of mosquito- borne diseases, they do not provide 100% protection.
Experts advise if you experience symptoms such as fever, headache, vomiting, shaking chills, or other flu-like symptoms, especially after being bitten by mosquitoes, you should seek medical attention promptly to ensure you are clear of malaria. Early diagnosis and appropriate treatment are crucial for managing malariaeffectively. If diagnosed, healthcare professionals will prescribe antimalarial medication based on the specific type of malaria.