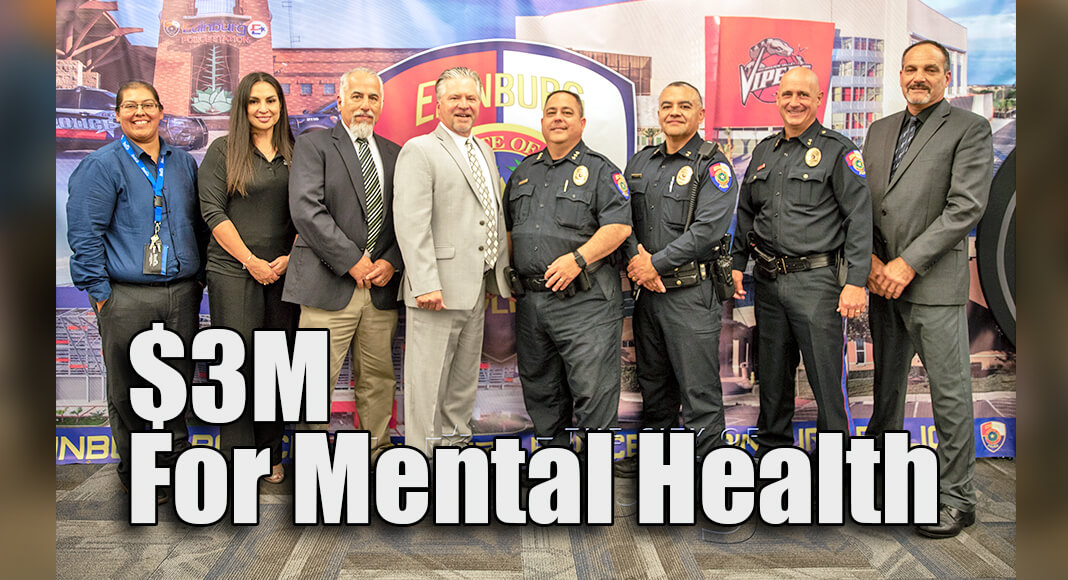 Mega Doctor News
EDINBURG, Texas – Tropical Texas Behavioral Health (TTBH) in partnership with the Edinburg Police Department (Edinburg PD), received a $3,000,000 award from the Substance Abuse and Mental Health Services Administration (SAMHSA) to create a Mental Health Crisis Response Unit (MH CRU). This team of law enforcement officers and behavioral health professionals will deploy in response to situations involving people with mental illness and those with co-occurring mental health and substance abuse disorders. This award represents a big win for the RGV and magnifies the effective partnership between Tropical Texas and the Edinburg PD, having faced tough competition and being one of only twelve recipients nationally.
Over the next four years, this award will provide for the planning and implementation of a specialized team that combines mental health professionals with police officers for calls that may involve persons with mental health conditions such as schizophrenia, bipolar disorder, major depressive disorder or co-occurring mental illness and substance abuse disorders. The goal of the program is to serve over 500 individuals annually using a ride-along model that deploys a qualified mental health professional with specially trained police officers to provide immediate mental health screening, assessment, and brief intensive intervention services in the community as part of the initial emergency response. The program aims to increase the capacity of Mobile Crisis Outreach Teams while expanding access to mental health services in high-need communities. The combined skills of the officers and mental health professionals will improve the safety and effectiveness of crisis stabilization in the community for adults, children, and youth; and improve equity in the continuity of care with post-crisis follow-up. This program will also benefit individuals in crisis who come in contact with law enforcement who may be appropriate for urgent access to mental health services rather than going to jail.
"I believe that our collaborative efforts through this grant will not only achieve but surpass the objectives we set forth. Our primary focus is to provide an effective and compassionate response to the citizens of Edinburg who are facing mental health crises. This grant is a testament to our commitment to enhancing public safety by addressing the unique needs of our community. Together, we will pave the way for a brighter future, ensuring the well-being and dignity of every individual we serve," says Edinburg Police Chief Jaime Ayala.
"Tropical is proud to take another step forward in our long-standing partnership with the Edinburg PD to provide innovative services for the health and safety of our community. Tropical applauds the commitment of the Edinburg Police Department and Chief Ayala for the attention and leadership on this critical issue. We look forward to this expansion of support to those in our community with the most complex needs," adds Terry Crocker, TTBH Chief Executive Officer.
TTBH has provided behavioral health services to the community for over 55 years and is the 5th largest Community Mental Health Center in Texas, serving over 33,000 people every year. TTBH also oversees the planning, development, and coordination of local behavioral health needs.