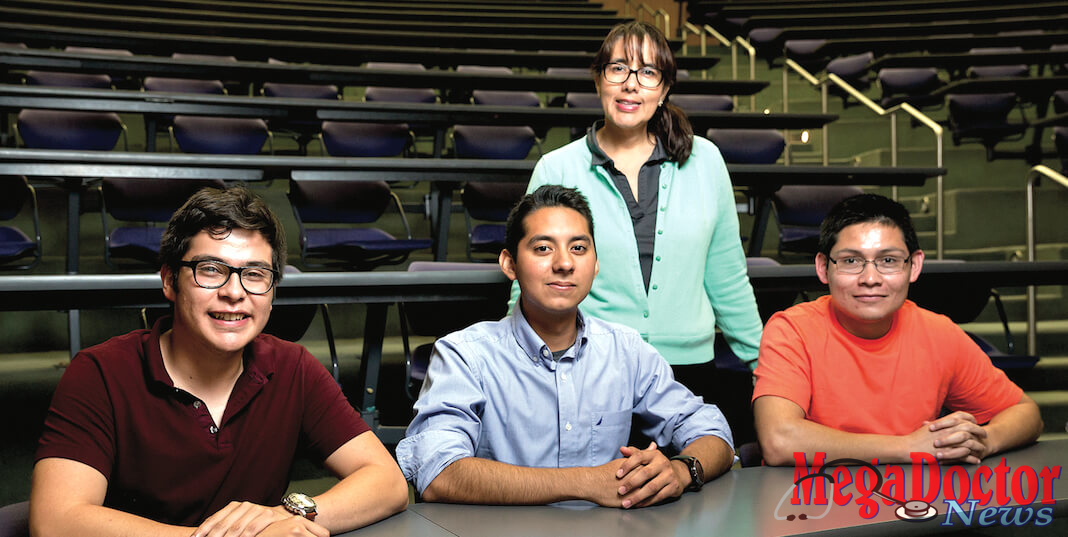 By Gail Fagan
Mega Doctor News
Rio Grande Valley, Texas – Putting pen to paper – it's a motor skill most of us use every day. But what happens when hand tremors from Parkinson's disease strip us of that ability? Something as simple as signing your name becomes a challenge – or an impossibility. To help find a solution, a team of UTRGV mechanical engineering students, guided by their professor, Dr. Karen Lozano, went to work on a design that could provide some relief.
The project came in response to a plea from local writer/columnist Chris Ardis, who wrote to Lozano asking for help in combating her mother's deteriorating penmanship due to Parkinson's disease. Lozano – a Julia Beecherl Endowed Professor in the UTRGV Department of Mechanical Engineering, and a Great Minds in STEM Engineer of the Year – and her students heeded the call.
"We are engineers – we use our scientific knowledge to develop technologies to benefit the community," Lozano said. "That is our job."
Lozano oversaw and mentored the team, made up of Rodolfo Becerra, Carlos Hernandez and Misael Martinez – all spring 2017 honors graduates who earned bachelor's degrees in mechanical engineering and are now graduate students in the mechanical engineering master's program – and Arnoldo Ventura, an undergraduate mechanical engineering student. All four are graduates of Valley View High School in Pharr, Texas.
TEAMWORK
Although the students had worked together in various university classes, they said they struggled, at first, with each one wanting to do a bit of everything in the project. "Once we each identified our strengths and weaknesses, we moved at a faster pace," Martinez said. Becerra was in charge of computer coding, a new skill they all had to acquire. Martinez took on the assembly process and electrical work.
Ventura, who was in an internship out of state in the project's later stages, was in charge of the senior design presentation and timelines. Hernandez handled the architectural and 3-D printing work. "In addition, the team learned the importance of balancing what a customer or client wants with what they really need, all within the engineering scope of efficiency and functionality," Martinez said.
The team earned an "A" on their senior design project, which included a presentation of their goals and objectives, market research, comparable products, first and final design details, product cost and analysis, software requirements, analysis of safety features and environmental issues, and data collection and analysis.