Level II Trauma Surgeons Raising Awareness of Traumatic Injuries Sustained in ATV Related Accidents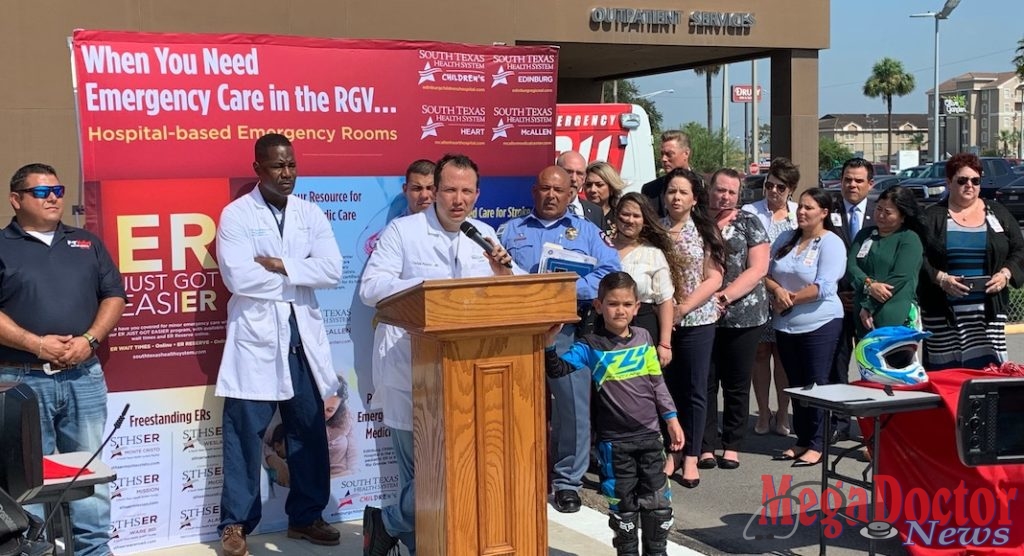 Mega Doctor NEWS
McAllen, TX – Trauma surgeons at South Texas Health System McAllen are reaching out to the community in order to save children from suffering injuries while riding all-terrain vehicles this summer.
Just this summer, a child from Hidalgo County was transported to the Level II Trauma Center with massive head injuries and did not survive.
Surgeons say his death could have been prevented, which is why the STHS McAllen Trauma team and McAllen Police are working together to spread awareness of the dangers associated with children improperly operating ATV's and/or not wearing appropriate safety gear.
According to the Consumer Product Safety Commission, the most common injuries associated with ATV crashes involve the head and neck including skull fractures, facial fractures, brain injuries, coma, paralysis, and spinal cord injuries. Some children have short term disabilities, some have a lifetime of disabilities.
Reports to the CPSC show that the state of Texas has the highest numbers of reported ATV-related deaths.
More detailed information about injuries seen in the Level II Trauma Center directly associated to ATV crashes and important warnings from McAllen Police were shared during a press conference outside South Texas Health System McAllen on Monday, July 15th.
STH System hopes to kick off the campaign with awareness through media reports and offer our education services to schools, churches, summer programs.