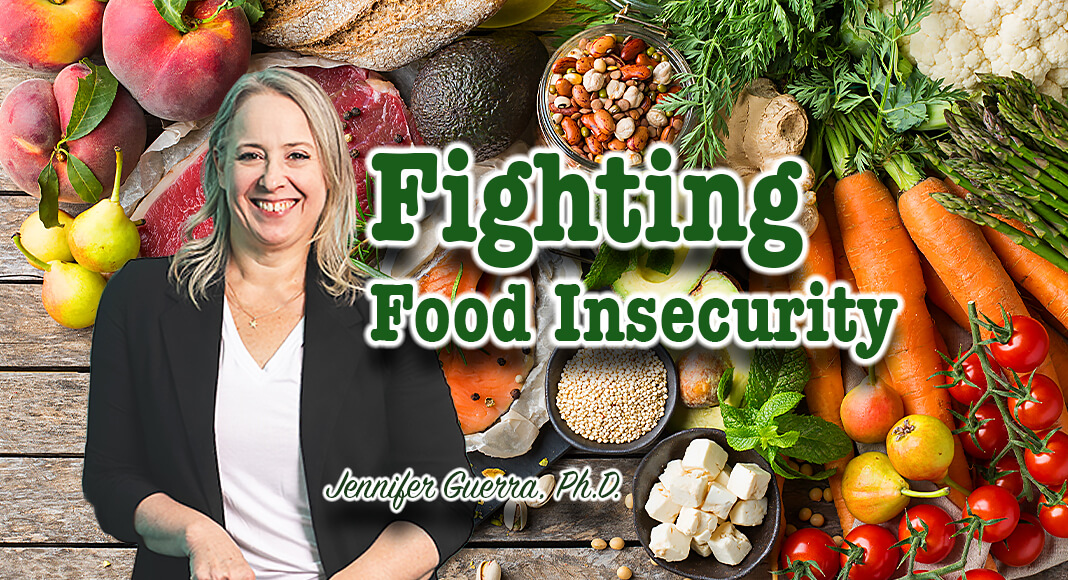 - Advertisement -

Mega Doctor News
By Amanda Sotelo
She may have transitioned from Culinary Arts to academia, but Jennifer Guerra, Ph.D., still follows her philosophy – a student must walk out of her classroom better than when they walked into it. And, that means, also making sure they aren't going hungry.
For at least a decade, Guerra was known as Chef Guerra as program chair and faculty of STC's Culinary Arts program, but recently transitioned to full-time faculty for STC's Bachelor of Applied Science in Organizational Leadership (BASOL).
The Culinary Institute of America graduate joined STC's culinary faculty after more than 25 years of experience in the restaurant industry and was introduced to the college while working at Santa Fe Steakhouse and Republic of the Rio Grande, both high-end restaurants in McAllen, Texas.
"I love our Culinary Arts program, my love for it and my love for the kitchen, haven't gone anywhere, I've just entered a new season in life," said Guerra. "And believe it or not, I never had the intent of going to college, much less becoming a professor, but STC changed all of that. And I've never looked back."
It was STC, Guerra said, that inspired her to continue her education.
"There are so many people at STC who inspired me, motivated me to get a bachelor's degree, many of whom weren't even in my department," she said. "But that's what makes STC so great, education is encouraged among its faculty and staff, therefore a person like me, who never liked school, can find success."
- Advertisement -

Guerra went on to graduate from STC's Organizational Leadership bachelor's program before continuing to get a master's degree in Organizational Leadership and Education and last year earned a doctorate degree in Learning and Organizational Change.
However, throughout her educational journey, as a student and instructor, Guerra found that food insecurity among college students was an issue, and it has been a cause that is near and dear to her heart.
She said throughout her years at STC, she has come face-to-face with food insecurity, at times feeding students who are living out of their cars.
"I've made meals for individual students to entire families. It's a real issue, not only locally, but across the nation, and together, I'm hoping we can find a solution," said Guerra. "In my office, in my classroom, I always ensure that my jar of snacks is filled, ready for anyone who may be hungry."
According to a recent study by the HOPE Center's #RealCollege Survey, which is the nation's largest, most well-established assessment of students' basic needs, nationally, 38% of students in two-year colleges and 29% of students at four-year universities reported experiencing food insecurity.
Guerra is working closely with the local chapter of the Baylor Collaborative on Hunger and Poverty, an organization she was introduced to during her time as a doctoral student at the university while conducting research for her dissertation titled, "Impact and Effectiveness of a Campus Food Pantry."
"When students' needs are met with resources such as a food pantry, they feel seen, they feel motivated to keep going," she said she found during her research. "And in collaborating on campus with various departments across the college, STC was able to open pantries at our Pecan, Mid-Valley and Starr County campuses. It's our start toward battling hunger."
Guerra added she hopes that by building a coalition of experts and combining efforts with the Baylor Collaborative and other organizations fighting hunger throughout the Rio Grande Valley, it will increase the awareness of food insecurity and there can be change.
"My goal is to make a positive impact in my classroom and in my community. Everything I do, I do for my students…they are our future leaders who can and will lead efforts in finding a solution to food insecurity, among other things. These students are my why, and I want them to leave my classroom better than when they arrived. We are a campus full of experts who can make this happen."