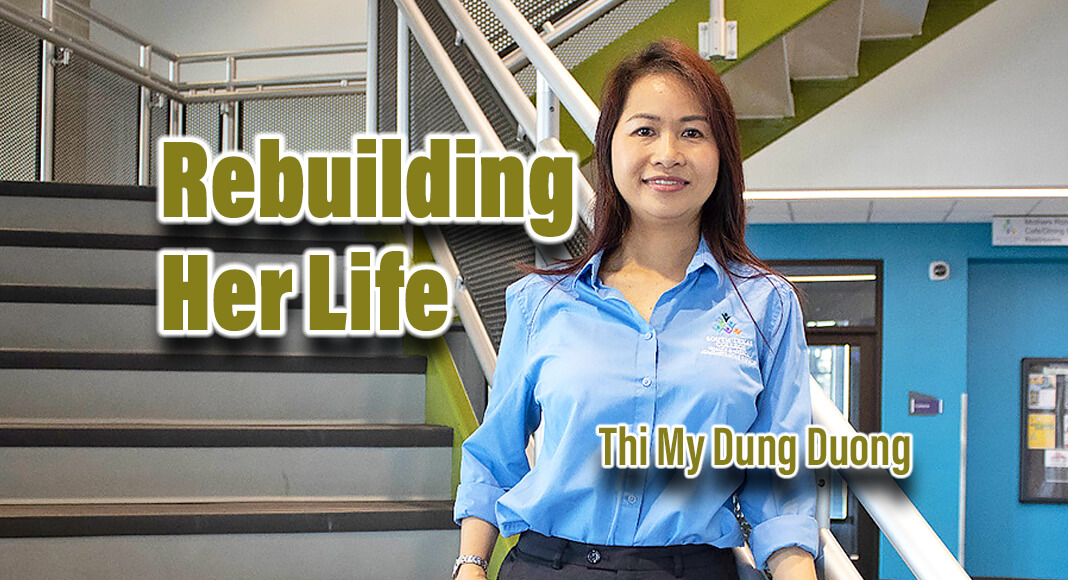 Mega Doctor News
- Advertisement -

By Selene Rodriguez
After only five years of living in the United States, South Texas College alumna Thi My Dung Duong has established herself as an outstanding health information professional in the Rio Grande Valley, achieving a lifelong dream of success.
Because of her exceptional passion and commitment to higher education, the Vietnamese national was recently awarded the Rio Grande Valley Health Information Management Association annual scholarship and became a Registered Health Information Technician after passing the certification exam with flying colors.
"It was always my dream to study overseas and a life goal to continuously better myself through education, STC has opened the doors for me to achieve all my dreams," said Duong.
With two bachelor's degrees in English and Accounting, the 47-year-old left a life behind in Vietnam to move to the United States in 2018 looking for better opportunities for her two sons, and immediately sought a college degree that would help her restart her life.
"Even though I revalidated my degrees in the US, STC was the only place that took me in and directly admitted me, acknowledging my past education," she said. "It was very important to me to get an American degree to begin building a future here for me and my family."
Duong recalls an interest in the medical field from childhood, expressing a desire to become a nurse as a child, but switching gears as an adult to spend 17 years working for a pharmaceutical company.
- Advertisement -

"I've always been in love with the medical field because it's so important for the community, but being a nurse or a physician is not for me at this point in my life," Duong explained. "I'm grateful to have found many options at STC, the Health Information Technology program called to me as an achievable way to have a successful career while still involved in the medical process."
STC's Health Information Technology Associate of Applied Science is a hybrid, in-person and online, program that prepares students with the technical knowledge and skills to process and report health information data for administrative purposes.
"My favorite part of studying at STC my instructors; they are high quality. They are not only extremely dedicated and knowledgeable, but also well-known in the region. This helps us have an advantage even before we graduate," she said. "I want to thank them for always making me feel welcomed and encouraged. They spend so much of their time helping us learn and grow professionally."
Duong also expressed her gratitude to STC's affordability, which allowed her to obtain a degree when financial assistance was not an option.
"As an international student with no financial aid, I was able to pay my classes little by little and even had some help through grants and bonuses," said Duong. "I strongly recommend everyone to study at STC, it has everything you could ever need."
She is now getting ready to join the workforce and pursue a bachelor's degree from STC in Medical and Health Services Management.
"Everything has fallen into place for me here, every sacrifice has been worth it," she said. "STC continues to give me an opportunity to continue my education at an affordable place and now online and at my own pace. I made the right choice enrolling at STC."
For more information on the Health and Medical Administrative Services or other programs offered at STC visit nah.southtexascollege.edu or call 956-872-3100.